50+ Healthy & Delicious Passover Recipes
April 20, 2016
50+ healthy Passover recipes that will take your holiday menu  from traditional to gourmet!
As I mentioned in this week's Menu Plan Monday post, this Friday starts the eight day Jewish holiday of Passover, during which there are many foods we cannot eat, including anything made from or with wheat, barley, oats, rye, and spelt – collectively called hametz (or chametz). In my family's tradition we are also not allowed to eat rice, corn, and any legumes, including beans, lentils, and peanuts. (Here's a good guide to what foods are Kosher for Passover.)
When I was a kid, my memories of Passover food included the classic Jewish meals of matzo ball soup, brisket, and potato kugel and then the Passover specialties of matzo pizza, lots of eggs, a special pancake my father made called bubalah (which was full of sugar), and boatloads of processed Passover cake mixes. Needless to say, Passover and healthy were not two words that were often in the same sentence!
Healthy Passover Recipes Are Here!
But times have changed, and healthy Passover recipes are easier to come by as the options available during Passover week have grown over the years, especially with the popularity of gluten free and paleo diets. Plus with all the zoodles and veggie noodles people are making these days with their spiralizers there are even more healthy Passover recipes to choose from.
While I still enjoy some of the traditional favorites of my childhood and hope you do the same, I encourage you to break from the mold of your grandparents and great-grandparents and try some modern – dare I say gourmet – recipes that are Kosher for Passover and healthy and delicious to boot! (And if you don't celebrate Passover, but you follow a gluten-free diet, this roundup will also keep you busy in the kitchen and your palate interested!)
Breakfast & Brunch
Asparagus Eggs Benedict With Grain Free Biscuits & Avocado Hollandaise @ Avocado A Day Nutrition
Easy Veggie Egg Muffins @ Jessica Levinson
Charoset Chremsel @ Chef Up to the Plate
Apple Quinoa Bake* @ Nutrition Starring You
Smoked Salmon & Goat Cheese Mini Frittatas @ Marisa Moore Nutrition
Healthy Fruit and Nut Parfait* @ Jill Conyers
Asparagus and Goat Cheese Omelet @ Lively Table
Southwestern Avocado Egg Boats @ Your Choice Nutrition
Summer Shakshuka* @ Jessica Levinson
Lunch & Dinner
Cauliflower Cheesy Bread @ The Foodie Physician
Mushroom Asparagus Pesto Frittata @ Jessica Levinson
Cauliflower Rice Crusted Frittata @ Hungry Hobby
Zoodles with Chicken and Spicy Almond Butter Sauce @ The Lean Green Bean
Salmon Peach Quinoa Salad @ Jessica Levinson
Curried Butternut Squash Salad @ Food Faith Fitness
5-Ingredient Orange Maple Salmon @ Jessica Levinson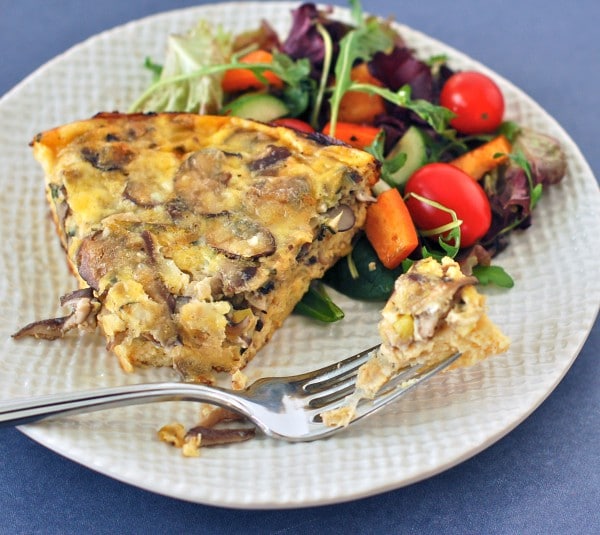 Baked Mushroom Leek Frittata @ Jessica Levinson
Butternut Squash Quinoa Risotto @ 24 Carrot Life
Pistachio-Stuffed Chicken Breasts @ Jessica Levinson
Zucchini Ravioli @ Sumptuous Spoonfuls
Roasted Chicken with Fennel, Carrots, & Dried Plums @ Jessica Levinson
Citrus Lamb Power Bowls @ Kiss in the Kitchen
Salmon Waldorf Salad @ Jessica Levinson
Spaghetti Squash Lasagna Casserole @ Uproot Kitchen
Veggie Cauliflower Fried Rice* @ Jessica Levinson (top w chicken or fish)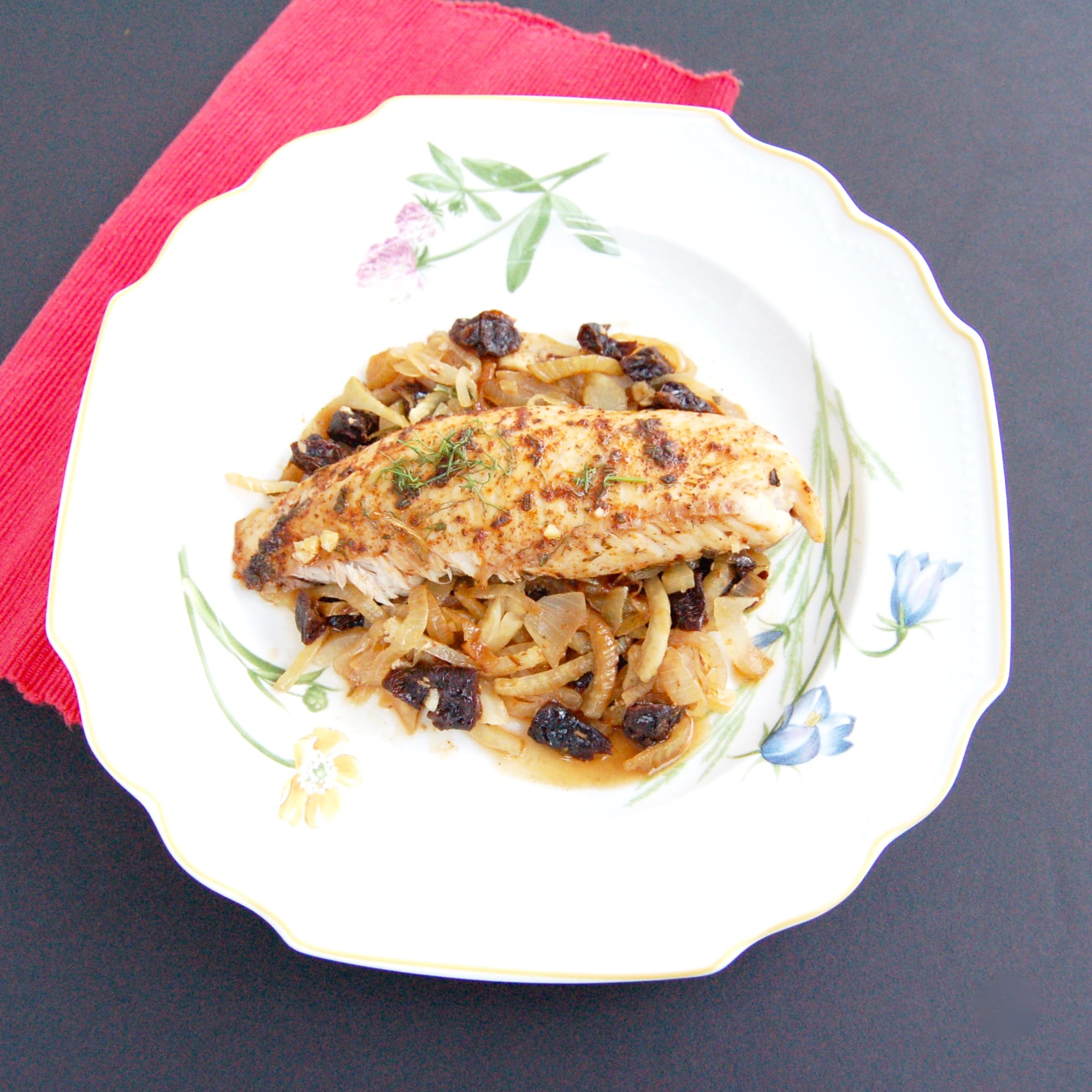 Baked Tilapia with Fennel & Dried Plums @ Jessica Levinson
Roasted Chicken with Artichokes, Peppers, and Sun-Dried Tomatoes @ Jessica Levinson
Quinoa-Stuffed Cornish Hens @ Jessica Levinson
Summer Steak Salad @ Jessica Levinson
Apple Cranberry Tuna Salad @ Jessica Levinson
Moroccan-Spiced Lamb Burgers @ Jessica Levinson
Soups & Side Dishes
Creamy Roasted Asparagus Soup @ Be Truly Nourished
Matzo Ball Soup @ Busy Mom Nutrition
Parsnip Pear Soup with Cranberry Coulis @ Jessica Levinson
Roasted Parmesan, Garlic & Lemon Asparagus @ Zen and Spice
Spiced Quinoa with Roasted Apples & Root Vegetables @ Jessica Levinson
Spiced Plum Cauliflower Rice @ Jessica Levinson
Sauteed Serrano Mushrooms @ Shaw's Simple Swaps
Pepper Jack Cheese Stuffed Mushrooms @ EA Stewart
Citrus Salad with Fennel, Avocado and Honey Lemon Dressing @ Dishing Out Health
Thai Mango Quinoa Salad @ Smart Nutrition
Roasted Brussels Sprouts with Pomegranate Glaze @ Jessica Levinson
Roasted Butternut Squash and Cranberry Quinoa Salad @ Jessica Levinson
Easy Eggplant Zucchini Casserole Kugel @ Perspective Portions
Sweet Potato Carrot Casserole with Maple Pecans @ Jessica Levinson
Oven Roasted Baby Red Potatoes @ Running in a Skirt
Homemade Apple Chutney @ Jessica Levinson
Cinnamon Roasted Apples @ Amy Gorin Nutrition
Dessert
Flourless Almond Butter Chocolate Chip Cookies @ Belle of the Kitchen
Flourless Chocolate Torte @ Recipes to Nourish
Passover Linzer Torte @ Chef Up to the Plate
Paleo Cookie Bars @ Blissful Eats
Passover Matzo Brittle @ Abbey's Kitchen
Almond Macaroons @ Cakes Bakes and Cookies
Chocolate Chip Cookie Bars @ Lexi's Clean Kitchen
Need even more Passover-friendly ideas? Check out fellow dietitian nutritionist Chelsea's 25 Vegetarian Kosher for Passover Recipes, take a look at my roundup from the past few years, which includes a lot more of my Nutritioulicious recipes, and head on over to my Passover Recipes Pinterest board!
Do you have any favorite healthy Passover recipes?
Wishing all who celebrate a happy and healthy Passover holiday!
*Depending on your Passover traditions, these recipes may include some ingredients you do not eat. They can easily be omitted from the recipes.