Pistachio-Stuffed Chicken Breasts
August 22, 2015
Take the stress out of weeknight dinners with these easy and flavorful pistachio-stuffed chicken breasts. Serve with a side of your family's favorite roasted vegetables and you're set for a balanced meal!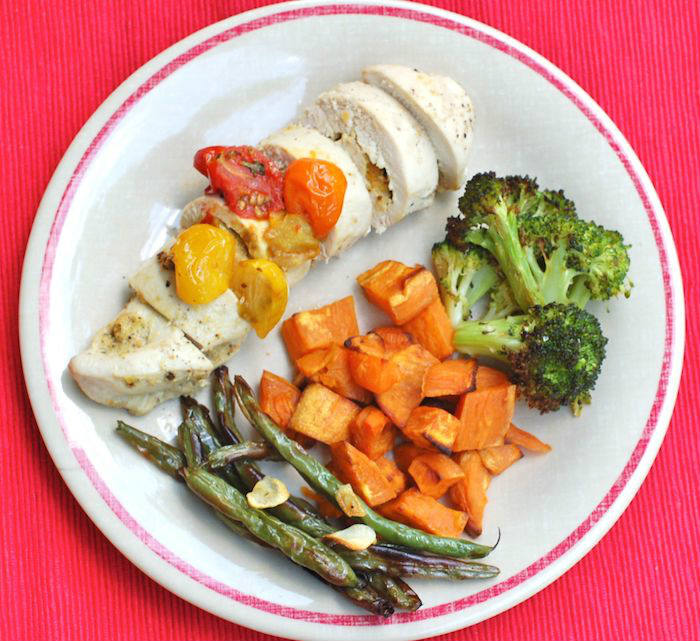 It's hard to believe we're almost at the end of August, which means it's back-to-school season. I've shared my back to school meal planning guide, that includes a roundup of recipes perfect for families who are running around trying to get all the kids settled into school and still put a nutritious meal, like this pistachio-stuffed chicken on the table for the family.
Here's what this month's Recipe Redux theme entailed:
Back to the Dinner Table
After the hustle and bustle of the holiday/vacation season, August is the time many families get 'back to routine.' Show us your favorite recipe to help families get 'back to the dinner table.' It might be a favorite family recipe from your childhood that you've ReDuxed; or maybe it's your family's current favorite. Let's all gather back at the table!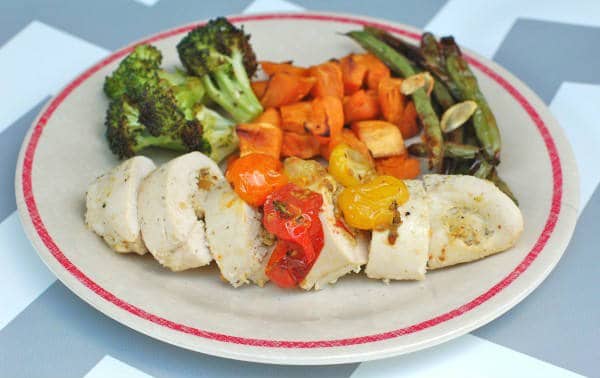 My initial plan was to make my updated version of panko-crusted chicken (you can find the old recipe here, but I've made some changes and it's far improved, so stay tuned for that recipe one of these days!). My go-to side dishes to serve with the panko chicken are my roasted garlicky green beans and roasted sweet potatoes.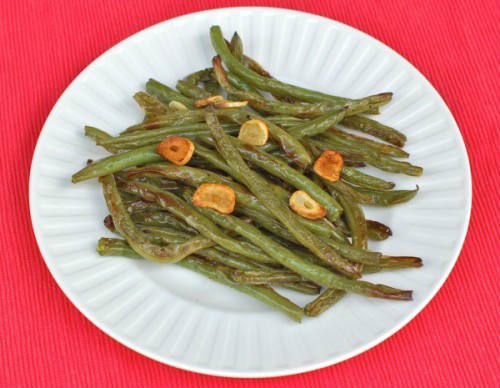 Last minute I decided I would coat the chicken breasts in a pistachio crust instead of panko, and then as I fiddled around in the kitchen I ended up with a pistachio paste that just didn't work as a crust. Lo and behold, we have Pistachio-Stuffed Chicken Breasts, or if you want to be fancy you can call it Pistachio Chicken Rollatini.
The chicken came out really tender and juicy and the pistachio paste sort of melted inside, which led to a nice creaminess when you cut into the chicken breast. The best part: it was relatively quick to make – less than 10 minutes of prep and about 25-30 minutes to cook.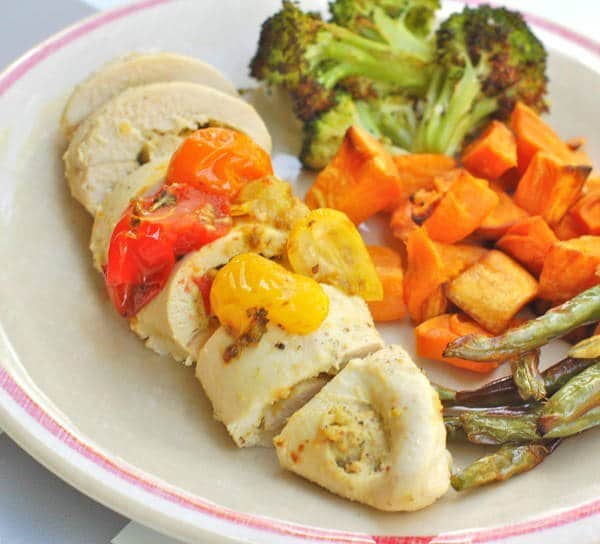 I served it with those planned side dishes, which are always a favorite in my house. Roasted green beans with crispy garlic and well-done cubes of sweet potato. And to add some color and additional flavor to the chicken, I roasted the remaining cherry tomatoes I had sitting on my kitchen counter.
The end result: a balanced plate that will keep the whole family fueled this back to school season.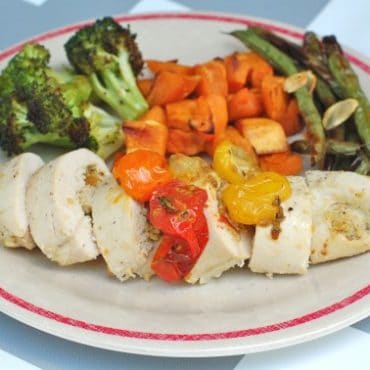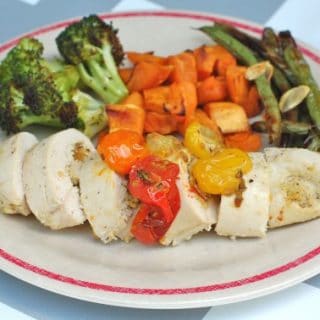 Pistachio-Stuffed Chicken Breasts
Juicy chicken breasts stuffed with creamy pistachio mustard with a hint of lemon are an easy weeknight meal that will please the whole family. This gluten-free and dairy-free recipe is also elegant enough for guests. Serve with a side of roasted vegetables and you have a satiating balanced meal.
Ingredients
1 cup shelled unsalted pistachios
1 garlic clove
1/2 tablespoon grainy Dijon mustard
1/4 cup + 1 tablespoon lemon juice
2 pounds flattened chicken breast, about 6 total
2 tablespoons olive oil
Instructions
Preheat oven to 400 degrees F. Spray a 9x11 baking dish with cooking spray and set aside.
In a small food processor, pulse pistachios, garlic, mustard, and 1/4 cup lemon juice until it forms a paste.
Spread pistachio mustard on one side of flattened chicken breast; roll up.
Rub rolled chicken breasts with olive oil, sprinkle with salt and pepper, and drizzle remaining tablespoon of lemon juice over the tops of the chicken breasts.
Cover baking dish with foil and bake for 20 minutes. Uncover, and bake 5-10 minutes more until chicken is cooked through.
Notes
To make the roasted tomatoes to serve over the chicken, toss halved cherry tomatoes with olive oil, salt, and pepper. Spread on baking sheet, making sure they are not overlapping. Roast at 400 degrees until the tomatoes are soft and caramelized.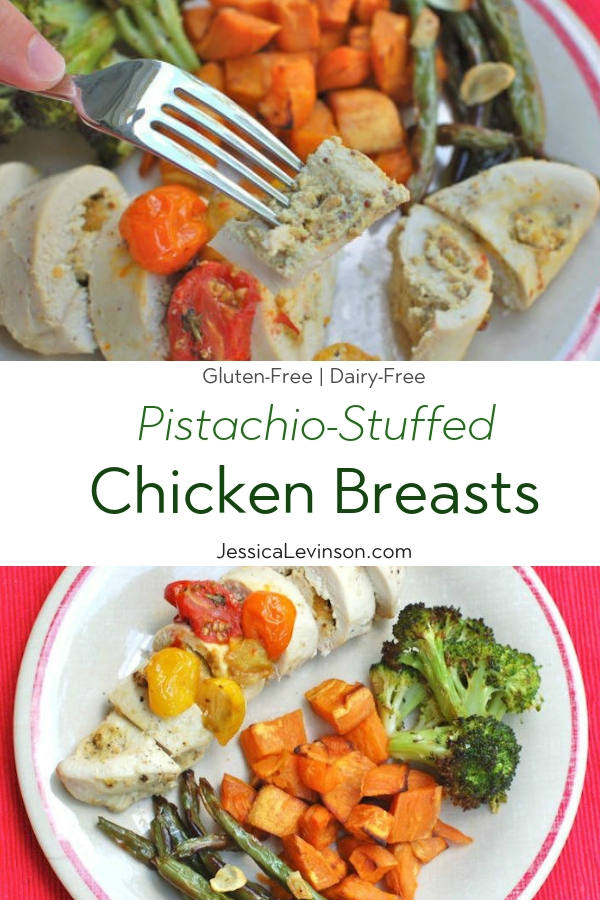 What's your family's favorite recipe for getting back into routine?
Let me know in the comments!