Moroccan-Spiced Lamb Burgers {Recipe ReDux}
December 22, 2014
Change up burger night with these moist and flavorful Moroccan-Spiced Lamb Burgers. 
This month's Recipe ReDux theme made me sit back and reflect. Over three years ago – 42 months to be exact – I joined The Recipe ReDux – an amazing group of registered dietitian nutritionists and food bloggers who focus on healthier food that tastes delicious. It was no doubt a perfect fit for me – after all, in case you forgot, Nutritioulicious is my name!
Being part of the ReDux has been fun, but more importantly it's been exciting, challenging, and inspirational. The monthly challenges take me out of my comfort zone to cook – or bake (something I don't typically do) – recipes I may have never thought of otherwise. And then of course there is the camaraderie between the ReDux members, which has led to the continued growth of Nutritioulicious and all my social media outlets.
In the spirit of the holidays and getting ready to bring in another new year, I want to thank Regan Jones, Deanna Segrave-Daly, and Serena Ball for creating The Recipe ReDux.
And now, to this month's theme and recipe!
Grab a Book & Cook
It's the end of the year and we're taking a moment to reflect: ReDux has been around for 42 months! To celebrate, we're playing a little party game: Grab your nearest cookbook and ReDux the recipe on page 42 or 142.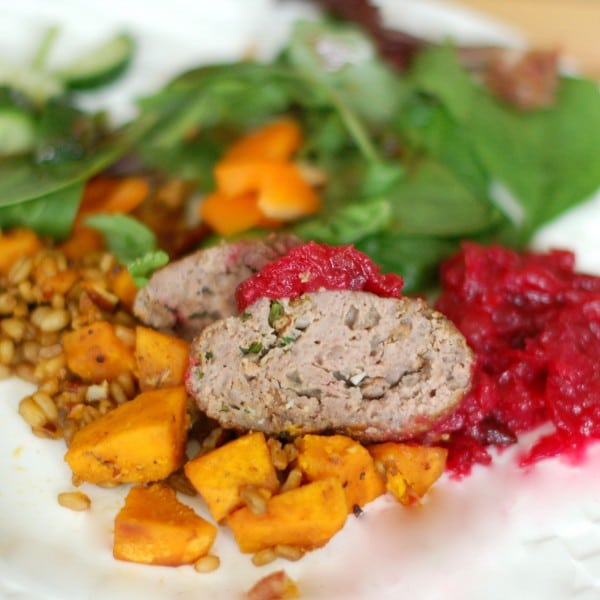 I have cookbooks scattered all around the house, but one bookshelf in my kitchen is devoted entirely to this genre of books (I sacrificed the other shelf for my kids). Despite all these cookbooks, I rarely take the time to sit down and peruse them. After all, when the internet is at your fingertips, why bother searching yourself when you can have Google do it for you?! That said, I have a place in my heart for cookbooks, and I always will.
There's nothing like flipping through the pages of a brand new cookbook, looking at irresistibly delicious pictures, and salivating over what can be cooked up in your own kitchen. It's very rare that I make an existing recipe exactly as is, so the ReDux part of the challenge wasn't that difficult for me, but choosing which recipe to make was a different story. I have a handful of go-to cookbooks, including the Food & Wine Annual Cookbook 2010 (affiliate link).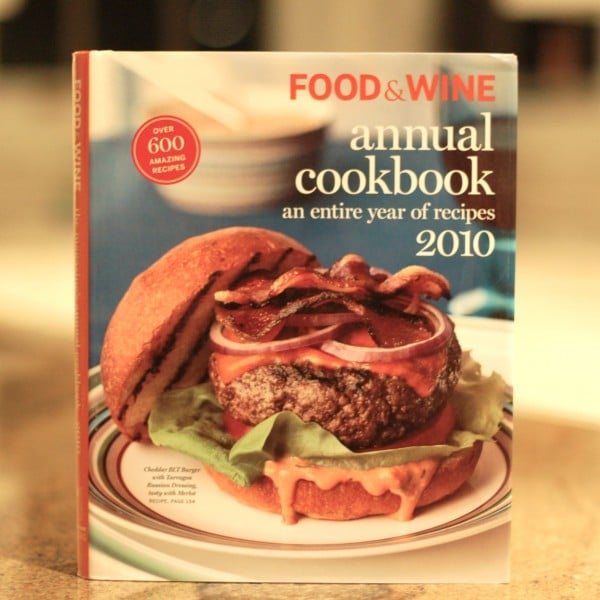 I flipped to page 42 only to find a bunch of salads, which really weren't too much fun to ReDux. But when I flipped over to page 142, I immediately knew what I was ReDuxing: Moroccan-Spiced Lamb Patties with Peppers and Halloumi.
To be completely honest, the following recipe isn't brand spanking new – I made it two years ago, almost to the date. But it was time to make them again, and this time with a couple of improvements. My Moroccan-Spiced Lamb Burgers have very similar ingredients to the F&W patties, but I add garlic and onion (is any recipe complete without them?) and lemon juice and zest, which add a nice citrus flavor.
The biggest difference is how I serve the burgers. While most lamb recipes are served with a mint-yogurt sauce or the Greek Halloumi cheese, since we keep Kosher, I can't serve any dairy with my lamb dishes. Instead, I served the lamb burgers with my Orange-Ginger Cranberry Sauce (I know Thanksgiving is over, but it's a staple in my house throughout the holiday season).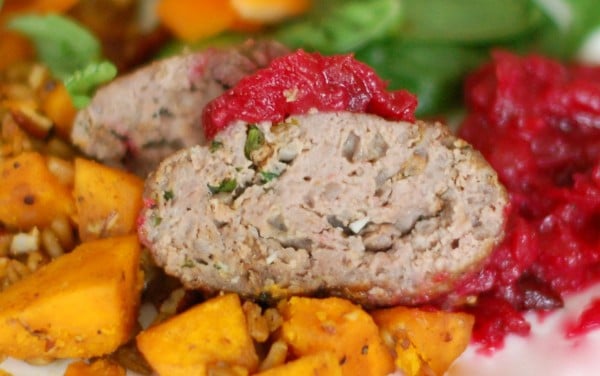 I skipped the bun and opted for a butternut squash farro salad on the side, but feel free to have your burger the traditional way, bun included.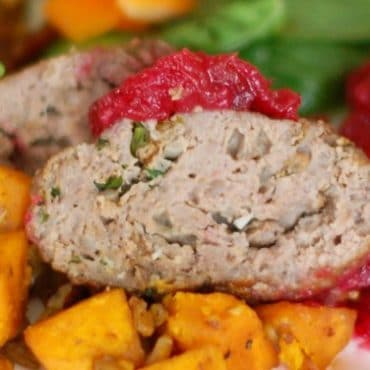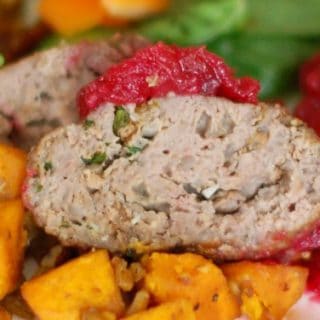 Moroccan-Spiced Lamb Burgers
Moist lamb burgers full of Moroccan flavors. Serve with a traditional mint yogurt sauce, or keep the spices going and top with my Orange-Ginger Cranberry Sauce.
Ingredients
1 teaspoon finely grated lemon zest
1 tablespoon lemon juice
2 tablespoons coarsely chopped parsley
2 teaspoons cumin
1 1/2 teaspoons coriander
1/2 teaspoon cinnamon
1/2 teaspoon Kosher salt
Freshly ground pepper
2 pounds ground lamb
1 garlic clove, minced
2 tablespoons minced onion
Instructions
In a small dish, combine the lemon zest, lemon juice, parsley, cumin, coriander, cinnamon, salt, and pepper to make a paste.
In a large bowl, mix together the lamb, garlic, onion, and spice paste. Form into 8 patties and place on a greased broiling rack over a baking sheet or broil pan (you want to have the burgers on a rack so that the baking sheet can catch drippings).
Broil burgers about 6 minutes per side for medium rare.
Notes
Recipe adapted from Moroccan lamb patty and burger recipes from Food & Wine and Parents Magazine.
I had so much fun seeing what everyone else made from pages 42 and 142 of their favorite cookbooks. Take a look for yourself below!
[inlinkz_linkup id=471163 mode=1]
Disclosure: This page contains Amazon Affiliate links. If you purchase products through these link, your cost will be the same but I will receive a small commission to help with operating costs of this blog. As always, all thoughts and opinions are my own and I only recommend products I truly believe in. Thanks for your support!