5 Quick, Easy and Healthy School Lunch Ideas + 40+ Recipes To Try
August 17, 2016
Packing a healthy school lunch for your kids is quick and easy with these five kid- and mom-approved ideas (plus 40+ recipes to put them into action)!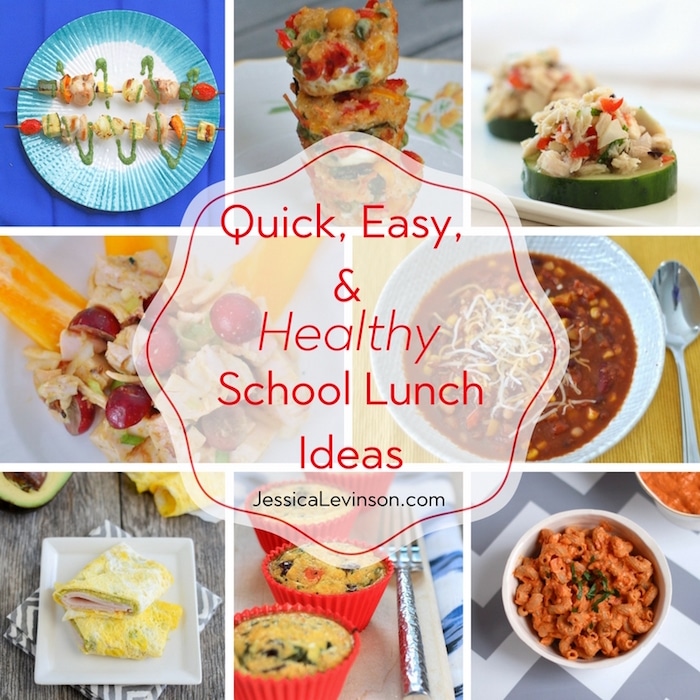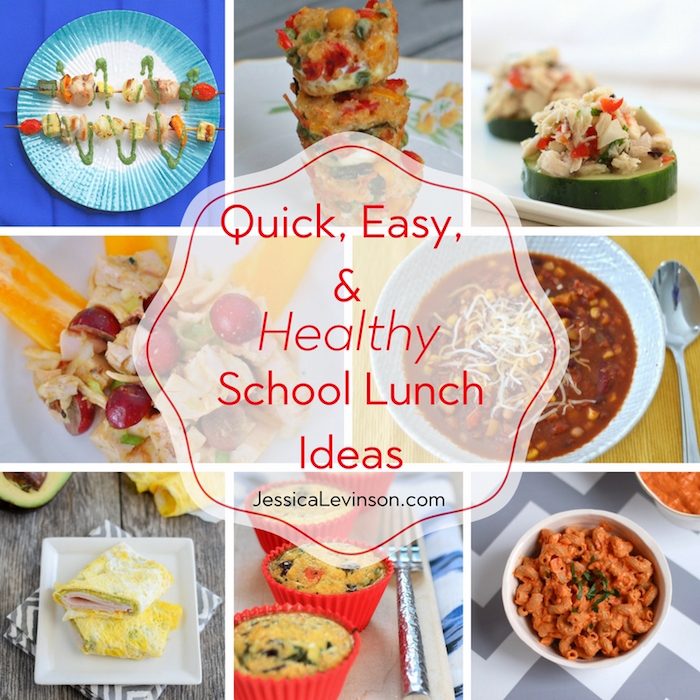 Everyone knows what the month of August is well-known for: back to school season (and brutally hot temperatures, at least here in NY!). But did you know that August is also Kids Eat Right Month?!
Coincidence or not, I can't think of a better time to focus on healthy practices for feeding children than the start of a new school year. After all, the summer months are often filled with extra special treats like ice pops and ice cream, more weekend gatherings like barbecues that are food-focused, and less structure to the day than during the school year. As a mom, I look at back to school season sort of like how adults look at the New Year as a time to refocus and get back on track after weeks of holiday celebrations and parties filled with too much wine and food!
To get parents ready for getting the kids back to healthy eating habits for the school year and in honor of Kids Eat Right Month, I'm sharing with you 5 Quick, Easy, and Healthy School Lunch Ideas and some ways to put them into action. As I mentioned the other day, this is the first year I have to send a brown bag lunch to school for my girls, but all of these lunch ideas are ones my girls have eaten for lunch at home, so I know they are kid-approved, and obviously since I am recommending them, they are mom-approved too!
5 Quick, Easy, and Healthy School Lunch Ideas
1. Lunch Kebabs
In my experience, kids love anything on a skewer, so shake up the classic sandwich and kebab-it! This is a great idea for kids who don't like sandwiches or for those who get tired of the same old sandwich day after day. I also love these because you can put them together the night before without worrying about your kids opening their lunchbox to a soggy sandwich the next day. I like to pair the kebabs with a sauce or dressing for dipping – it adds extra flavor and kids love to dip! Some lunch kebab ideas to get you started: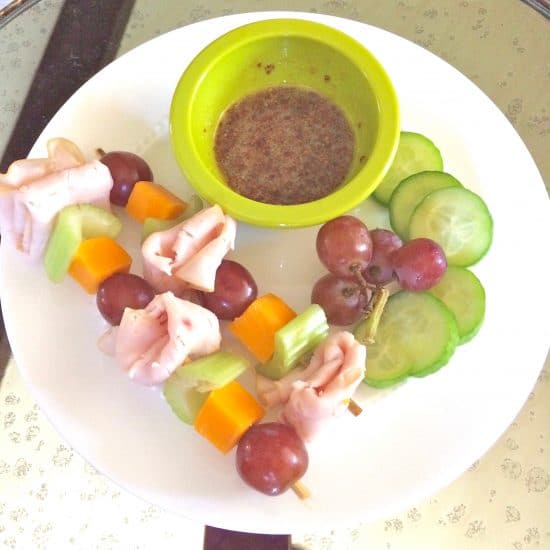 Caprese Sandwich Kebabs: Whole wheat bread cubes, cherry tomatoes, mozzarella balls, and basil leaves with a side of balsamic vinaigrette
Peanut Butter and Fresh Fruit Sandwich Skewers or if your child's school is nut-free, use soy butter or SunButter; I also like to use fresh fruit in place of jelly!
Deli Sandwich Kebabs: Sliced deli meat, cubed cheese stick, grapes, and celery with a side of honey mustard
Watermelon Feta and Mint Skewers with balsamic vinaigrette
Tortellini kebabs with a side of tomato sauce or pesto
For more ideas, check out this great post, 50+ Ideas for Lunch On a Stick.
2. Lunch Muffins
Another thing kids love – muffins! Don't worry – I'm not suggesting you give your kids mega-size sweet bakery muffins for lunch. Instead, send them to school with protein- and fiber-rich meals in the shape of muffins. I also often use this tactic for running-out-the-door breakfasts – have you seen my Ricotta Berry Oatmeal Cups? Here are some savory muffins that are perfect for the lunchbox: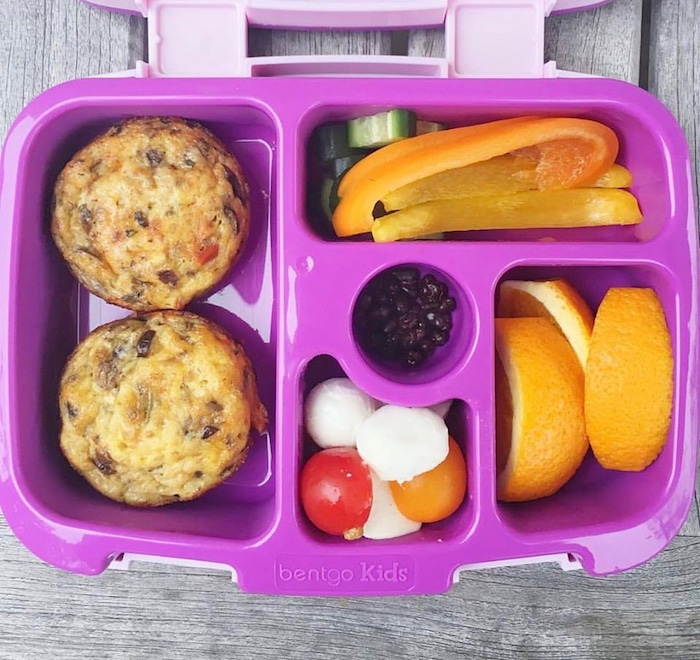 Get more muffin-tin meal ideas from my friend and fellow mom dietitian Katie at Mom's Kitchen Handbook!
3. Grain & Bean Salads
Bowls are super popular with adults these days, so why not turn them into a lunchbox staple for kids too. If your children are anything like mine, they love their carbs, which is why grain and bean salads are a healthy and delicious option. It's also an easy lunch to put together because you can cook a batch or two of your favorite grains on the weekend and store them in the fridge until you're ready to assemble the salad (one of my top 10 meal planning tips!). Then all you have to do is add your veggies, protein, and any fun add-ins your kids may like. Here are some grain and bean salads and ideas for add-ins: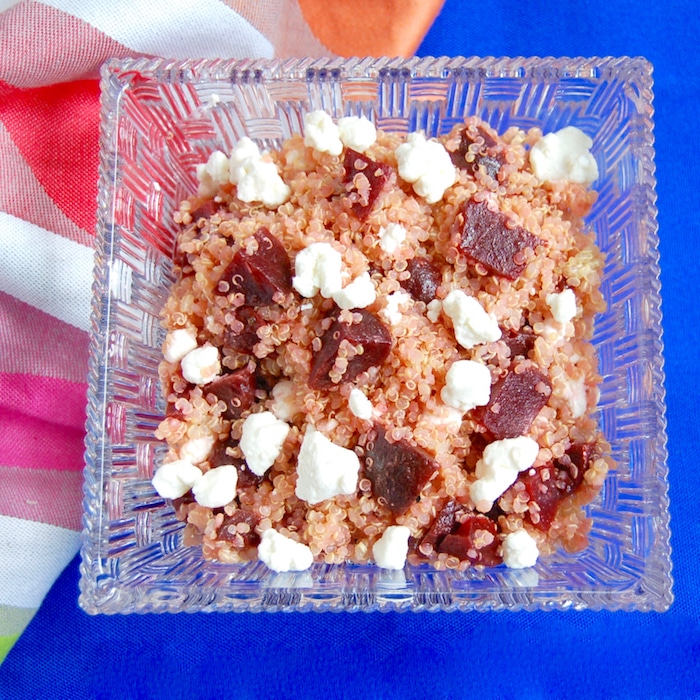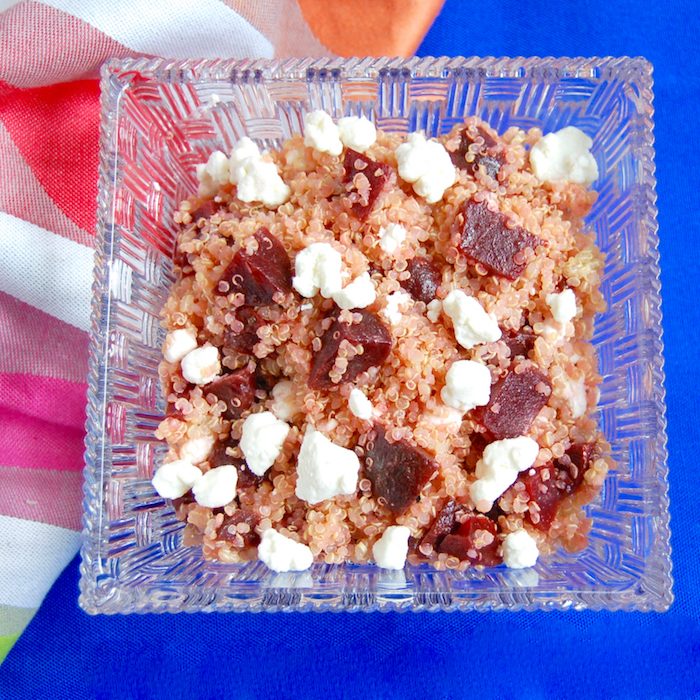 4. No-Bread Sandwiches
My kids love sandwiches, but I'm not crazy about them having a sandwich for lunch everyday. I'm definitely not anti-carbs or bread (I could never live without bread!), but kids tend to get an abundance of carbs throughout the day and if I want to make pasta or another carb-heavy dinner I want to make sure they're not overdoing it on that portion of their diet.
To satisfy the kids' desire for sandwiches and my mommy desire to keep their diet balanced, I make a variety of no-bread sandwiches. What do I use in place? So far I've made sandwiches with cucumber and apple slices, corn tortillas, lettuce wraps, whole grain waffles, and avocados (ok these are bowls, but same idea!). I'm also excited to try out sweet potato toast (heard of this new trend?) and spring rolls. Granted some of these ideas are still carb-based, but it's still a change of pace. Here are some ways to put this idea into action: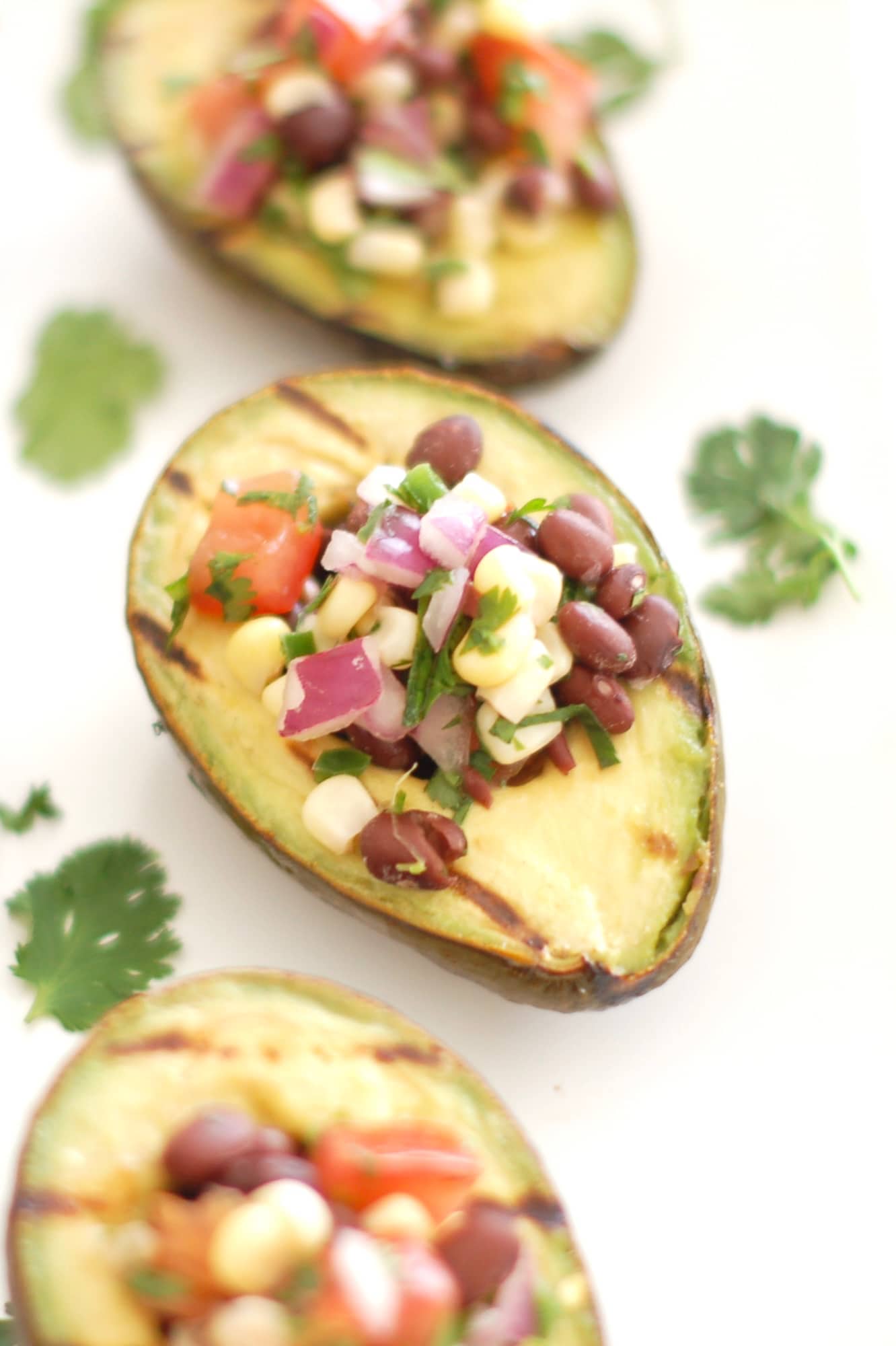 5. Leftovers
This is a no-brainer! I mean what's easier than making a little extra for dinner and using it for lunch the next day? I do this all the time and the possibilities here are endless. You will need to take into consideration whether your kids have access to a microwave or whether they are okay eating cold pasta salad, but other than those minor issues leftovers are always a great lunchbox option. If kids don't have a way to heat up food (most younger kids probably don't), invest in a thermos for soups and stews. Here are some of our favorite meals to use for lunch leftovers: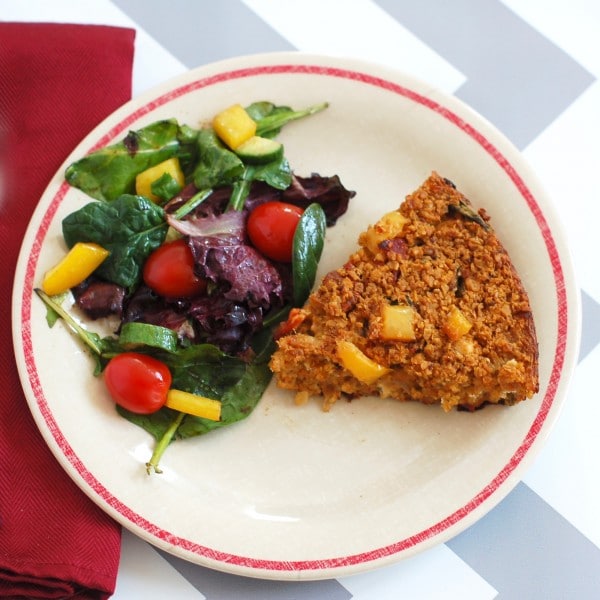 If that's not enough ideas for you, be sure to check out my Guide to Back to School Meal Planning too!
Remember, when packing your children's lunchbox, provide a variety of food for a balanced plate – check out my Top 5 Tips For Packing a Healthy & Delicious School Lunch to get your blueprint!
And in the spirit of Kids Eat Right month, here's a video of my girls making smoothies with me the other day. You may have seen it when I posted my first insta story on Instagram, but here it is in full! Don't forget to get your kids in the kitchen to help you menu plan, cook, and pack their lunchboxes – their involvement goes a long way to helping them try new foods and eat a healthier diet!

What's your favorite healthy school lunch to pack for the kids?
What's their favorite lunch to eat?
Share with me in the comments below.