Ginger Miso Turkey Burgers with Honey-Soy Glaze
June 28, 2017
Looking for a lean, flavor-packed burger for your next summer barbecue? These Ginger Miso Turkey Burgers are it! Plus, they're quick and easy to make and kid-approved!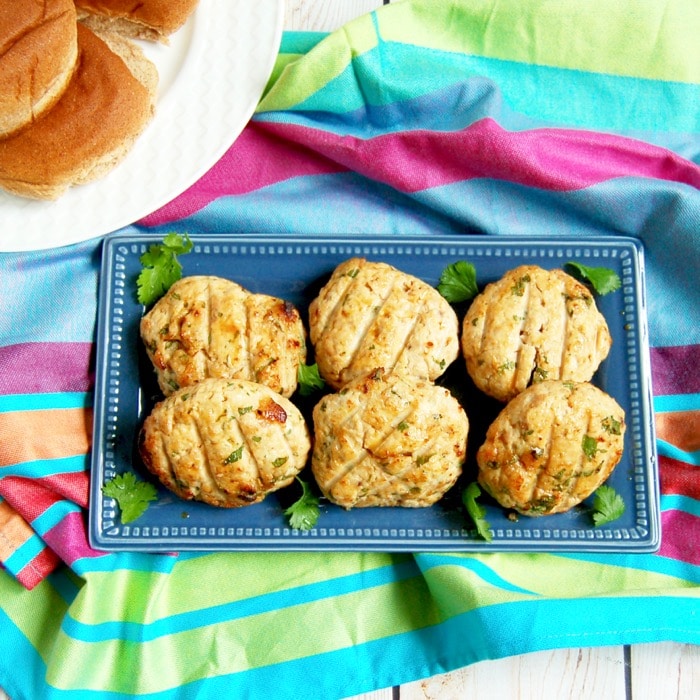 Do you remember my Miso-Glazed Chicken Breasts? That recipe was quite a hit with my family and with so many of you, so I just know you're going to love today's recipe for Ginger Miso Turkey Burgers!
Once you have a container or jar of miso in your house, you look for all sorts of ways to include this ingredient in your cooking. Miso does have a long shelf life (usually a year), but when you enjoy the sweet and salty umami flavor of probiotic-rich miso you want to use it ALL. THE. TIME.
With July 4th a week away and summer barbecue season at its prime, these Ginger Miso Turkey Burgers are going to quickly become one of your favorite go-to dinners. Don't believe me? Let me share just some of the reasons why I know this will be true!
Reasons to Love Ginger Miso Turkey Burgers
They're quick and easy to make – 10 minutes to prep, 10 minutes to cook, and dinner is done.
They only call for five ingredients. Yes, you read that right – 5 simple ingredients, most of which you probably already have in your house.
They're kid-approved. At least my kids approved of them and gobbled them right up. Hopefully yours will do the same.
They're gluten-free, dairy-free, and egg-free. Most miso is gluten-free, just double check the labels and ingredients to make sure. And if you're serving these burgers for someone who's gluten-free, make sure to get gluten-free buns or lettuce wraps.
They're freezer-friendly, which means it's a perfect recipe to double or triple and store the leftovers in the freezer for a busy weeknight dinner.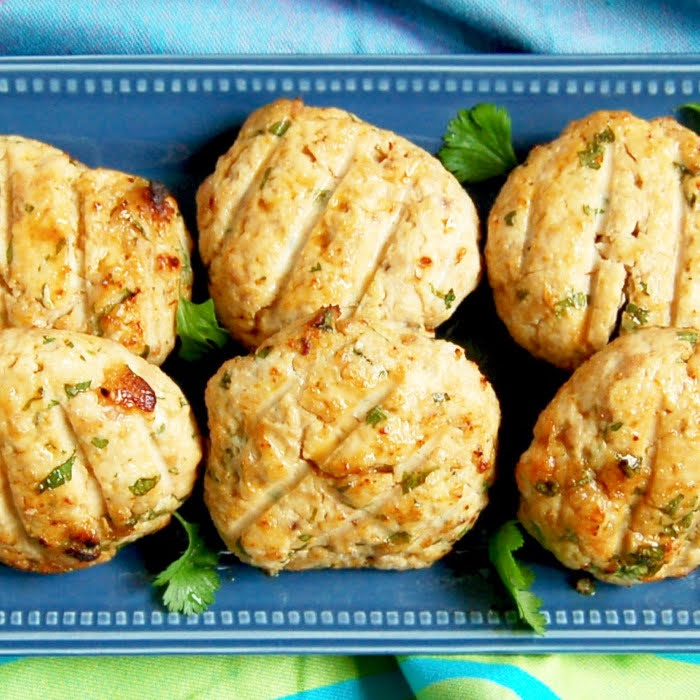 Ingredients & Preparation
As I mentioned, these miso turkey burgers only have 5 ingredients: ground turkey breast, grated ginger, grated garlic, white miso, and cilantro. Personally, miso paste, ginger, and garlic are always in my house, and most weeks you'll find a bunch of cilantro in my produce drawer too. So for me this recipe is almost a pantry-staple dinner. But even if you don't keep these ingredients on hand, as long as you meal plan in advance, you can easily get dinner on the table in 30 minutes with this recipe.
I personally like to use ground white meat turkey (aka turkey breast) because it's high in protein and low in fat and saturated fat. Some people find turkey breast to be dry, but when cooked right (meaning not overcooked!) and with the addition of the miso and ginger in this recipe, I don't think you will find that to be the case.
Miso and ginger are absolutely delicious together and really go hand-in-hand. The sweet/salty flavor of white miso is balanced by the pungent, lemony, and slightly spicy flavor of freshly grated ginger. If you're a fan of cilantro like I am (and don't have that gene that makes you think this herb tastes like soap!), you will find that the hints of citrus pair beautifully with the ginger and miso.
When it comes to prep, it's really super easy to grate your own fresh ginger root and garlic, but to save some hands-on time in the kitchen, I recently bought tubes of ginger paste and garlic paste, which make adding these ingredients to dishes a pinch.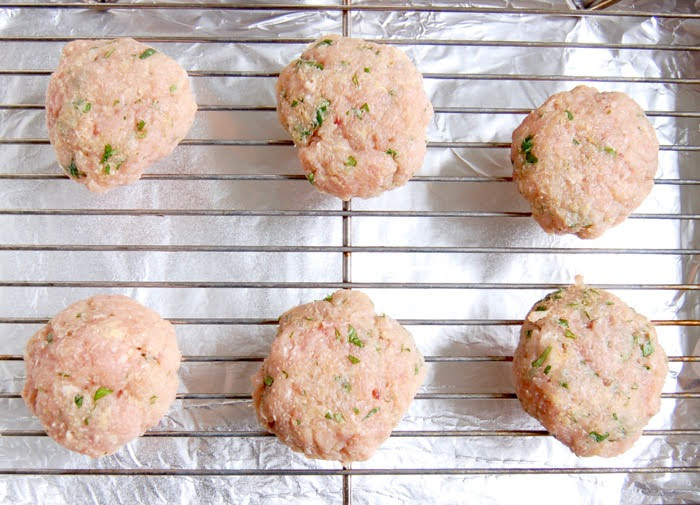 To make the burgers, simply combine the ingredients and divide into six 4-ounce patties. You can grill them on an outdoor grill or indoor grill pan, cook them in a cast-iron skillet, or place them under the broiler in the oven.
Unlike beef, fish, or lamb burgers, you want to make sure your turkey burgers are cooked through, so be sure to check that the internal temperature reaches 165 degrees F. I cook the burgers for about 5 minutes on each side and let them rest before serving. Remember that the meat will continue to cook while resting so you don't want to overcook the burgers.
While these Ginger Miso Turkey Burgers are flavorful on their own, I like to add a honey-soy glaze while they're cooking for some added sweetness and moisture. The glaze is super simple to make and only adds another 3 to 5 minutes, which can be done while the burgers are cooking on the first side.
I brush the glaze on both sides before I flip the burgers over to cook the second side. I also like to brush a little glaze on the hamburger buns if I'm using one or drizzle on top of the burger if serving with lettuce wraps to keep the meal gluten free.
For a balanced meal, serve the burgers with some easy side dishes like roasted or grilled broccoli and sweet potatoes or my sweet potato salad.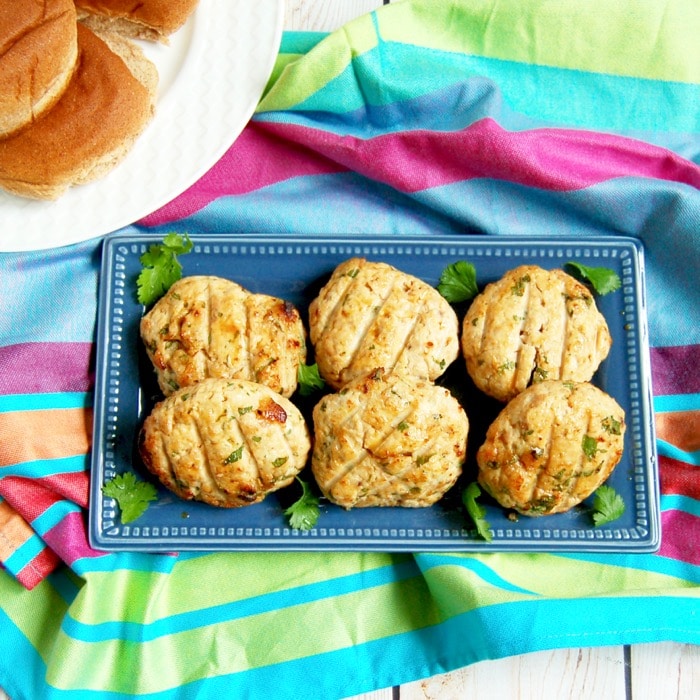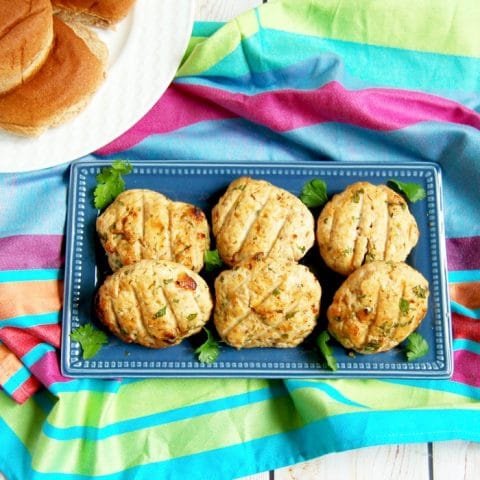 Ginger Miso Turkey Burgers with Honey-Soy Glaze
Ginger Miso Turkey Burgers are made with ground turkey breast, white miso, ginger, garlic, and cilantro for a lean, flavor-packed addition to your summer barbecue! Brush with a honey-soy glaze for added moisture and flavor. This gluten-free, dairy-free, and egg-free recipe is quick and easy, freezer-friendly, and kid-approved.
Gluten-Free, Dairy-Free, Egg-Free, Kosher
Ingredients
For the burgers:
1 1/2 pounds ground white meat turkey, (turkey breast)
2 tablespoons white miso paste
2 tablespoons chopped fresh cilantro
1 tablespoon grated ginger
1 tablespoon grated garlic
For the glaze:
1/4 cup unseasoned rice wine vinegar
3 tablespoons low-sodium soy sauce, (or gluten-free soy sauce)
2 tablespoons honey
Instructions
Heat grill or oven broiler to 500 degrees F. If using a grill, coat grates with oil or cooking spray. If using broiler, line a baking sheet with foil and place a broiling rack on top. Coat rack with cooking spray and set aside.
In a large bowl, combine the ground turkey, miso paste, cilantro, ginger, and garlic. Knead gently until ingredients are well mixed.
Divide the turkey mixture into 6 equal portions (if you have a food scale you can weigh them - they should be about 4 ounces each) and form into patties.
Place burgers directly on grill or on broiling rack and cook 5 minutes.
While burgers are cooking on first side, combine rice vinegar, soy sauce, and honey in a small saucepan and bring to a boil. Immediately reduce heat to simmer sauce for 2 to 3 minutes until sauce coats the back of a spoon. Turn off heat and set aside.
Remove burgers from grill/oven and brush both sides with prepared honey-soy glaze. Place burgers back on grill or under broiler and cook another 5 minutes.
Remove burgers from grill or oven and let rest 5 minutes before serving.
Notes
Serving suggestion:
Whole wheat hamburger buns with guacamole on top. 
For gluten-free, serve in a lettuce wrap with guacamole on top.
Recommended Products
As an Amazon Associate and member of other affiliate programs, I earn from qualifying purchases.
Nutrition Information:
Yield:

6
Serving Size:

6 Servings
Amount Per Serving:
Calories:

208
Total Fat:

3g
Saturated Fat:

1g
Trans Fat:

0g
Unsaturated Fat:

2g
Cholesterol:

91mg
Sodium:

587mg
Carbohydrates:

8g
Fiber:

0g
Sugar:

6g
Protein:

36g
Nutrition information was calculated by Nutritionix. It may not be 100% accurate.
What do you make with miso paste once you have a container open in your house?
Share with me in the comments below!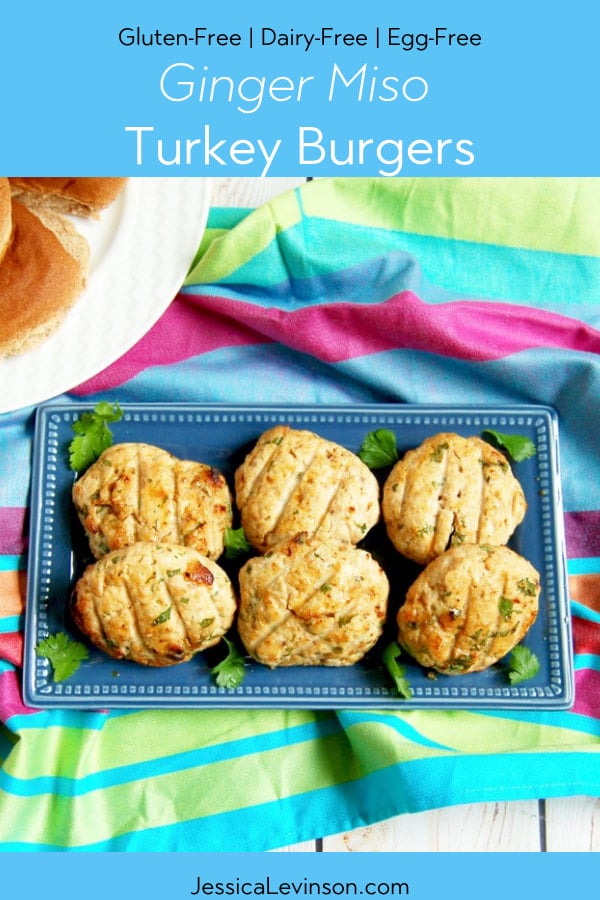 Disclosure: This page contains Amazon Affiliate links. If you purchase products through these link, your cost will be the same but I will receive a small commission to help with operating costs of this blog. As always, all thoughts and opinions are my own and I only recommend products I truly believe in. Thanks for your support!