5 Simple Tips for a Food-Safe Picnic + Apricot Pineapple Chicken Salad
April 28, 2016
Have a safe and enjoyable outdoor picnic this spring and summer with these food safety tips, plus a healthy and delicious recipe for Apricot Pineapple Chicken Salad!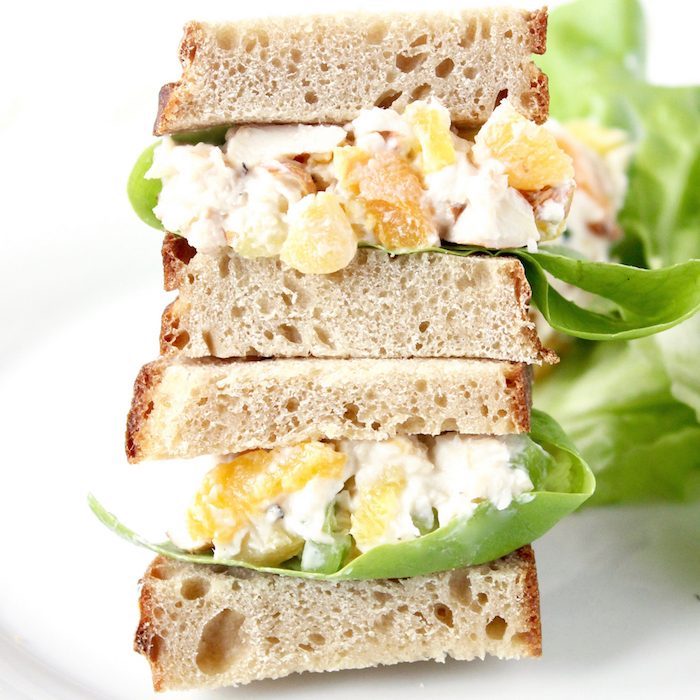 This post, recipe, and images are by Kaleigh McMordie, MCN, RDN. This page contains affiliate links. See below for full disclosure statement.
With the weather warming up, it's the perfect season for a picnic! Heading outdoors for a meal and quality time with family and friends can be a great way to enjoy the best that spring and summer have to offer. But there are a few rules to follow to ensure that your food stays safe. Here are some tips to help keep you and your food healthy all season long & a recipe for a picnic-worthy Apricot Pineapple Chicken Salad!
Wash Your Hands
This one seems simple, but it's one we all forget sometimes! The best way to prevent illness is to wash your hands with soap and water before handling food. Also be sure to wash fruits and veggies and all utensils and cutting boards. If you won't have access to running water at your picnic site, bring along some moist towelettes or hand sanitizer so you can clean those hands before you eat!
Keep Cold Foods Cold
Any cold dish with dairy, meat, eggs, or cooked veggies needs to stay at 40°F or lower (think chicken salad, potato salad, cheese, mayonnaise). Make sure to pack a cooler with ice or ice packs to keep salads, sides, and condiments cold. Transport your cooler inside your car instead of in the trunk to ensure it doesn't get hot too fast. And these foods can only stay out for 2 hours (or 1 hour if the temperature is above 90°F!). Any longer than that, and it is better to throw it out.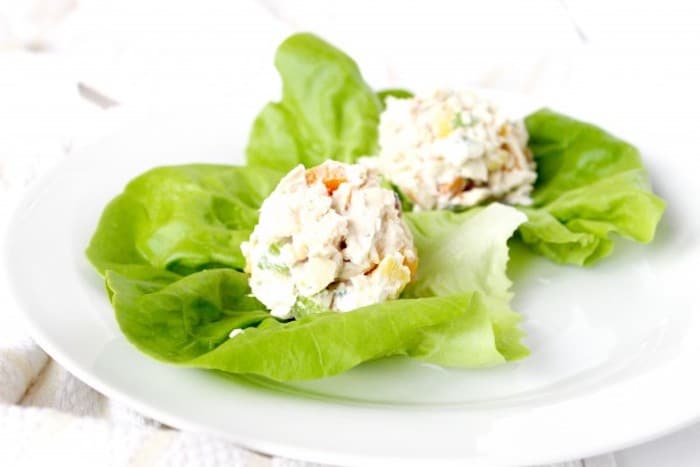 Thoroughly Cook Hot Foods
If you're going to be grilling, bring a thermometer to ensure you cook meats to the proper temperatures. The internal temperatures to guarantee safety are:
Chicken, Hot Dogs and Sausages: 165°F
Hamburgers: 160°F
Steaks, Pork, and Fish: 145°F
Separate Raw Foods From Ready-to-Eat Foods
If you're bringing along raw meat, make sure to keep it separate from cold, ready- to-eat foods such as salads and fruits and veggies. Pack raw meat in a separate cooler, and bring separate utensils and cutting boards for raw meat and cooked meat. Fruit and vegetables should always be cut on a separate cutting board from raw meat.
When In Doubt, Throw It Out!
Lastly, enjoy yourselves! Picnics are a fun time to kick back and relax with family and friends. If you get caught up in the good time you're having and forget how long your food has been sitting out, don't take a chance. Throw it out rather than taking home the leftovers. It's better to be safe than sorry!
For a fun picnic recipe you can prep ahead and take with you, try this Apricot Pineapple Chicken Salad! It's perfect for building sandwiches or lettuce wraps! And if you're looking for more picnic eats, check out this roundup of over 50 healthy and delicious homemade picnic recipes!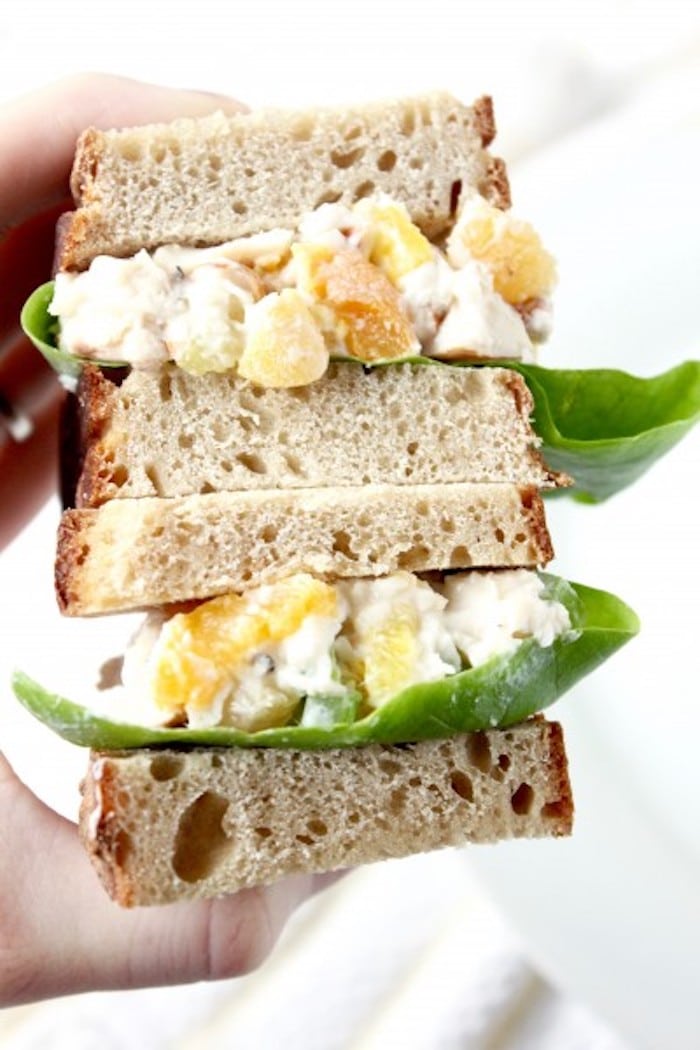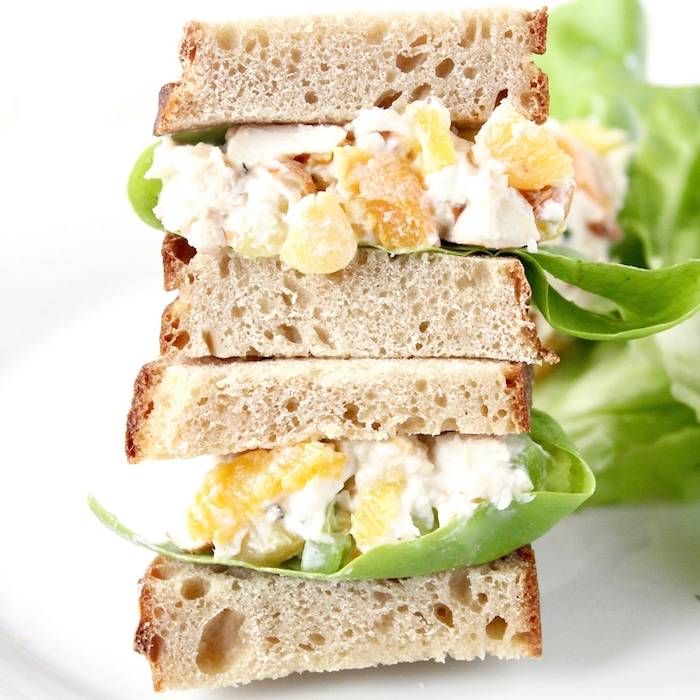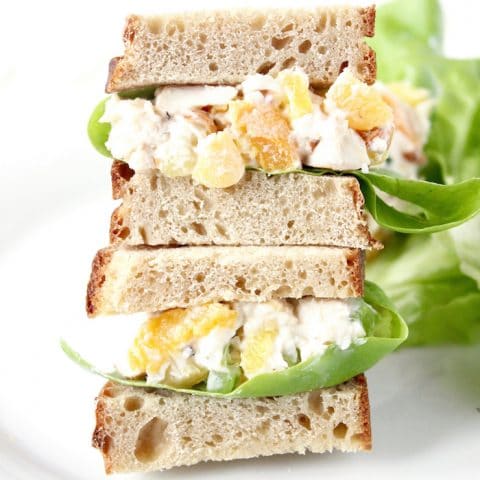 Apricot Pineapple Chicken Salad
Switch up your regular chicken salad with this version made with apricots and pineapple, lightened up with Greek yogurt.
Ingredients
2 boneless skinless chicken breasts,, cooked and finely chopped
1/3 cup finely chopped dried apricots
1/3 cup finely chopped fresh pineapple
1 stalk celery,, finely diced
2 stalks green onions,, chopped
1/4 cup chopped almonds
1/2 cup nonfat plain Greek yogurt
Salt and pepper,, to taste
Instructions
In a large bowl, stir together all ingredients. Chill until cold.
Store in an airtight container in the refrigerator until ready to serve.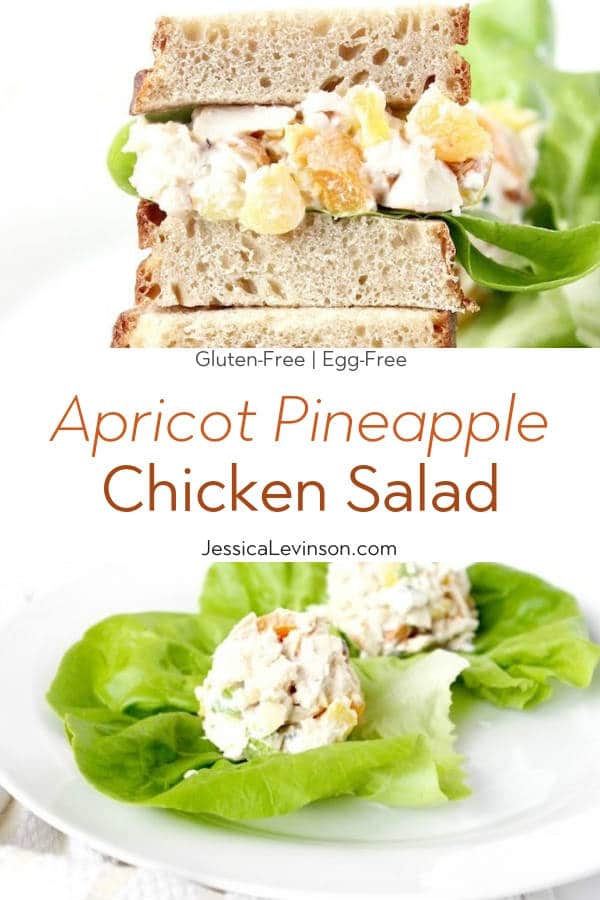 Do you like chicken salad?
What's your favorite picnic recipe?
Share with me in the comments below!
Disclosure: This page contains affiliate links. If you purchase products through these links, your cost will be the same but I will receive a small commission to help with operating costs of this blog.