50+ Nutritious & Delicious Pulse Recipes
February 11, 2016
Reap the health benefits of beans, lentils, and dry peas while enjoying delicious food and get cooking with these 50+ pulse recipes!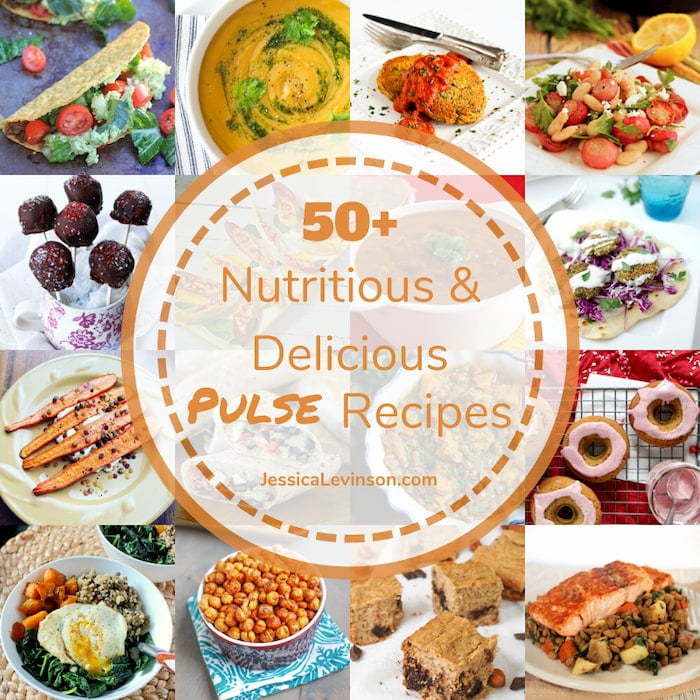 Do you know what pulses are and why you should eat them? If not, be sure to check out my previous post: Reasons to Love Pulses. Then you'll understand why this roundup of pulse recipes is such a great resource to help you get pulses – dry peas, beans, chickepeas, and lentils – on the table more often.
These recipes are nutritious and delicious, and many of them are perfect for vegetarians, vegans, and anyone trying to follow a more plant-based diet. You'll also find many gluten free recipes, if that's something you look for. From breakfast and lunch to dinner and snacks, I've got you covered!
Breakfast Pulse Recipes
Start your day with these protein and fiber packed pulse recipes that will keep you satiated until lunch.
Salads, Sandwiches, & Bowls
Lunchtime recipes to fuel your afternoon!
Soups & Stews
These pulse-filled soups and stews will warm your bellies and fill them up!
Main Dishes
So many delicious dinner recipes to choose from!
Snacks
These pulse-based snacks will keep you satisfied between meals!
Desserts
Beans and lentils in dessert?! You'll be amazed what's in these delicious treats!
What's your favorite way to eat pulses?
Share with me in the comments below!
Disclosure: This post was originally published in February 2016 as a follow up to my previous post, written in partnership with USA Pulses & Pulse Canada to spread the word about the 2016 International Year of Pulses and the Pulse Pledge. I was not compensated for this recipe roundup post. As always all opinions are my own.