7 Fruits and Vegetables to Enjoy this Spring
March 16, 2016
Celebrate the new season with this spring produce guide featuring seven fruits and vegetables that are full of color, flavor, and nutrition.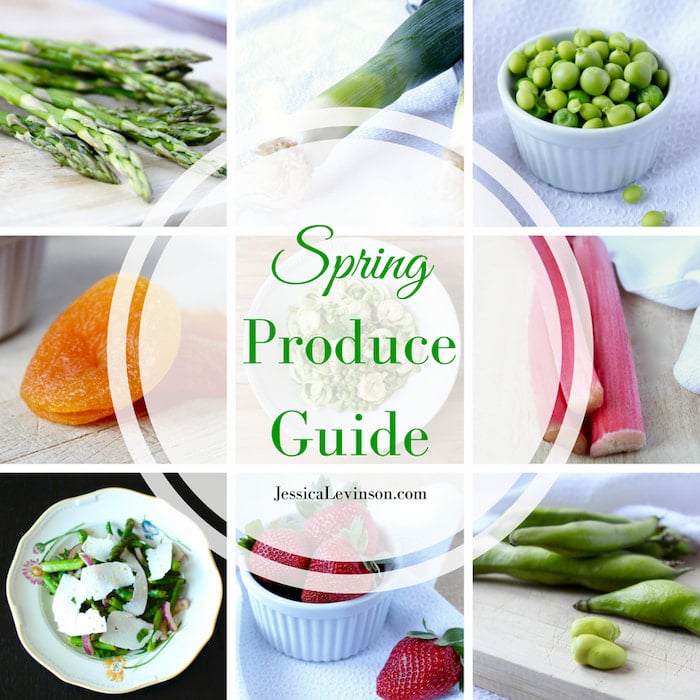 Spring has finally sprung! We've shifted the clocks forward an hour for Daylight Saving Time, giving us a glorious extra hour of daylight in the evening, and everything around us is starting to bloom! All of my favorite spring veggies have started to show up in the market, like artichokes, spring green lettuces, and fragrant herbs. That means it's time to adjust your menus to add some of these gorgeous fruits and veggies from this spring produce guide to your diet.
Using seasonal produce is not only more affordable, but it's also more likely to be local, which means more nutrients are retained by the time these foods make it to your table. Keep reading this spring produce guide for a list of some of our favorite spring fruits and vegetables and their nutritional benefits so you can get the most out of what spring has to offer! Then check out our spring recipe roundup featuring all this beautiful produce.
Green Peas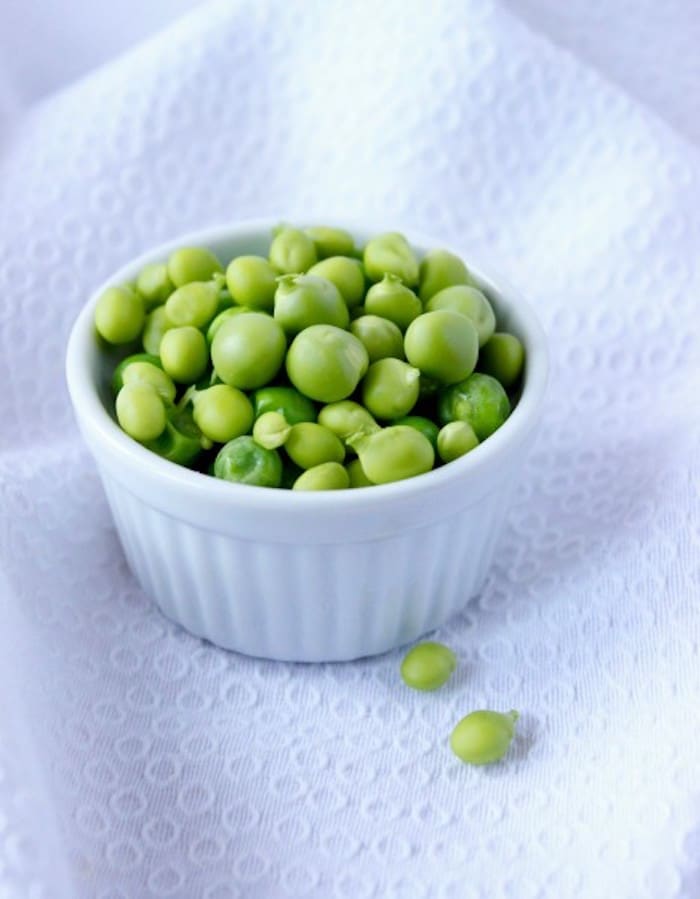 Green peas are considered vegetables by most accounts, but they are actually legumes, and that means they pack a powerful plant protein punch. One cup of green peas has 8 grams of muscle-building protein for 130 calories. Plus they are full of important nutrients like vitamins A, K, C, and B, manganese, iron, and fiber.
Peas are a great addition to salads, pasta dishes, and stews, or puree them into a dip!
Asparagus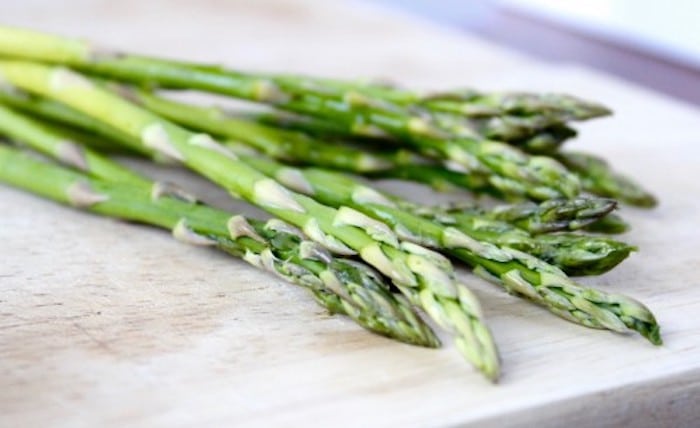 Asparagus is an excellent source of folate, which is not only important during pregnancy, but also to prevent certain types of anemia. This veggie is also rich in vitamin A, which is important for healthy eyes, vitamin K, which plays a role in bone and blood health, and vitamin C, which is important for the growth and repair of all the tissues in our body.
Adding to the list of nutrients, asparagus is also a good source of prebiotic fiber, potassium, copper, and manganese. Because some of the key nutrients in asparagus are made more available when eaten with fat, cook your asparagus with a bit of heart healthy olive oil to get the most out of this delicious perennial plant (DYK? It's a member of the lily family!).
Rhubarb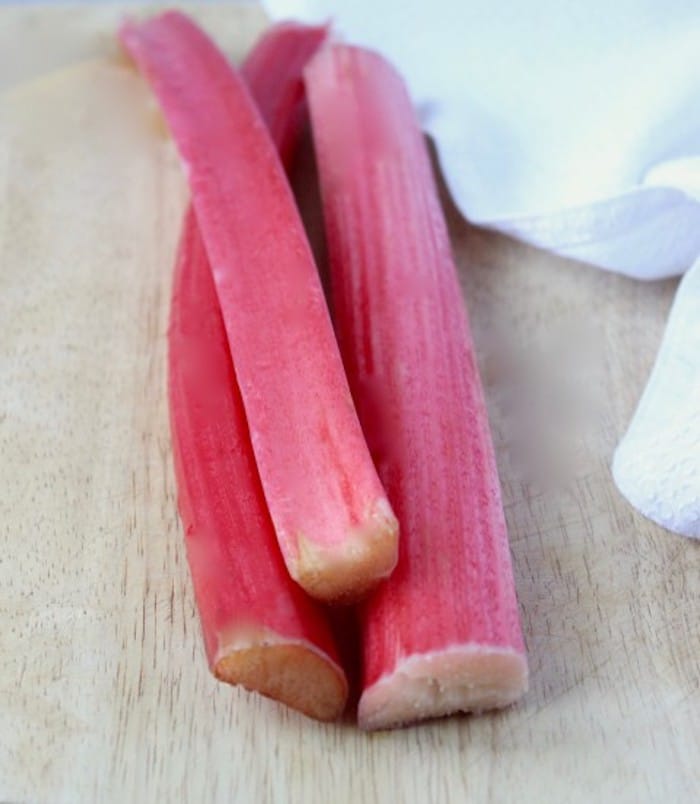 The edible stalks of rhubarb are full of fiber, along with calcium, potassium, and vitamin C. The tart vegetable is typically used as a fruit in baked goods and in cocktails. It's especially good alongside strawberries, another one of our spring produce superstars. (Note: If you buy rhubarb with the leaves attached, be sure to discard them – they contain poisonous substances and are toxic.)
Leeks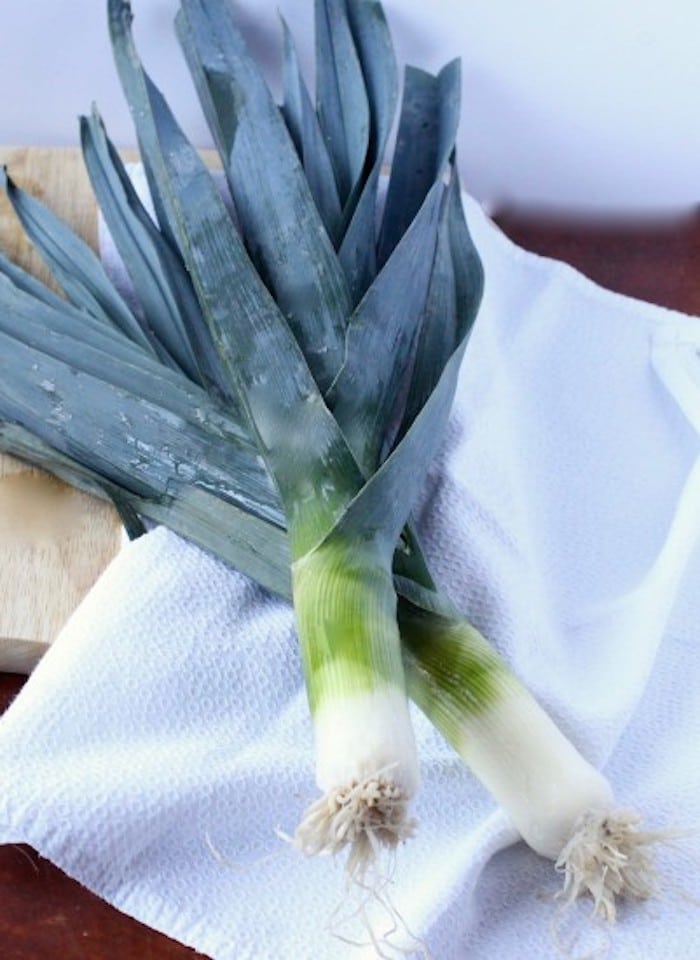 Leeks are a part of the onion and garlic family with a more mild and sweeter taste. In addition to being an excellent source of vitamins A and K and a good source of vitamins C, B6, folate, and manganese, leeks provide prebiotics, which help fuel the good bacteria in your gut.
When using leeks, discard the dark green top portion and make sure to rinse the edible light green and white parts well as they accumulate a lot of gritty dirt in the layers of the leaves. Leeks are delicious alongside potatoes or in egg and pasta dishes. I also always add them to my classic chicken soup.
Strawberries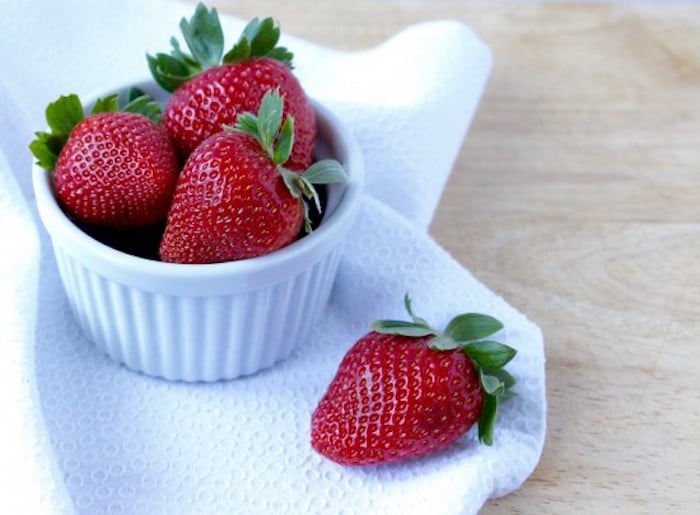 Not only are strawberries a sweet addition to any meal or snack, but they are also nutritional powerhouses! One cup provides over a day's worth of vitamin C, three grams of fiber, folate, and potassium. They are also full of phytonutrients that could help prevent cancer and promote brain and heart health.
Strawberries are delicious on their own as a snack, but also add spring sweetness to yogurt, smoothies, and salads. And don't be afraid to roast them – cooked strawberries are absolutely delicious as you can see from Jessica's ravioli dish!
Fava Beans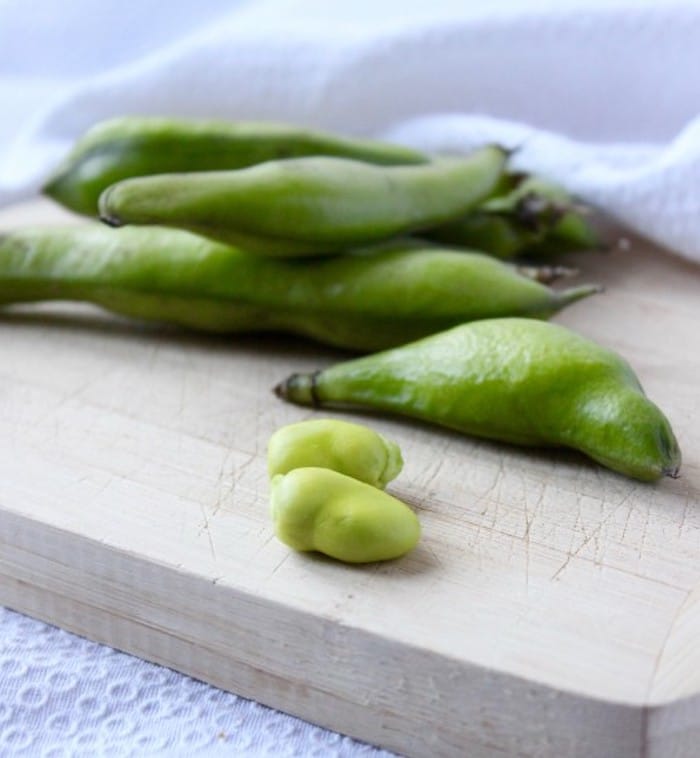 Fava Beans are another great source of vegetable protein – one cup has 10 grams, perfect to keep you full and satiated! They are also an excellent source of fiber, folate, and manganese and a good source of copper, iron, potassium, and magnesium.
Try these beans – also known as broad beans – sprinkled in a salad, added to pasta dishes, mashed into a bean dip, or grill and eat the whole pod! (Note: Fava beans contain L-Dopa, which reacts with Levodopa, a common medication used for Parkinson's Disease.)
Apricots
Apricots are a great source of immune-boosting vitamin A and a good source of potassium, fiber, and vitamin C. Dried apricots are also an excellent source of iron and are great for snacking or mixed into oatmeal or yogurt and sprinkled on top of salads.
Eat fresh apricots as a sweet seasonal snack or bake them in a cobbler. For a more savory side of apricot, try it with grilled meat in a chutney or add it to your favorite salad.
These are just a few of the delicious fruits and vegetables that are abundant in spring. For some healthy recipes using these and more spring ingredients, check out our Spring Recipe Roundup!
What's your favorite spring fruit or vegetable?
Anything you would add to this spring produce guide?
Share with me in the comments below!