How to Feed a Healthy Gut: Prebiotics & Probiotics
January 26, 2017
Learn all about prebiotics and probiotics, why they are important, and how you can get them in your diet!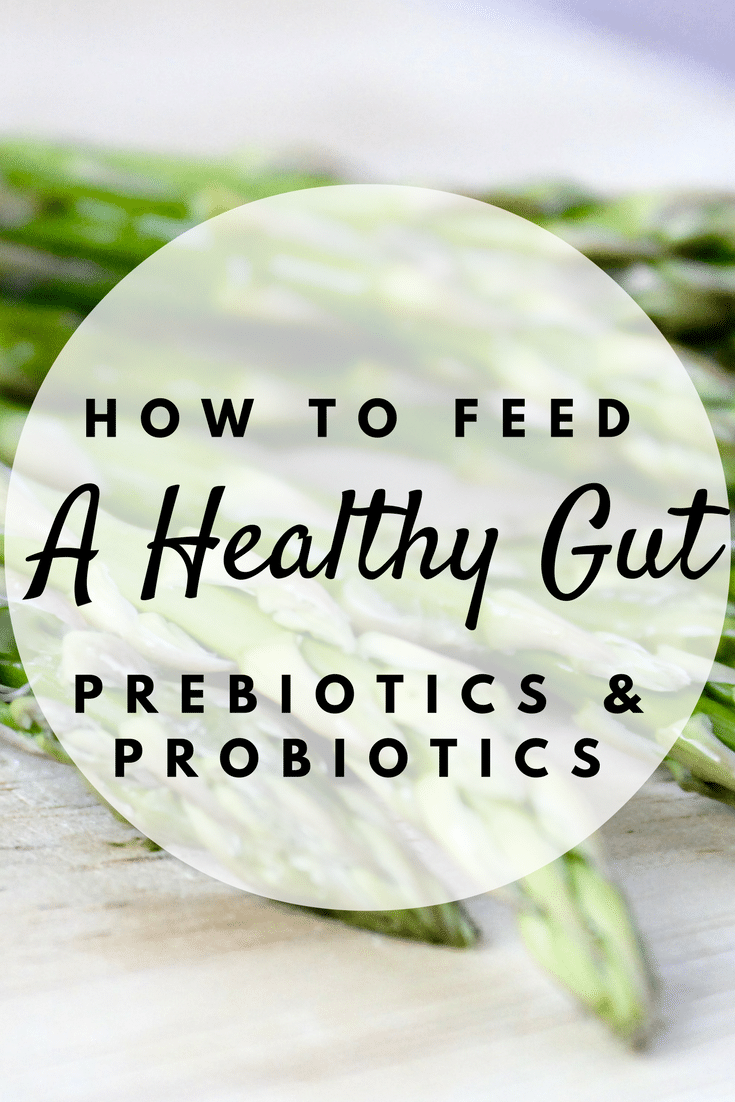 This post was written by Kaleigh McMordie, MCN, RDN
You may have been hearing a lot about gut health lately. Everywhere you turn, someone is touting the benefits of gut health or talking about the gut microbiota in some way. If you don't know what any of that means, don't worry, I'm about to explain!
What is Gut Health?
What exactly does 'gut health' mean? It has to do with the bacteria that live in your intestines. Research continues to emerge that the environment of good bacteria in your gut, or the microbiota, can influence many aspects of your health, including digestion and absorption of nutrients, vitamin synthesis, immunity, weight, gastrointestinal disease, and even the development of diseases such as type 2 diabetes and heart disease!
Luckily, you can influence your gut health through your diet. Eating foods rich in prebiotics and probiotics can help you build up good bacteria in your gut to help keep you healthy. You've probably heard of probiotics, but what about prebiotics?
Prebiotics and Probiotics: What they are and where to find them
Prebiotics are basically the food that the good bacteria eat. They come from non-digestible fiber in certain foods, and they promote the growth of probiotics. Some food sources of prebiotics include:
Probiotics, on the other hand, are the actual good bacteria that live in your gut. They can get wiped out by antibiotics, stress, and a chronic unhealthy diet. To build up the probiotics in your gut, include prebiotics in your diet and fill up on these probiotic-containing foods:
Sauerkraut
Kimchi
Other fermented veggies, like Farmhouse Culture products
Tempeh
Kombucha
There are also plenty of specialty supplements specifically full of probiotics. Farmhouse Culture and GoodBelly, for example, make probiotic 'shots' that you can drink alone or incorporate into salad dressings or smoothies.
Any foods with probiotics must be refrigerated to keep the good bugs alive, so when you're buying sauerkraut and other fermented veggies look in the refrigerated section. It's best to eat yogurt and kefir raw and heated products like miso and tempeh should be cooked below 140°F so that you don't kill the probiotics off. Here's to a healthy gut!

Do you eat prebiotics and probiotics?
What are your favorite ways to keep your gut healthy?
Share in the comments below!