20+ Ways to Use Goat Cheese
April 5, 2018
Are you a goat cheese lover? Then you will love this roundup of 20+ goat cheese recipes including salads, sandwiches, main dishes, and everything in between!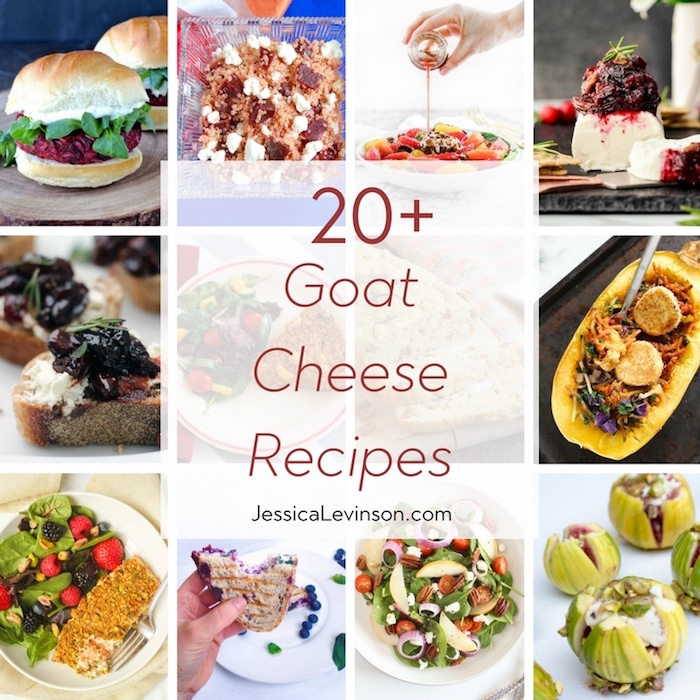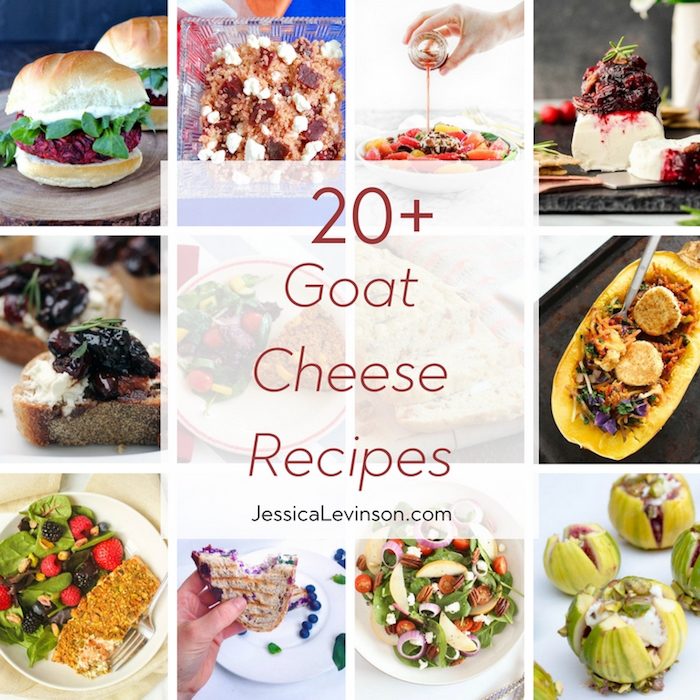 If you don't know it by now, I can tell you I LOVE cheese. Macaroni and cheese, grilled cheese, pizza smothered in cheese, tomato and mozzarella salads, cheesy dips…the list goes on. Unless it's blue cheese or brie, I am there for any and every cheese-adorned recipe.
One of my favorite ways to enjoy cheese is on a salad. A Greek salad topped with extra salty feta cheese is one of my favs when out to eat, and has it's way of finding itself into the bowl if I make a salad at home. One of my all-time favorite types of cheese though is goat cheese. It's tangy, creamy, and of course delicious, but also is a pretty good source of protein and has some calcium too.
If you're a fellow goat cheese fan, then you've come to the right place. I've compiled a list of some of my favorite ways to enjoy it with this roundup of over 20 goat cheese recipes for you to enjoy. Just make sure I'm invited if you make any of them. 😉
Breakfast & Brunch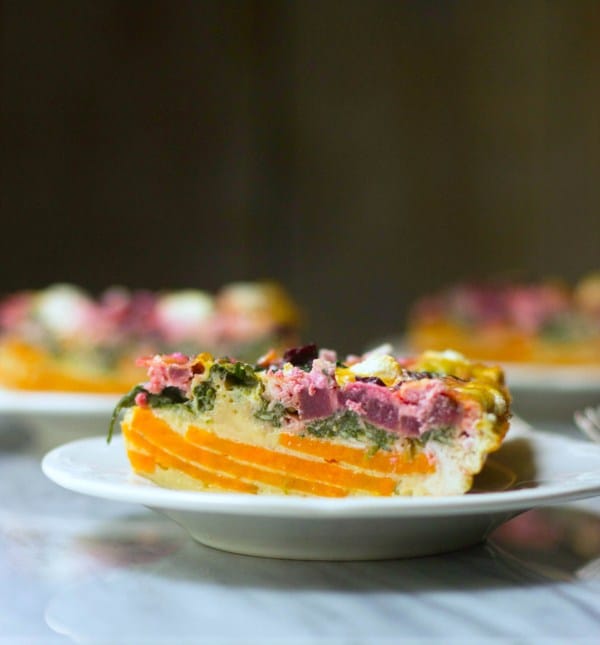 Beet & Goat Cheese Sweet Potato Quiche @ The Gourmet RD
Sun-Dried Tomato, Spinach, and Goat Cheese Baked Oatmeal Frittata @ Jessica Levinson
Easy Baked Shakshuka with Fennel & Goat Cheese @ One Hungry Bunny
Savory Rosemary Goat Cheese Quick Bread @ Teaspoon of Spice
Appetizers & Snacks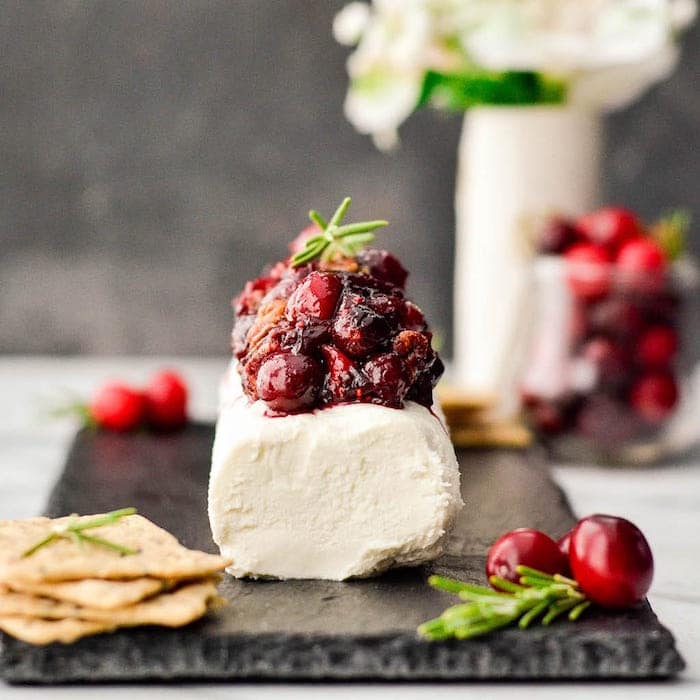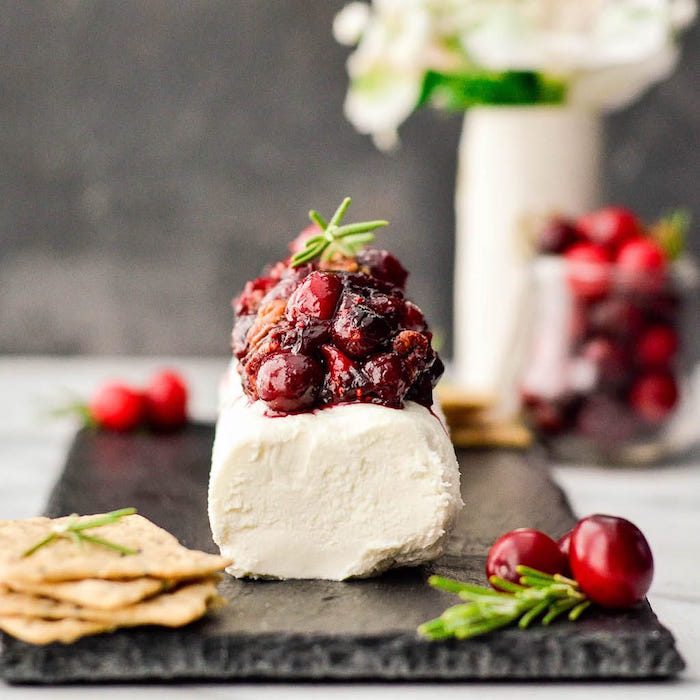 Balsamic, Maple & Cranberry Goat Cheese Appetizer with Cinnamon Toasted Pecans @ Joy Food Sunshine
Goat Cheese & Concord Grape Juice Crostini @ Amy Gorin Nutrition
Smoked Salmon, Grilled Zucchini and Dill Goat Cheese Crackers @ Bite of Health Nutrition
Goat Cheese & Pistachio Stuffed Figs @ Kroll's Korner
Salads & Sandwiches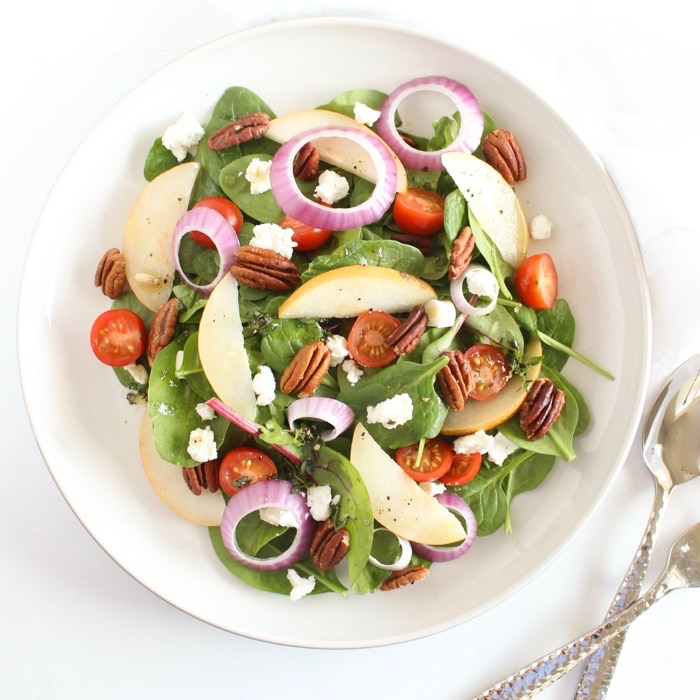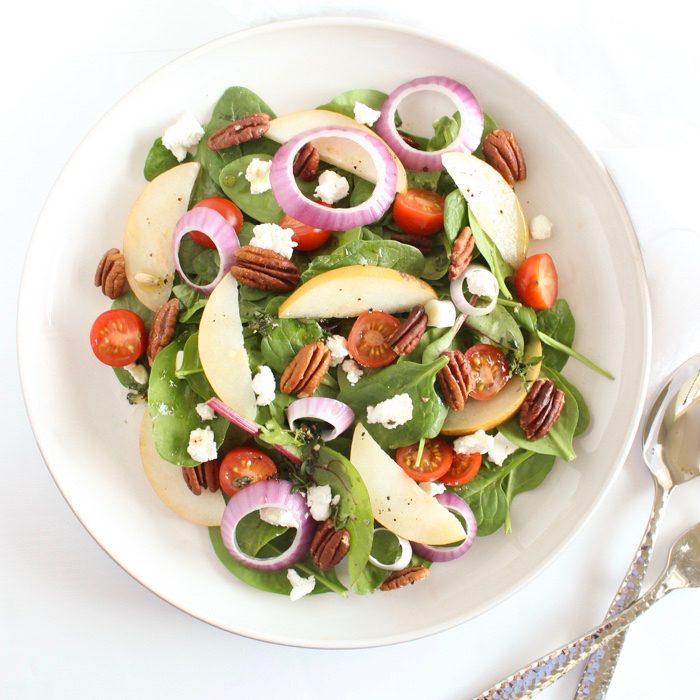 Spinach Pear Salad with Goat Cheese @ Jessica Levinson
Pecan Crusted Goat Cheese Citrus Salad @ Lively Table
Sweet Potato Sorghum Salad @ Street Smart Nutrition
Beet & Goat Cheese Quinoa Salad @ Jessica Levinson
Blueberry Basil & Goat Cheese Panini Sandwich @ Sinful Nutrition
Salmon Waldorf Salad @ Jessica Levinson
Entrees & Side Dishes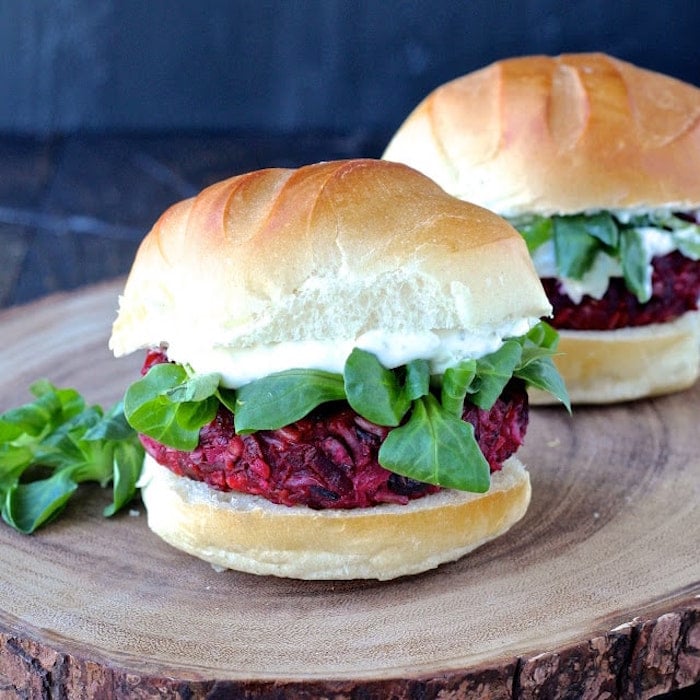 Smoky Beet Burgers with Goat Cheese Yogurt Spread @ The Foodie Physician
Cheese Tortellini with Spinach and Goat Cheese Pesto @ How to Eat
Spaghetti Squash Primavera with Baked Goat Cheese @ C It Nutritionally
Balsamic Sorghum with Peppers, Walnuts, and Goat Cheese @ Nutrition Starring YOU
Roasted Butternut Squash with Goat Cheese & Pumpkin Seeds @ My Cape Cod Kitchen
Fig, Goat Cheese & Arugula Flatbread @ Marisa Moore Nutrition
Shaved Brussels Sprouts with Lemon, Goat Cheese, & Walnuts @ Erica Julson
Herbed Goat Cheese & Pistachio Crusted Salmon @ Byte Sized Nutrition

What's your favorite recipe with goat cheese?
Not a goat cheese fan? What's your favorite kind of cheese?
Share with me in the comments below!