Watermelon Salsa
August 13, 2015
Hydrating and refreshing watermelon is a summertime favorite, especially for kids. Take it to a gourmet level with this zesty watermelon salsa.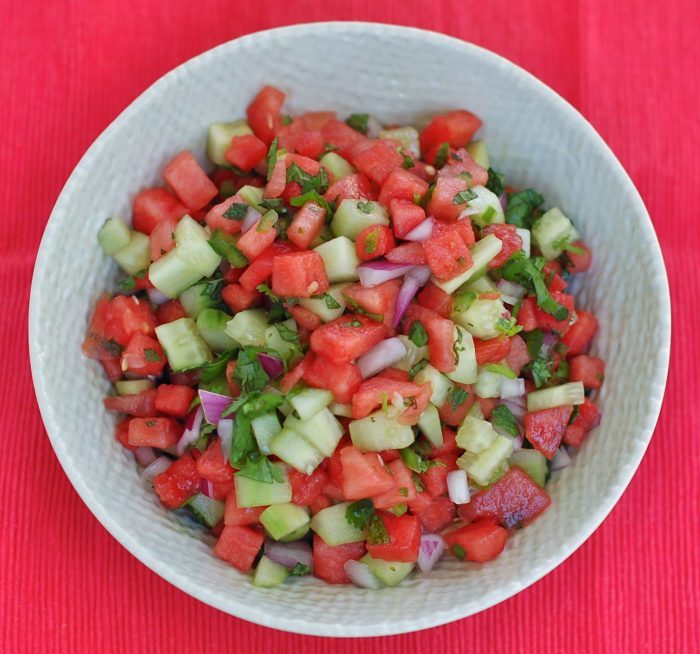 I was compensated for writing the original article and developing the recipe found in the August 2015 issue of Today's Dietitian. I was not compensated for sharing the column or magazine with readers on my blog. All opinions are my own.
Raise your hand if you love watermelon!
[Hand raised] I DO!!!
Ever since I was a kid, watermelon has been one of my absolute favorite fruits. Everything about it reminds me of summer – the refreshing, juiciness of it, the bright pink-red color, and the image of sitting on the back porch with watermelon juice running down my chin. Now I get to enjoy the same things I loved about it when I was a kid, but in a grown-up version like this Watermelon Salsa!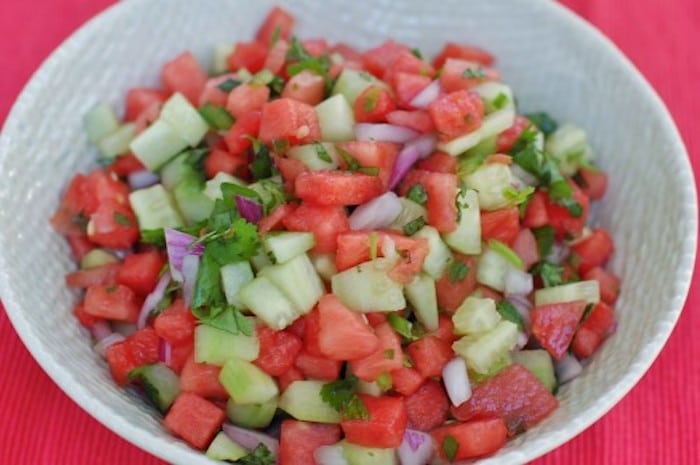 I now see the same with my own kids, but for me, watermelon has taken on many more uses than just a cooling summer afternoon snack. It's the perfect summer-worthy ingredient that can be used in both sweet and savory dishes. Watermelon paired with feta or ricotta cheese for savory appetizers, watermelon gazpacho, and watermelon-based cocktails are all nutritious and delicious combinations that take my favorite fruit to a whole new level. As does this watermelon salsa, which was also featured in the August issue of Today's Dietitian Magazine.
You can head over to my Culinary Corner column to learn all about the nutrition benefits of watermelon, and then get to chopping to make this sweet, crunchy, refreshing salsa to serve with chips or over grilled chicken, beef, or fish.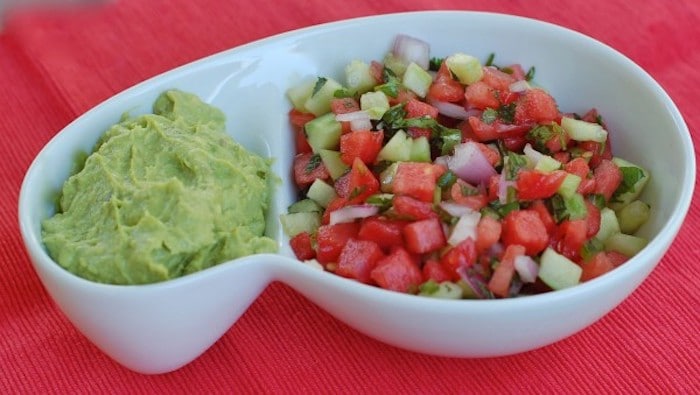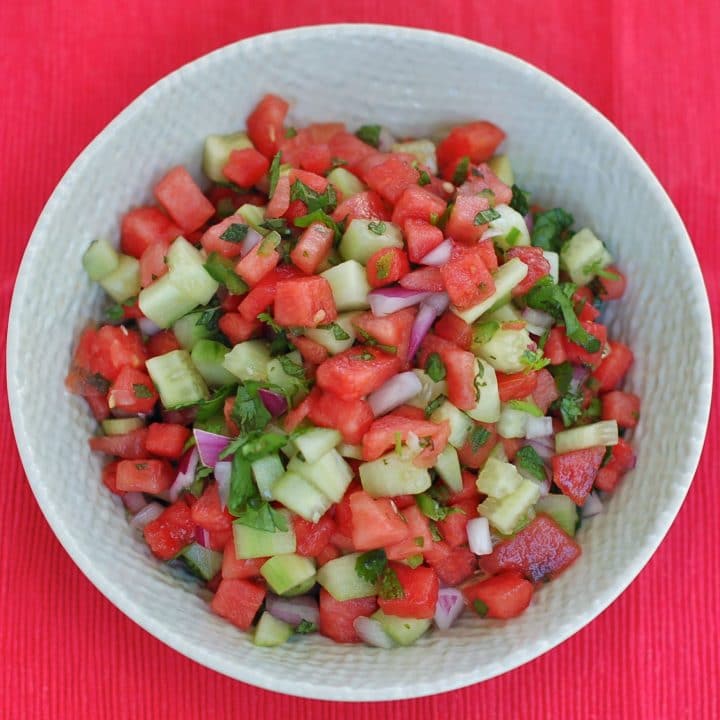 Watermelon Salsa
Watermelon, cucumber, red onion, and jalapeno come together for a flavorful and refreshing twist on a classic salsa. Serve with chips or over fish, beef, and chicken.
Ingredients
3 cups finely diced watermelon
1 1/2 cups peeled, seeded, and finely diced English Cucumber
1/2 cup chopped red onion
1-2 jalapeno peppers,, seeded and minced
1/4 cup chopped cilantro
1/4 cup chopped mint
1/4 cup lime juice
1/4 teaspoon Kosher salt
Instructions
Combine watermelon, cucumber, onion, jalapeno, cilantro, mint, and lime juice in mixing bowl. Season with salt.
Refrigerate for at least 30 minutes to let the flavors meld.
Nutrition Information:
Yield:

10
Serving Size:

10 Servings
Amount Per Serving:
Calories:

22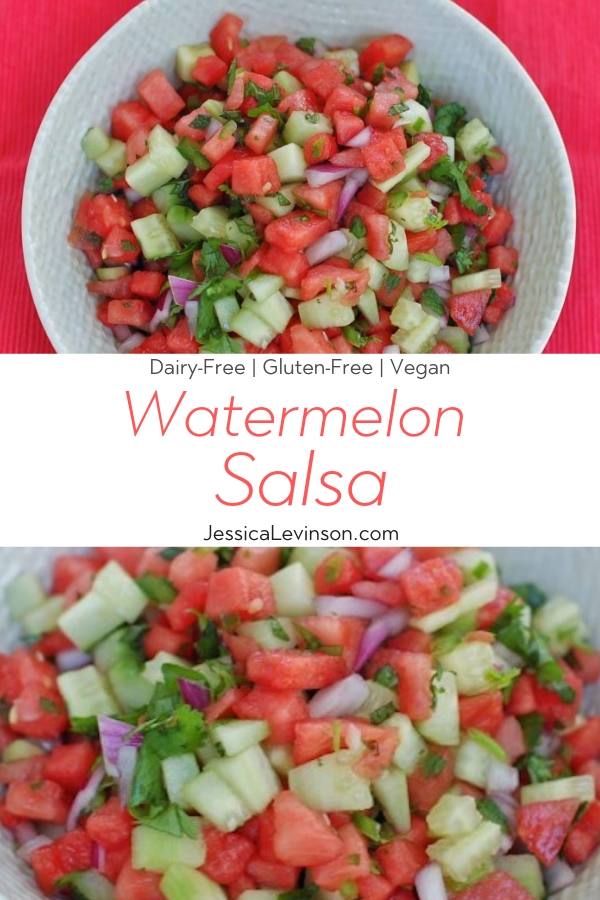 What's your favorite way to enjoy watermelon?
Do you have a favorite summer childhood memory?
Share with me in the comments!