Chipotle Beef Tacos with Watermelon Salsa
September 12, 2015
The whole family can participate in taco night with these smoky chipotle beef tacos topped with cooling guacamole and watermelon salsa!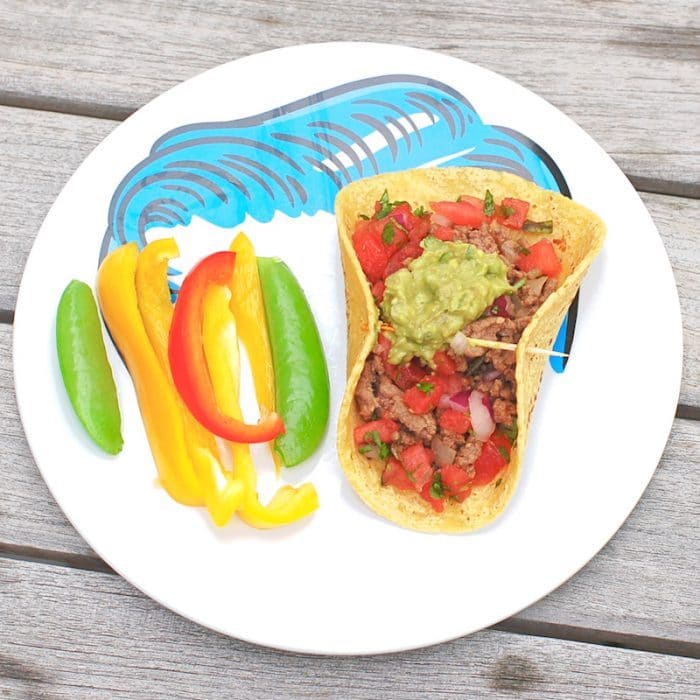 A few weeks ago I shared my recipe (and entry into the Beef Checkoff Recipe ReDux sponsored contest) for Steak Tacos with Nectarine Corn Salsa. These tacos were absolutely delicious and I highly recommend making them for the whole family.
One issue that came up when eating them though, was that the sliced steak was a little challenging to eat in a taco, especially for the kids. The meat wasn't tough by any means, but you really need to have some good chompers to break steak with your teeth alone. I ended up cutting the steak into smaller pieces for my kids, which worked out perfectly fine, but I decided I should make some tacos using ground beef, which is a little easier to eat without a fork and knife. I guess you can say this is my gourmet version of a Sloppy Joe in taco form.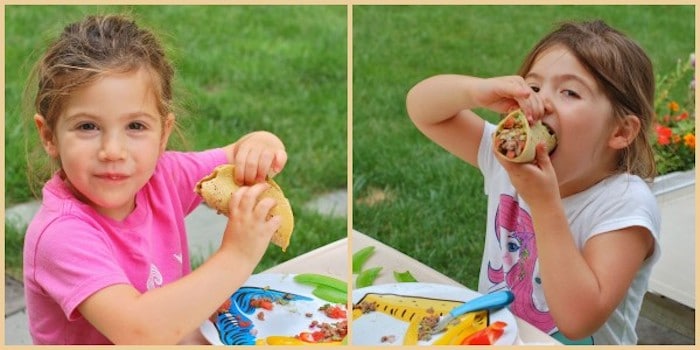 Chipotle Beef Tacos: Ingredients & Preparation
I had some leftover chipotle peppers in adobo sauce in my fridge and thought this would add a nice smokiness to the beef. I tossed most of the seeds in the trash since I was making this for the whole family, but if you don't have children or your kids can tolerate the heat, add some of the chipotle seeds to spice up the meat.
I served the chipotle beef tacos topped with a modified version of my watermelon salsa (I left out the cucumbers) and a basic guacamole. The end result was a nutritious, delicious, and easy-to-eat taco that had the whole family smiling. (See picture above for proof!)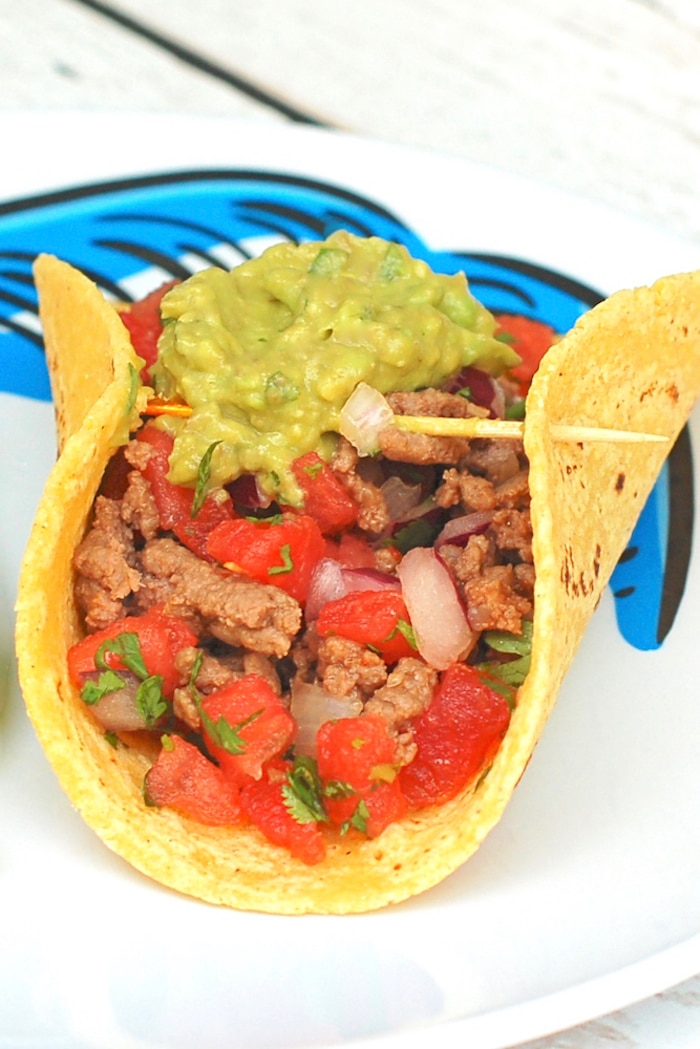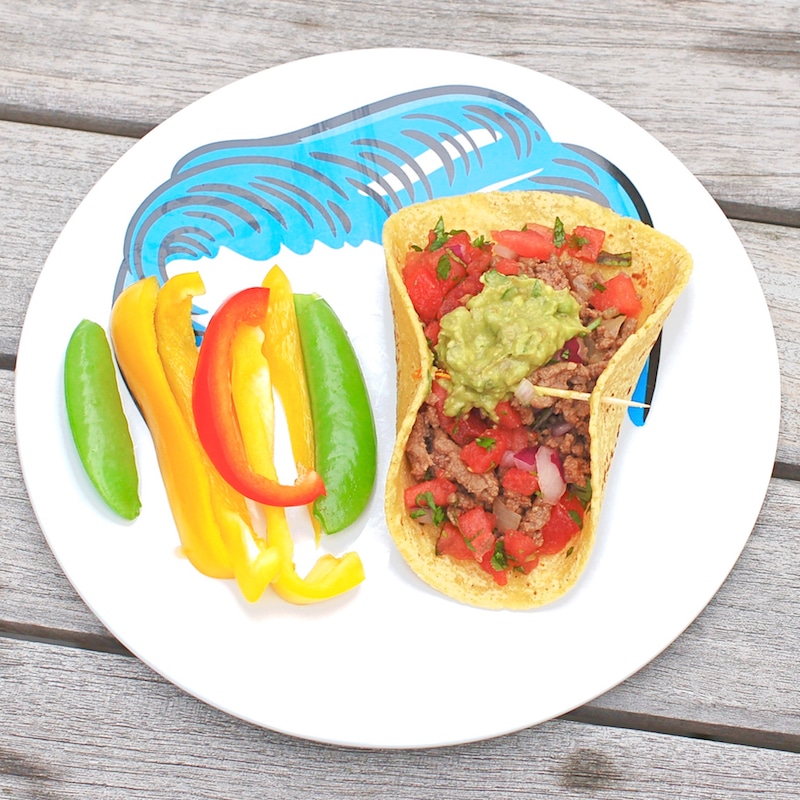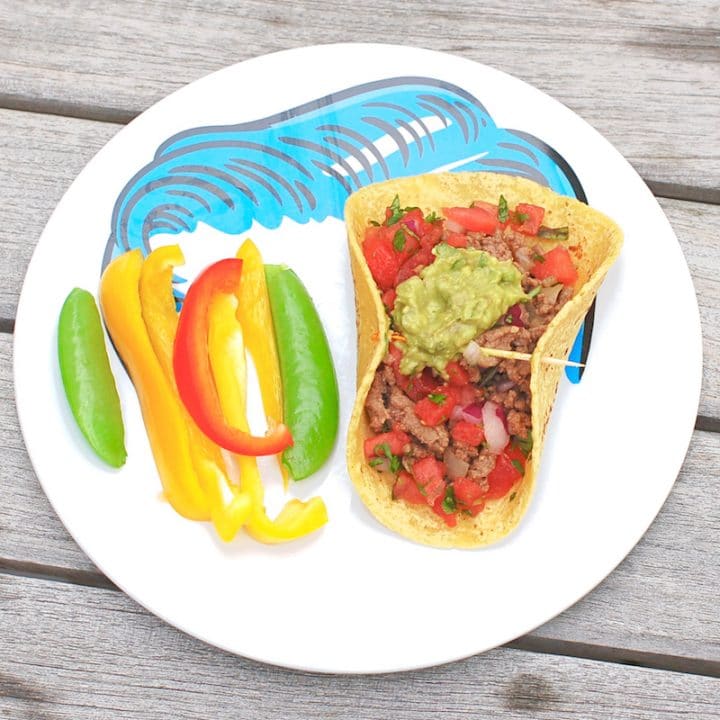 Chipotle Beef Tacos with Watermelon Salsa
Lean ground beef is sautéed with onions, garlic, and chipotle peppers in adobo sauce, then stuffed in a corn tortilla and topped with cooling guacamole and watermelon salsa. Adjust the amount of chipotle and adobo sauce to your liking.
Ingredients
1 tablespoon olive oil
1 large yellow onion,, diced
1 garlic clove,, minced
1 1/2 pounds lean ground beef
2 large chipotle peppers in adobo sauce,, chopped seeds discarded
3 teaspoons adobo sauce, (from can)
6 Corn tortillas
Watermelon Salsa, (recipe linked in directions below)
Guacamole, optional
Instructions
Heat olive oil in a straight-sided sauté pan over medium-high heat. Sauté onions and garlic for 2 minutes.
Add the ground beef and cook, crumbling the meat with a wooden spoon, for 5 to 7 minutes, until the meat has lost its pink color and has started to brown.
Stir in the chopped peppers and adobo sauce and cook 3 to 5 more minutes until the beef is cooked through.
Fill corn tortilla with chipotle beef and top with watermelon salsa and guacamole. Serve with a side salad or side of vegetables.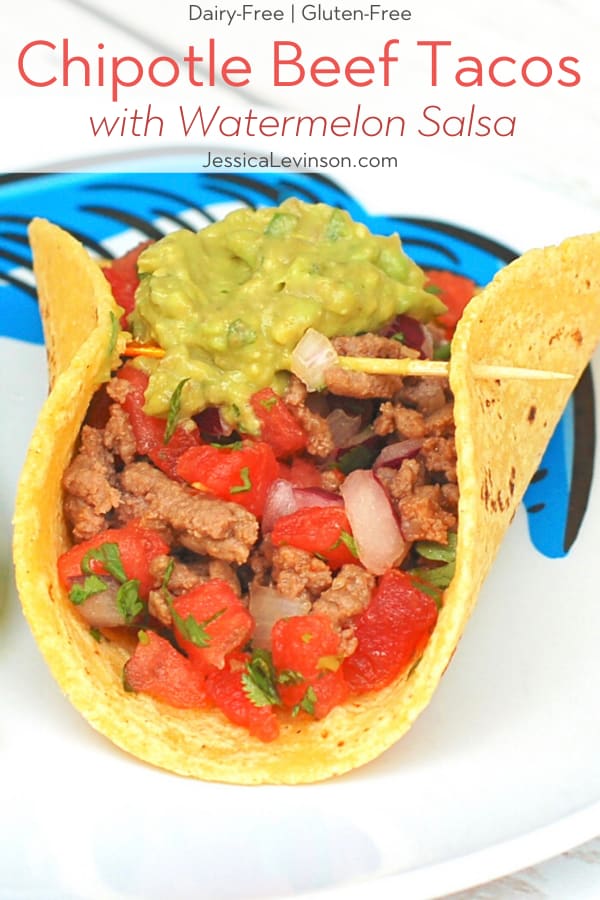 Do you and your kids like tacos?
What's their favorite taco filling?
Share with me in the comments below.