Menu Plan Monday: March 19, 2018
March 19, 2018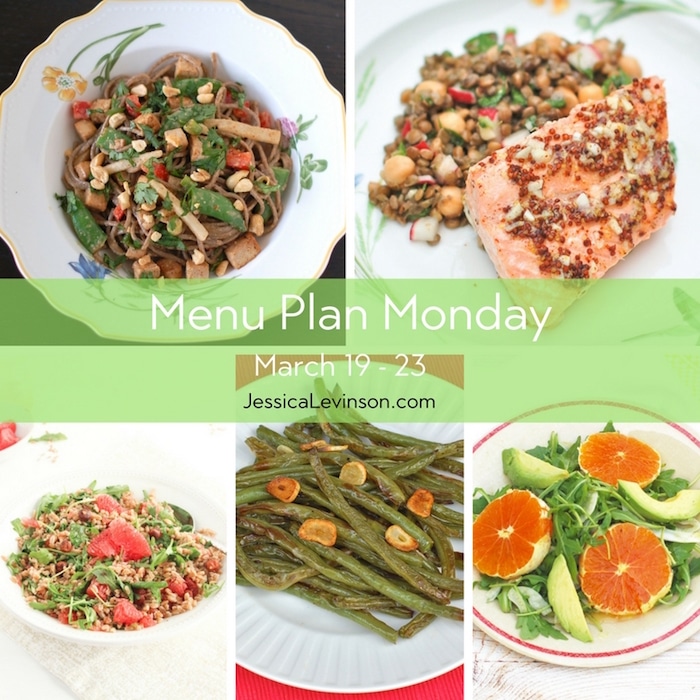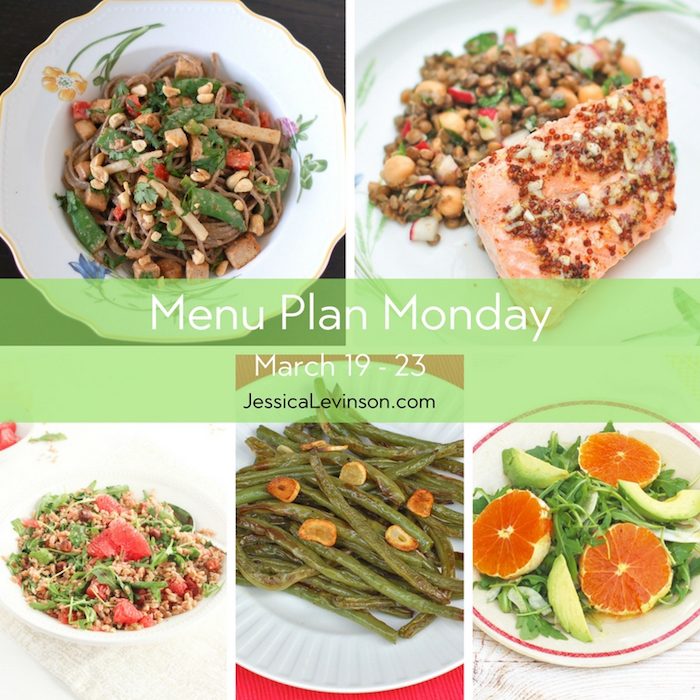 Latest Happenings
Hello there! It's been a while since I've shared a new post with you all, especially a menu plan. My apologies for the hiatus – between snowstorms, power outages, and a couple of ski trips we've been a bit off our routine in my house. But don't worry – I have still been meal planning, I just haven't had a chance to get my menus up to share with you all.
But now I'm back, and it's perfect timing because last week my friend and colleague Jill Castle published her podcast interview with me all about — you guessed it —- meal planning! Head on over to The Nourished Child Podcast to hear my interview! After you listen, I'd love for you to share your thoughts on my Facebook page here!
Now, let's get to this week's menu! Check out my menu plan below to see what I'm cooking this week and let me know what's on your menu!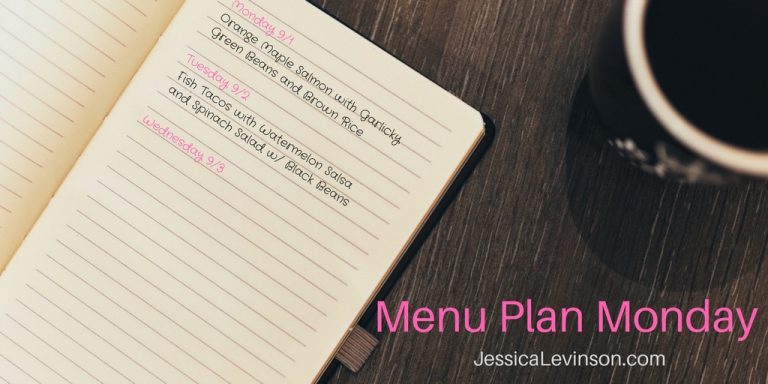 Menu Plan Monday: Week of March 19, 2018
Monday: 
Snack: Strawberries & roasted edamame beans
Lunch: Smoked salmon cucumber pin wheels, cucumbers/tomatoes/peppers, grapes, and olives
Dinner: Peanut Soba Noodles with Crispy Baked Tofu and Vegetables
Tuesday: 
Snack: Spreadable cheese & rice cakes
Lunch: Veggie burger or leftover tofu (if there is any!), tomatoes and mozzarella, and orange smiles
Dinner: Mushroom beef burgers, Roasted Garlicky Green Beans, and roasted butternut squash zig zags (pre-cut from Trader Joe's)
Wednesday: 
Snack: Yogurt pouch (love these new ones from Annie's – no sugar added!)
Lunch: School lunch
Dinner: 5-Ingredient Orange Maple Salmon and Citrus Fennel Salad
Thursday: 
Snack: String cheese & apple slices
Lunch: Sunbutter sandwiches, strawberries/bananas, and veggies
Dinner: Leftovers
Friday: 
Snack: Veggies & hummus
Lunch: School lunch
Dinner: Soy-Marinated Steak (from this recipe), Miso-Roasted Brussels Sprouts & Root Vegetables, and Grapefruit Arugula Farro
What's on your menu plan this week?
Please share with me below or on social media!