5 Reasons to Eat More Canned Beans & 35+ Recipes to Try
February 24, 2021
Canned beans are healthy, versatile, convenient, delicious, and add so much value to meals. Find out why you should be eating more of them and how to make that happen!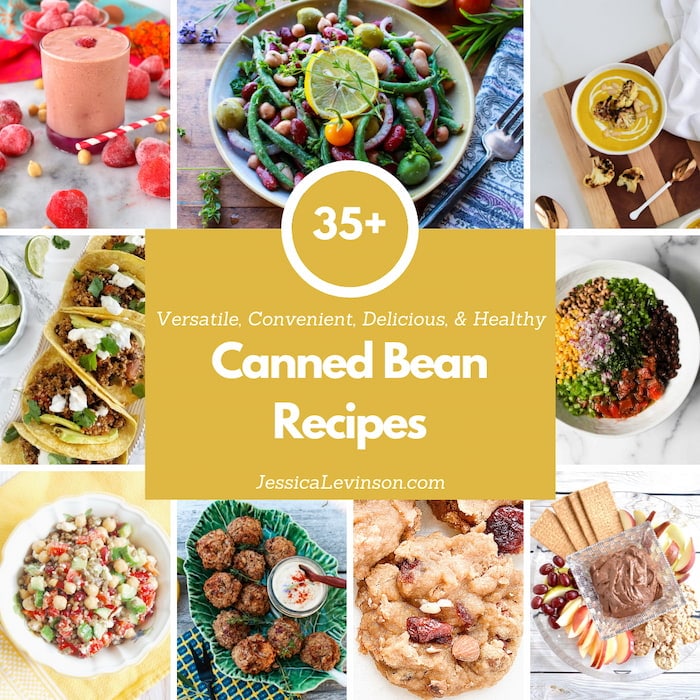 This post was written in partnership with Bush Brothers. I only work with brands and organizations that I believe in and, as always, all opinions are my own.
Do you keep cans of beans stocked in your pantry? I do and they are one of the key items on the kitchen essentials' list I share with my kitchen coaching clients. Along with other shelf-stable ingredients like tomato sauce, whole grains, canned fish, low-sodium broth, herbs and spices, and oils and vinegars (just to name a few!), canned beans are always in my house, and for some really good reasons.
In addition to their numerous nutritional benefits, canned beans are an easy addition to plant-forward diets and they're convenient, versatile, budget-friendly, and delicious. There's a reason they're a key ingredient in today's most popular diets, including the Mediterranean, DASH, and Flexitarian diets.
Keep reading to learn 5 reasons you should include canned beans more often into your diet.Then get cooking with more than 35 tasty canned bean recipes you can make at home.
Reason #1: Canned Beans Do Your Body Good
You've probably heard that one of the biggest nutritional benefits of beans is that they're an excellent source of fiber, a nutrient that Americans don't get enough of in their diets. But I bet you didn't know that the process of canning makes the fiber in beans more soluble, which helps improve digestion. The fiber in beans provides other health benefits too, including:
Blood sugar control
Weight loss and maintenance
Heart disease prevention
Reduced blood pressure and total and LDL-cholesterol (that's the bad kind, fyi)
Side note about fiber in beans: Lots of people tell me they don't eat beans because they're gassy after eating them. It's true that eating beans produces gas, and for a very good reason. Beans are a source of prebiotic fiber, a non-digestible fermentable fiber that provides food for probiotics (the good bacteria) in your gut. So eating beans is super beneficial for the health of your gut. Another thing to note is that while you may initially have gas if you don't normally eat beans, studies show that bloating and gas will dissipate as you eat beans more frequently. So no more excuses, you hear?!
In addition to helping you meet your fiber goals (25 g/day for women, 38 g/day for men), beans are also an excellent source of protein, which makes meals more satiating and helps maintain muscle mass, support bone health, and provides you with energy throughout the day. Iron is another important nutrient found in beans, making them an especially good food for pregnant women, infants, and those following vegetarian diets. And let's not leave out the high level of antioxidants found in beans which can help prevent cancer and keep you healthier all around.
Reason #2: You Don't Need to Worry About the Sodium
You may be thinking that all these nutritional benefits of canned beans are great, but aren't canned foods full of sodium? I have good news for you! Not only are there lots of no-salt-added and low-sodium canned bean varieties available on supermarket shelves, there's also one simple step you can take at home to reduce the sodium in canned beans: drain and rinse them. A 2011 study in the Journal of Culinary Science & Technology found that rinsing canned beans removes 41% of the sodium added. And by the way, here's an interesting fact for you: sodium is added to canned beans primarily for taste, not preservation!
If sodium is a concern for you, keep in mind that data shows that less than one percent of the sodium in American's diets comes from canned vegetables. According to the American Heart Association, the biggest culprits when it comes to sodium intake are breads and rolls, pizza, and sandwiches.
Reason #3: Canned Beans Are a Key Ingredient of a Plant-Forward Diet
Canned beans are a convenient addition to plant-forward and plant-based diets, which are continuing to increase in popularity. According to a recent consumer survey by BUSH's Bean Brand, more than one-third of Americans say they are trying to eat more plants or already follow a plant-based diet.
If you love meat (like my family does) don't fret – a plant-based or plant-forward diet doesn't mean you have to give up all animal foods. The goal is to include more plants in your diet, meaning fruits, vegetables, grains, and plant-based proteins. What's particularly awesome about canned beans is that they count towards your protein and vegetable intake – that's a two for one nutritional punch!
One of my favorite ways to serve my family more plant-based meals is to use canned beans in place of some of the animal protein in a meat-based recipe. For example, mixing pureed white beans into the turkey mixture when making meatballs or combining beans and ground beef in chili or taco filling.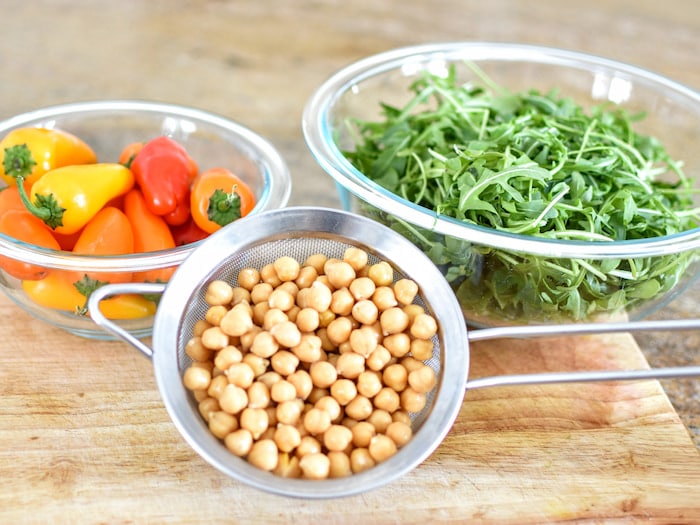 Reason #4: There Are Endless Possibilities with Canned Beans
In addition to using canned beans to boost your plant protein and reduce meat intake, beans are a convenient and versatile ingredient that can boost the flavors and textures in meals.
As you'll see in the recipe roundup below, there are a variety of types of beans, including white/cannellini, navy, pinto, red/kidney, black, garbanzo/chickpeas, butter beans, and more! And there are countless ways to use them in everything from breakfast, lunch, and dinner to snacks and desserts.
While the same can be said about dry beans, the ease of effortlessly opening a can of beans can't be overlooked, especially when many of us are busier than ever and tired of spending so much time in the kitchen. (#COVIDLife) Just pop open a can, drain and rinse, and you're ready to put them to use!
Reason #5: Canned Beans Deliver Exceptional Value
Not only do canned beans save time in the kitchen, they're also a super cost effective way to add protein to your family's plates. Beyond costing less up front, canned beans also stretch the food budget further since they're shelf stable and reduce food spoilage, which means less food waste.
Whether we're talking about nutrition, the environment, culinary uses, or flat-out dollars, the value of beans certainly can't be beat. If you're nodding your head in agreement, then it's time to get cooking! Keep scrolling for 35+ delicious and nutritious canned bean recipes!
35+ Canned Bean Recipes for Home Cooks
Butter Beans, Kidney Beans, Navy Beans, & More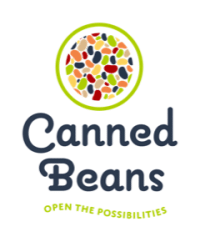 For more information about and delicious recipes using canned beans, check out CannedBeans.org.