Making Memories with Milk + A Recipe for Easy Microwave Hot Chocolate
December 11, 2020
This holiday season share how your family makes memories with milk for a chance to win awesome prizes. Plus, try my recipe for easy, 3-ingredient microwave hot chocolate!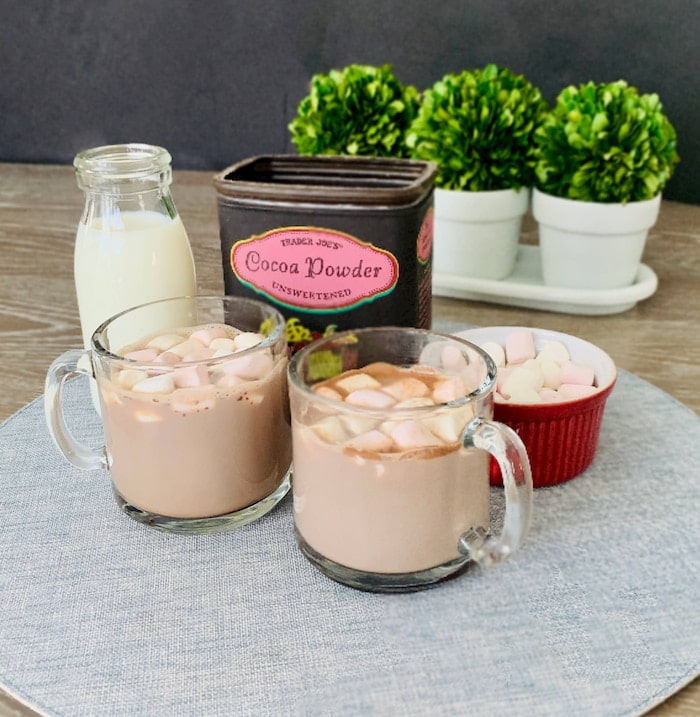 This post was written in partnership with American Dairy Association North East. I only work with brands and organizations that I believe in and, as always, all opinions are my own. This page also contains affiliate links. See below for full disclosure statement.
Cookies and milk. Cereal and milk. PB sandwich with milk. Hot chocolate made with milk.
I think we can all agree, there's no shortage of delicious food pairings with milk. I've been a milk drinker since I was a kid – every morning I would have a bowl of the cereal of the week with milk and pretty much every night there was some sort of Entenmann's dessert with a glass of milk.
I truly believe that memories are made around the kitchen table, and I for one have a lot of fond memories that include a glass of milk (e.g. my very specific way of eating a piece of seven layer cake or Drake's Yodels).
So it was a no brainer for me to join the American Dairy Association North East in sharing their #MakeMilkMoments sweepstakes this holiday season. If there was ever a time to relive special moments from your own childhood and make new memories with your children, now is it.
As we prepare for the upcoming holidays, which will undoubtedly be celebrated in less conventional ways thanks to the COVID-19 pandemic, what better time is there to focus on simple, joyful moments that include nutritious and delicious food and drinks, including milk.
Milk Moments in My Family
There's no shortage of milk moments in my family, especially these days. Charlotte has a glass of milk alongside her waffle with peanut butter or frozen pancakes with honey pretty much every morning, and although dessert used to be limited to only a few nights a week, over the past 10 months it's become a nightly routine – always with a cup of milk.
And now that the temperatures are dropping, there's rarely a day that goes by when my girls don't ask for a mug of my microwave hot chocolate when they get home from school (keep reading for the recipe below!).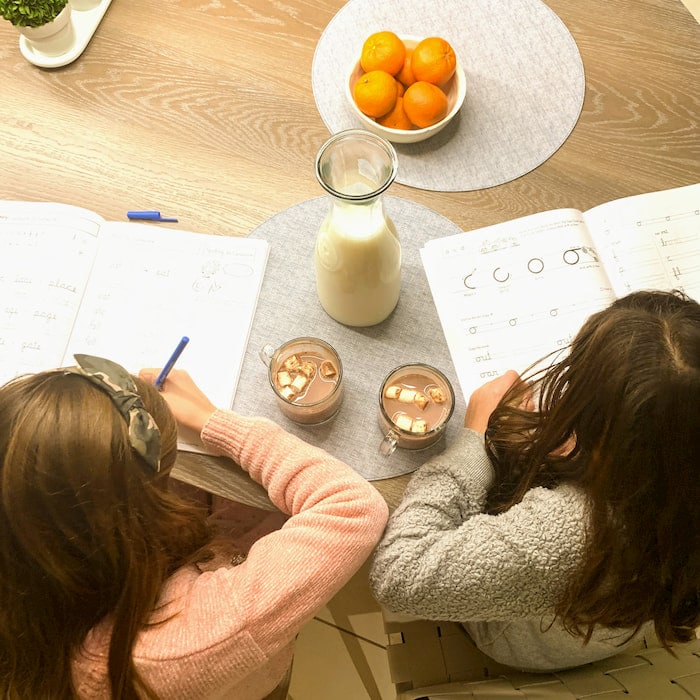 While I'm mindful of how much added sugar my girls are consuming, especially as these days they're having more treats than ever before, I feel good about their almost daily cup of hot cocoa because I make it with milk. That means in addition to satisfying a craving, my girls are getting a variety of health benefits that they would otherwise be missing if I made it with water or a non-dairy milk alternative.
Milk Does a Body Good
"Got Milk?" may be the campaign of the moment, but when I think of milk, I recall the campaign I heard when I was growing up – "Milk: It Does A Body Good." How accurate that campaign was to this day!
There's an abundance of scientific research proving the health benefits of real milk, including providing you and your kids with 9 essential nutrients and 8 grams of protein per 8-ounce cup. Three of those nutrients – calcium, vitamin D, and potassium – are essential nutrients that kids need to grow but are actually lacking in our diets, and hence referred to as nutrients of concern.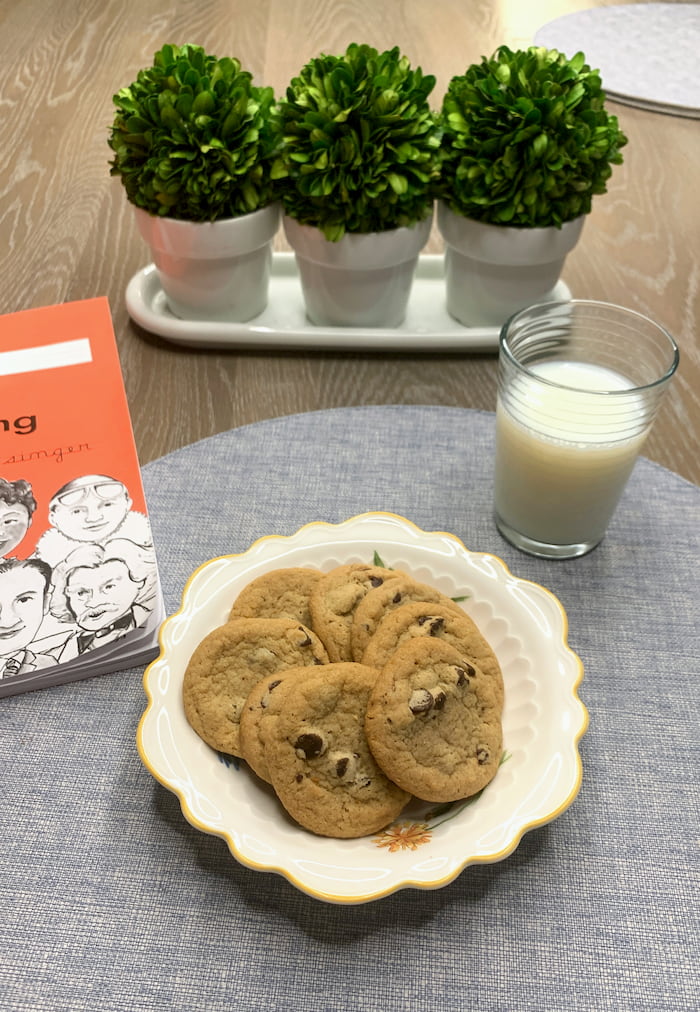 If milk isn't a staple in your refrigerator, consider adding it to ensure your children are meeting their nutrient needs. Kids ages 2–3 should have two servings and kids ages 3–4 should have 2.5 servings of milk and milk products each day.
Children ages 9 and up should get 3 servings per day. It can be challenging to meet those recommendations, especially if your kids aren't interested in drinking a glass of straight up milk, so think of other ways to include milk and milk products in your kitchen.
Cooking with Milk
Beyond the ideas I shared above for how we enjoy milk in my house, here are some other ways you can incorporate milk in your daily meal plan.
Enter the #MakeMilkMoments Sweepstakes
I'm pretty sure I'm not the only one who finds these milk-containing foods and recipes comforting and associated with positive memories and joyful moments. If you agree, then get out your camera or iPhone and start snapping pics of your family enjoying real milk moments!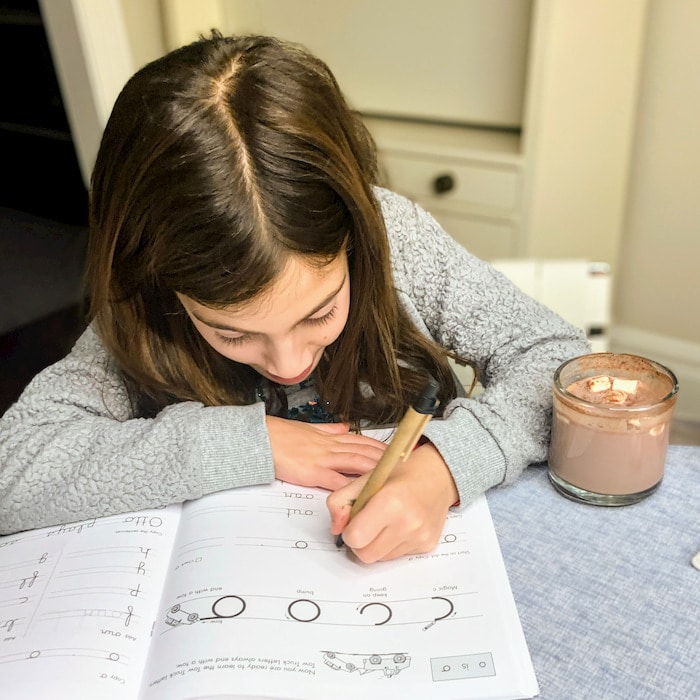 From now through January 3, 2021, you can enter the #MakeMilkMoments sweepstakes for a chance to win $500 plus a nostalgic gift basket filled with classic cereals, board games, an instant camera, and more!
Simply capture a photo or video (or multiple – you can enter as many times as you like) of your family enjoying a special moment with nutrient-rich milk and share it on Twitter or Instagram with the hashtag #MakeMilkMoments and tag @AmericanDairyNE.
The sweepstakes is open to residents of New York and Pennsylvania. For more details visit americandairy.com/makemilkmoments.
Microwave Hot Chocolate
Want to make your kids nutrient-rich hot chocolate on the regular? Try my easy peasy 3-ingredient microwave version. This is what I make my girls after school while they're doing their homework – sometimes with the vanilla, sometimes without. Sometimes with marshmallows, sometimes without. Make it your way with whatever flavor extracts and toppings you enjoy.
If you try my recipe for microwave hot chocolate don't forget to snap a pic and post on social – tag me @JLevinsonRD #JessicasRecipes. And if you make it between now and January 3rd you can enter it to the #MakeMilkMoments sweepstakes too!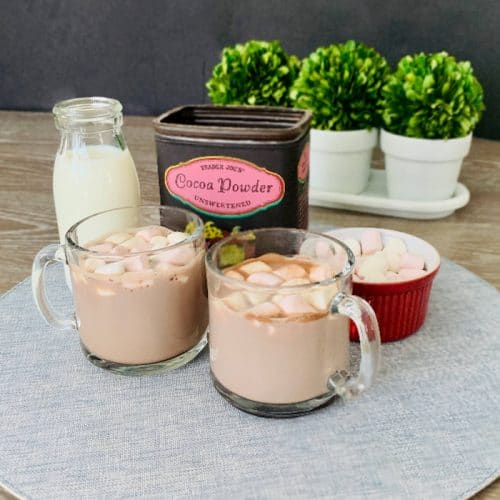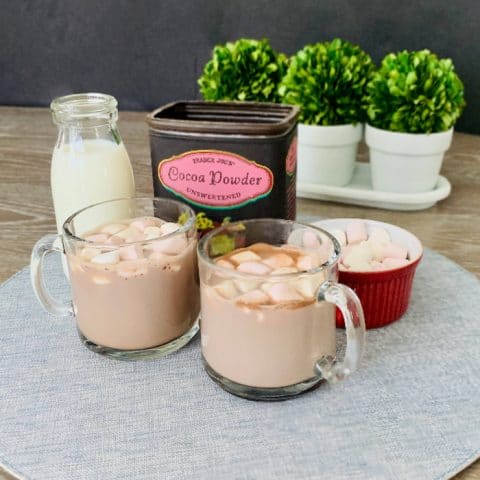 Easy 3-Ingredient Microwave Hot Chocolate
Whether my girls come in from playing in the snow or just want a warm cup of cocoa when they get home from school, this 3-ingredient microwave hot chocolate is my go-to recipe to whip up fast. Made with milk and unsweetened cocoa powder, this recipe is a good source of calcium and is lower in added sugar than most pre-mixed hot cocoa powders.
Vegetarian, Nut-Free, Gluten-Free, Kosher
Ingredients
3/4 cup milk
1 tablespoon unsweetened cocoa powder
2 teaspoons granulated sugar
1/2 teaspoon pure vanilla extract (optional)
Instructions
Pour milk into a microwave-safe mug and microwave for 2 minutes at 70% power.
Using a fork or small whisk, stir in the cocoa powder and sugar until dissolved. Microwave for another 1 minute at 70% power if it's not hot enough. Add vanilla extract if desired.
Notes
If you want to add marshmallows, I love the Dandies brand vegan marshmallows.
The nutrition information below is based on using nonfat (skim) milk. There are 8 grams of added sugar (the rest is natural milk sugar, aka lactose) and 232 mg calcium per serving.
Recommended Products
As an Amazon Associate and member of other affiliate programs, I earn from qualifying purchases.
Nutrition Information:
Yield:

1
Serving Size:

1 cup
Amount Per Serving:
Calories:

110
Total Fat:

1g
Saturated Fat:

0g
Trans Fat:

0g
Unsaturated Fat:

1g
Cholesterol:

4mg
Sodium:

96mg
Carbohydrates:

21g
Fiber:

2g
Sugar:

17g
Protein:

7g
Nutrition information was calculated by Nutritionix. It may not be 100% accurate.
What are your family's favorite milk moments? Do your kids beg for hot cocoa when it's cold out?
Share with me in the comments below or on Instagram @JLevinsonRD
Disclosure: This page contains affiliate links. If you purchase products through these links, your cost will be the same but I will receive a small commission to help with operating costs of this blog. As always, all thoughts and opinions are my own and I only recommend products I truly believe in.