Menu Plan Monday: July 25, 2016
July 25, 2016
Get grilling with this week's Menu Plan Monday! Plus Link Love you don't want to miss.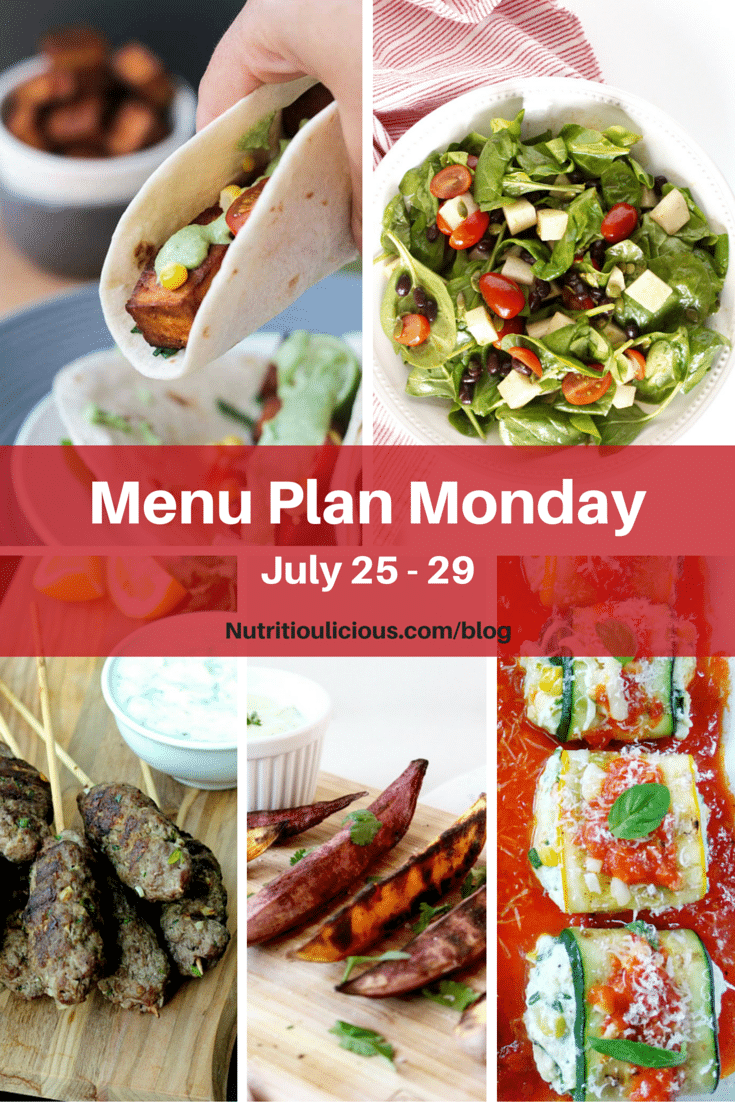 Hope everyone had a great weekend and stayed cool! It's been hot, hot, hot here in New York, so we spent a lot of time swimming and enjoying cooling foods. Speaking of which, did you catch my Watermelon & Lemon Mint Ricotta Stacks last week? These will certainly keep you cool and hydrated!
I made these stacks for the July Recipe ReDux and of course there were tons of amazing recipes shared for this month's theme. Some of them I included in this week's Link Love below, but to check them all out be sure to scroll to the end of the watermelon post.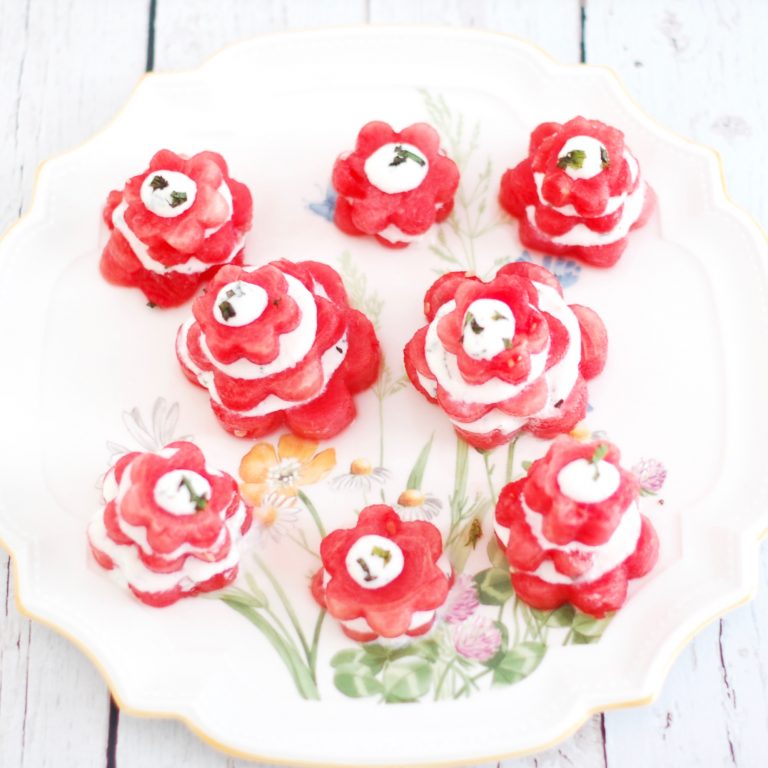 There are a bunch of other great recipes and articles below, so be sure to click through and read them. Then get inspired to cook at home this week with Menu Plan Monday!
Articles:
7 Tips for Feeding Tweens and Teens @ Real Mom Nutrition
⇒ It's almost time for kids to go back to school (I can't believe summer is half over!), which means parents everywhere need to get ready for the challenges of feeding kids during and after school hours. Who better to help than the Real Mom Nutritionist herself. Although my kids are only 4 1/2, I can still put to use Sally's great tips. I hope you can too!
Recipes:
Low Sugar Strawberry Jam @ Lively Table
⇒ I love homemade jams and chutneys and can't wait to try Kaleigh's recipe! She's a jam-ming expert!
Peach, Cherry, and Halloumi Salad @ Delish Knowledge
⇒ Have you tried halloumi cheese? It's so delicious grilled and added to salads like this one from Alex. You can also try it in my Mediterranean Style Egg & Cheese or my Peach Panzanella Salad!
Baked Tofu Tacos with Creamy Cilantro Sauce @ Veggie Inspired
⇒ I love that Jenn bakes her tofu like I do. And that creamy cilantro sauce? Yum! I was so excited by these that I'm making them this week!
Quinoa Porridge with Blueberry Compote @ Healthy Aperture
⇒ I've been meaning to make quinoa for breakfast for quite some time. I think this is the recipe to get going with!
Baked Zoodles Caprese @ Queen of My Kitchen
⇒ A new reason for me to get a spiralizer: Zoodles in frittata form!
Broccoli Pesto Dip @ Kroll's Korner
⇒ How gorgeous is the color of this dip?! Love having another use for broccoli. Plus if your kids aren't so into those little trees, they may like them in dip form!
Cucumber Bites with Sun Dried Tomato Spread @ Veggie Inspired
⇒ Another great recipe from Jenn! I love using cucumbers as a vessel for dips and other toppings like salmon or tuna tartare or these Gluten Free Salmon Cucumber Bites. Can't wait to try Jenn's sun-dried tomato spread!
Crinkle Cut Jicama Fries with Green Garlic Sauce @ Nutrition a la Natalie
⇒ Did you see my recently updated Spinach Salad with Jicama? If so, you know I love this Mexican root veggie, but I have never cooked it. Well, perfect timing to see Natalie's jicama fries. And that sauce looks just perfect for dipping!
Week of July 25, 2016
Monday: Baked Tofu Tacos with Creamy Cilantro Sauce and Spinach Salad with Jicama and Black Beans
Tuesday: Turkey and Mushroom Burger Blend (recipe testing for my friends Liz & Sara's book in progress!) with Grilled Sweet Potato Wedges with Avocado Cream Sauce
Wednesday: Zucchini Roll Ups with Ricotta and Summer Corn and side salad (rolled over from last week when I didn't get to make them)
Thursday: Takeout or leftovers
Friday: Lamb Kofta Kebabs (from the Natural Baby Food book; the same recipe as this one, just with lamb instead of beef) with Salsa Verde and Mediterranean-Spiced Zucchini and Carrot Sorghum
How have you been staying cool in the summer heat?
What's on your menu this week?