Menu Plan Monday: January 29, 2018
January 29, 2018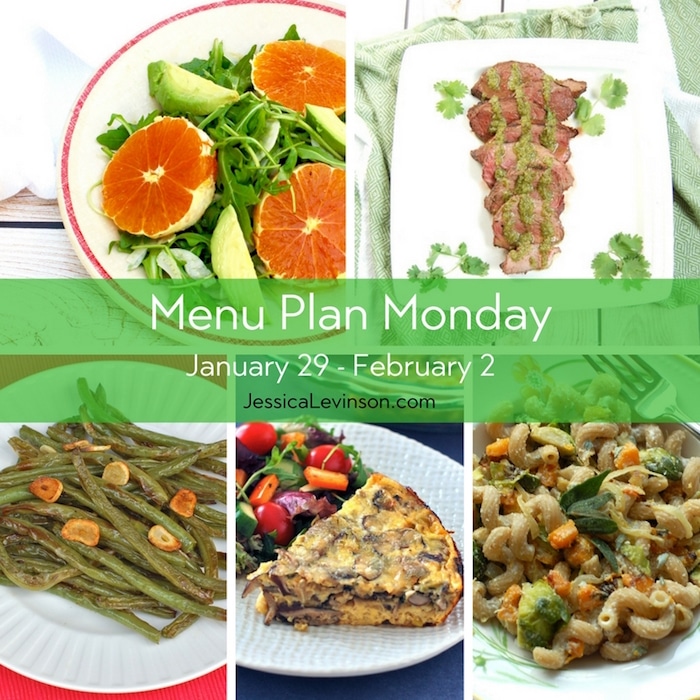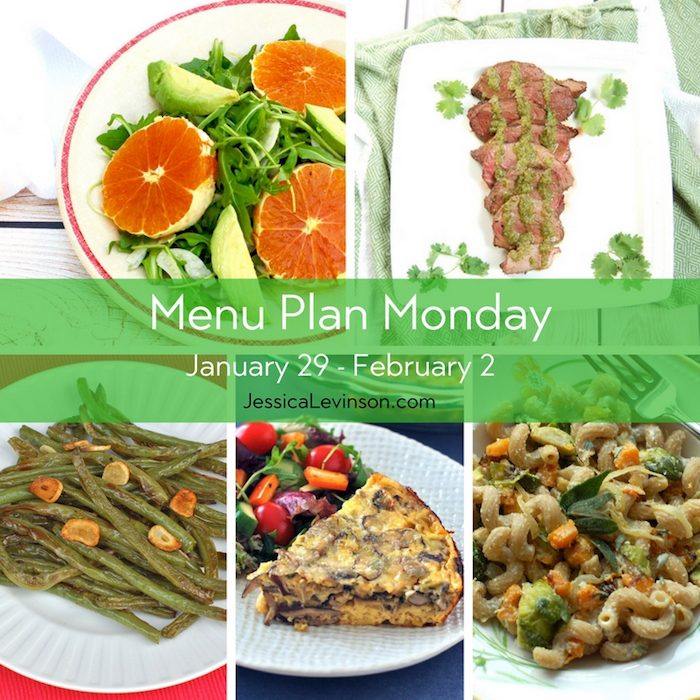 Latest Happenings:
A few months ago when I relaunched my site I let you know that I will be sharing more of an inside look into how I feed my kids and the challenges I face around the table. Well, in case you missed it, I did just that in my latest post 10 Tips to Get Kids to Eat Vegetables. My once "gourmet little foodies" have become a little more selective lately, especially when it comes to vegetable consumption.
Whether you are a parent who has dealt with this issue in the past, is currently struggling, or never went through it, I want to hear from you about your experience feeding kids veggies. And if you don't have kids, you may still find this post of interest as many people commented on Facebook, Instagram, and on the post itself regarding their husbands and boyfriends.
In other news, have you checked out my Media page recently? I've added a few new articles I have been quoted in lately, including one about dieting in kids, hacks to make packaged foods healthier, and why I don't recommend juicing. I hope you find these articles interesting and helpful for your day to day life.
Now, to this week's menu plan!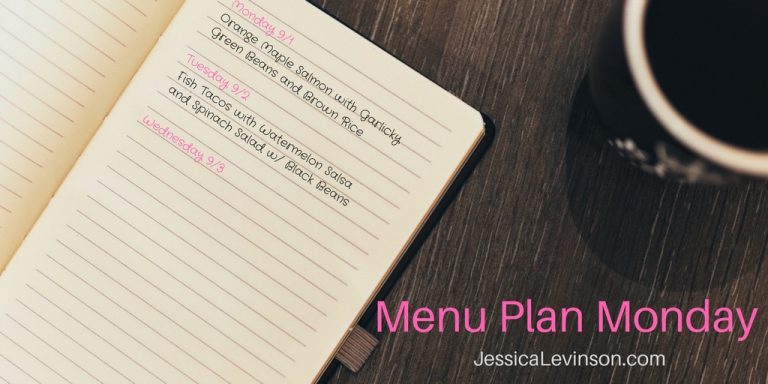 Menu Plan Monday: Week of January 29, 2018
Monday: 
Snack: Yogurt pouch and raw pumpkin seeds
Lunch: Salmon cilantro salad sandwich, cucumbers/tomatoes, olives, and grapes
Dinner: Roasted Butternut Squash and Brussels Sprout Pasta with Lemon-Sage Ricotta and Citrus Fennel Salad with Champagne-Lemon Vinaigrette
Tuesday: 
Snack: String cheese and clementine
Lunch: Hot lunch for the girls (on the menu: scrambled eggs, waffles, quinoa salad with butternut squash and dried cranberries – sounds good, but let's see what they eat!)
Dinner: Instant Pot Chicken and Yellow Rice and Roasted Garlicky Green Beans
Wednesday: 
Snack: Popcorn trail mix
Lunch: Beet and Goat Cheese Quinoa Salad, cucumbers/peppers/tomatoes, orange smiles
Dinner: Leftovers of IP Chicken and Yellow Rice
Thursday: 
Snack: Roasted edamame beans and grapes
Lunch: School lunch (on the menu: grilled cheese, autumn vegetables, and tomato basil soup)
Dinner: Baked Mushroom Leek Frittata and side salad
Friday: 
Snack: Apple and sunbutter
Lunch: Smoked salmon cucumber wrap, veggies, and strawberries
Dinner: Cilantro Lime Steak, Roasted Sweet Potato Salad, and Popcorn Cauliflower
What's on your menu plan this week?
Please share with me below or on social media!