5 Healthy Habits for Memorial Day Weekend
May 19, 2015
Celebrate the start of summer on the right foot with these 5 healthy habits for Memorial Day Weekend.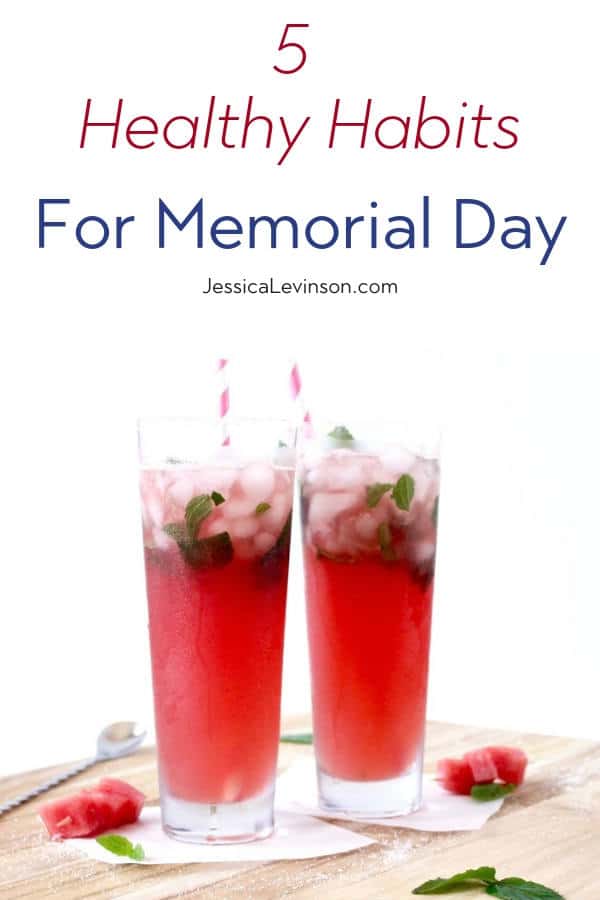 For most, Memorial Day marks the start of summer and with it the season of barbecues, picnics and festive gatherings with friends and family. If this brings chips and dip, burgers and hot dogs, and ice cold beer to mind, then you may be worried about the toll it could take on your body and dress size by summer's end. And you won't be alone. To start summer off on a healthy foot, here are some healthy habits for Memorial Day weekend to help you enjoy all that summer has to offer without wreaking havoc on your health:
Plan Ahead
Even if you're not a Type A planner like I am, you will recognize – and come to appreciate – the benefits of planning in advance. When it comes to nutrition, I recommend planning ahead for many things, making meal plans and grocery lists, and checking restaurant menus before you arrive at the table. And that's just for starters. There are numerous ways planning helps keep your diet in check, and summer gatherings are no different. Take a look at your calendar and plan no more than one barbecue, picnic or other food-related gathering per weekend. This way you can fully enjoy the event without fear of overdoing it two days in a row. If you must attend back-to-back parties, think through what you want to splurge on in each place. Say the host of Saturday's BBQ makes killer margaritas; make that your indulgence for the day and save dessert for the next day.
Make it a Potluck
Keep summer gatherings casual by getting everyone involved in the meal. If you're the host, this will reduce your time in the kitchen and leave you with more time to spend outdoors with your friends. And if you're a guest, bringing a dish you made yourself will ensure there's at least one menu item you know all about. This is helpful whether you're watching your calories or have food allergies. Just make sure you and your friends assign menu items so you don't end up with 5 bowls of pasta salad. For a balanced meal, be sure you have proteins, veggies, a few carb-based side dishes, and fruit with dessert covered!
Quench your Thirst Responsibly
That frozen margarita or bubbly soda may be the most refreshing thing on a hot summer day, but the calories can add up. It's important to stay hydrated throughout the day and water-rich fruits and vegetables like watermelon, cucumbers and bell peppers can help to hydrate you, as well as ice pops. Remember that all foods and drinks can have a place in your diet, even those sweetened with sugar and high fructose corn syrup (like a margarita or soda). The calories count just the same as calories from anything else you may want to indulge in. The key is to enjoy them in moderation.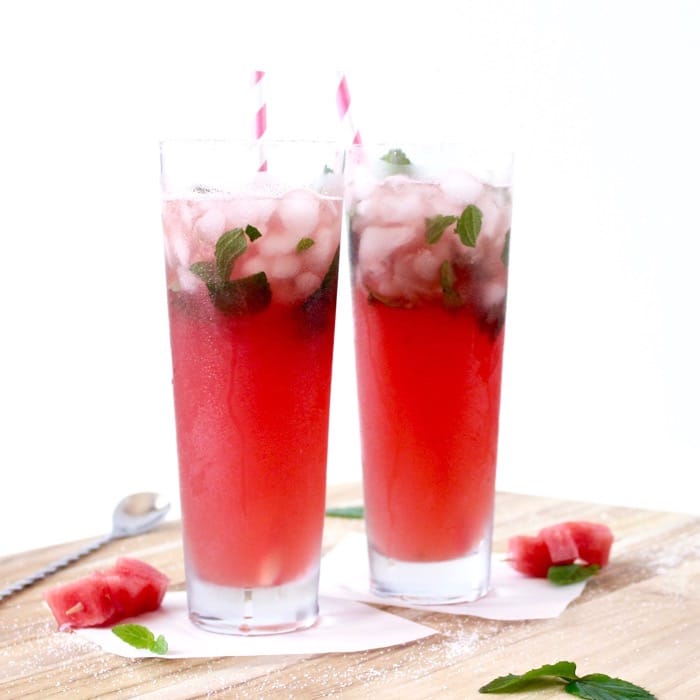 Don't Arrive on an Empty Stomach
It may seem counterintuitive to eat before you go to a party, but it's one of the best ways to avoid overeating and noshing on the most calorie-laden foods at the barbecue. Within 30 minutes of heading over to your friend's house, have a piece of fruit and a few nuts or some roasted chickpeas. A snack that combines protein and carbohydrates will be the most satiating and prevent you from going straight to the buffet when you arrive at the party. You can find more balanced snacks here.
Take a Break From the Food
It's finally nice outside, so don't just sit at the table eating mindlessly the whole afternoon! Throw around a baseball, push the kids on the swings, walk the dog around the block or swim some laps if you have access to a pool or lake. Balancing your calories in with calories out is a key part of maintaining a healthy weight.
To help you and your friends keep it lean this summer, be sure to check out my Healthy Memorial Day Recipe Roundup with over 40 recipes to choose from!
What's your top tip for staying healthy over holiday weekends?
Do you have a favorite Memorial Day BBQ recipe?
Share with me in the comments!