Quick and Easy Balanced Breakfasts
September 17, 2015
Celebrate Better Breakfast Month with quick and easy balanced breakfasts and reap the benefits of a morning meal!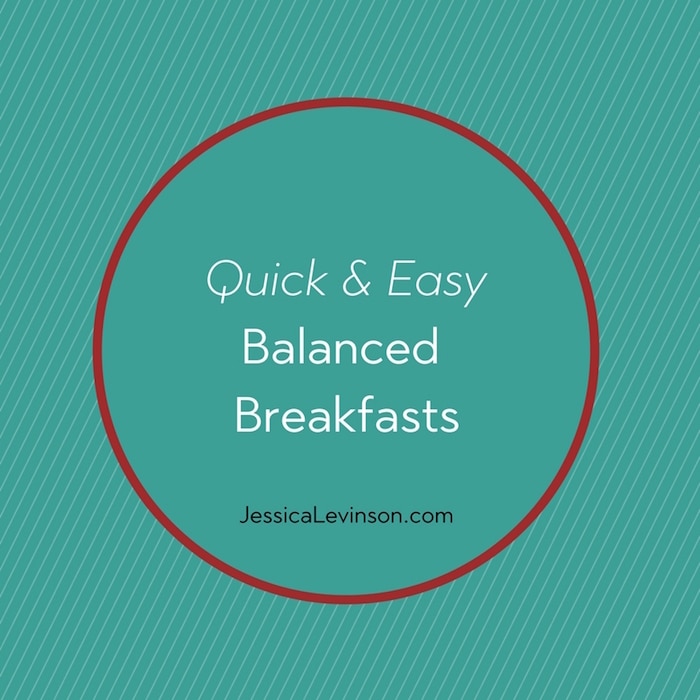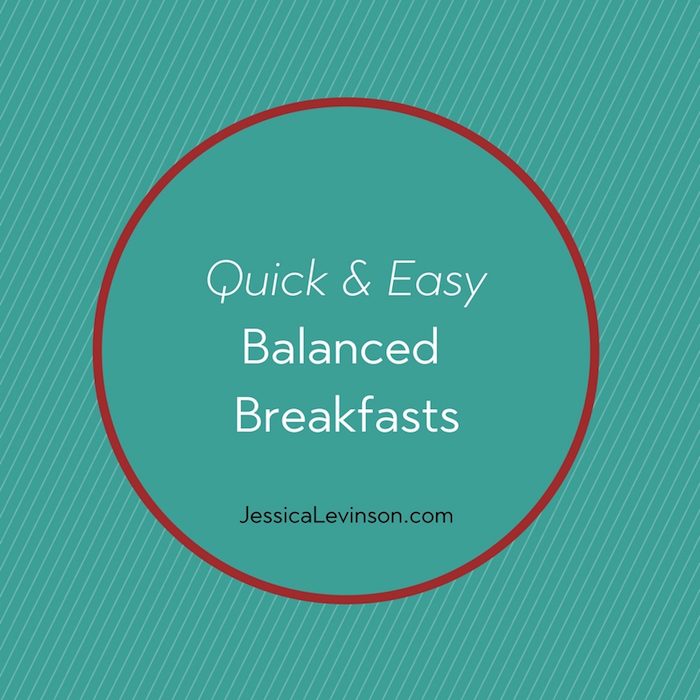 I have previously shared with you the benefits of breakfast and that the ideal breakfast combination includes whole grains, lean protein, nonfat or low-fat dairy, healthy fats, and fruit and/or vegetables. This all sounds great on paper (and looks great on the MyPlate graphic), but is it really feasible, especially when mornings are so rushed?
I'm happy to tell you that it is! Here are a handful of my family's favorite easy balanced breakfasts, some of which can even be made ahead of time!
Whole grain frozen waffle or toast topped with peanut butter, low-fat cottage cheese, or a slice of low-fat cheese + a side of fruit
Whole grain cereal + fruit + low-fat milk, kefir, or low-fat yogurt
Low-fat cottage cheese or yogurt topped with fruit and a small handful of whole grain cereal
Egg muffins or oatmeal cups, which can be made in advance, frozen, and defrosted in the morning + fruit
Quick oats cooked in the microwave with milk and topped with fruit (and maybe a teaspoon of peanut butter) or overnight oats (you'll find a ton of these on Pinterest)
The Whole Picture
Some people think cereal, flavored yogurts, and pancakes with syrup are not healthy morning breakfasts because of the sugar in these options. I disagree.
While plain yogurt is preferable, the benefits of eating any yogurt, even if flavored, outweigh not eating yogurt at all. The calcium, vitamin D, and protein you get from yogurt are especially good for kids and if the little bit of added sugar helps you or your kids eat breakfast, it's worth it. What I recommend, and what I do for my kids, is to mix plain yogurt with some of the fruit-flavored yogurts.
I've said many times before it's about the plate as a whole. When choosing cereal, look for one with at least 3 grams of fiber and less than 10 grams of sugar per serving and pair it with some source of protein. If your kids only like a high-sugar cereal, mix it with a high-fiber cereal to slowly introduce the healthier option. (Check out this post from my friend Sally at Real Mom Nutrition for more examples of going halfsies.)
If pancakes are on the breakfast menu, serve them with a side of low-fat yogurt or some peanut butter and go ahead and add that syrup if you'd like. Or make a batch of my Apple Peanut Butter Pancakes that already have the peanut butter mixed in! I also love these high protein pancakes from my friend Meme that are made with cottage cheese for the protein boost!
It's about balance and moderation. And keep in mind that the type of sweetener in these sweetened foods isn't as important as the amount used – all sweeteners (table sugar, maple syrup, high fructose corn syrup, etc.) are nutritionally equivalent and go through the body in a similar way.
So, what will you be eating for breakfast to celebrate Better Breakfast Month?