All About Healthy Snacking: Why It's Important, How to Do It, and Snack Ideas
July 31, 2009
Healthy snacking is an integral part of a healthy diet. Find out why it's important, how to do it, and get some healthy snack ideas to get started!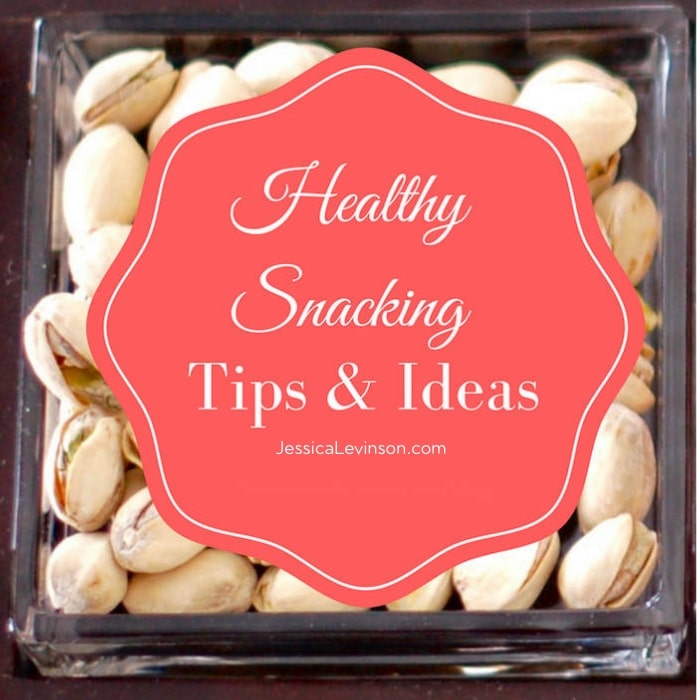 People are often surprised when I tell them that healthy snacking is a very important part of a balanced diet. They think if they snack they will take in extra calories and gain weight.
While that could be the case if your snacks are too high in calories or if you're snacking too often, healthy snacking certainly has its place and is an important bridge to get from one meal to the next. This is especially true between lunch and dinner, which tends to be the longest span between meals.
Why Healthy Snacking Is Important
Healthy snacking helps keep your blood sugar levels stable, keeps you satiated throughout the day, thereby reducing cravings for less healthy foods, and helps you avoid overeating at the next meal. If you wait too long between meals and don't snack in between, you will be ravenous by the time you sit down to lunch or dinner and eat more than you really need to be adequately satisfied. Of course you won't realize this until about 20 to 30 minutes after you're done eating, at which point you'll feel stuffed to the gills.
The key to healthy snacking is making sure you combine carbohydrates, protein, and fat to ensure your blood sugar levels don't spike and crash.
If you eat carbohydrates like fruit or crackers by themselves, your body will quickly break down the carbs to sugar, which will make your blood sugar rise, give you a short-lived burst of energy, followed by a dip in blood sugar, which will leave you lethargic and hungry again.
Pairing carbs with a source of protein and/or fat (or a food that has both), like nuts, cheese, or sliced turkey, will help slow the breakdown of carbs, which in turn will lead to a slower, steadier rise and fall in blood sugar.
The end result: you have more energy, and remain fuller for longer.
Healthy Snacking Tips
Of course choosing the right snack and making sure your snack doesn't turn into a meal is easier said than done, so here are some tips:
Portion it out. Don't eat straight from a bag or box. Put a portion on a plate or in a bowl and put the rest of the package away so you're not tempted to go back for more.
Get rid of distractions. Instead of standing at the kitchen counter mindlessly eating while you're reading the newspaper, sit down and focus only on your food — you'll register what you're eating more than if your mind is elsewhere.
Differentiate between snacks and treats. A midday snack is something that will give you energy and provide you with nutrients, like fruit and nuts. A treat is something more indulgent that you wouldn't necessarily have on a daily basis, like a piece of birthday cake or a cookie.
Choose wisely. Snacks are not meant to replace meals, so you need to be mindful of how much you're having. For the most part your snacks should range from 150-200 calories, depending on your calorie needs for the day.
Healthy Snack Ideas
Apple slices with peanut butter
Whole grain crackers with string cheese or a slice of cheese
Baby carrots, bell pepper slices, or cucumber sticks dipped in hummus
Part-skim string cheese with a piece of fruit
Trail mix (any combo of nuts, seeds, popcorn, and/or dried fruit)
Greek yogurt with berries
Pear with a handful of almonds or pistachios
Plain popcorn (like Skinny Pop or Angie's Sea Salt Boomchickapop) topped with seasoning of choice – I like grated parmesan or nutritional yeast and a mix of herbs and spices
Roasted chickpeas with a piece of fruit
Cottage cheese fruit parfait
Smoothie made with fruit and low-fat kefir or yogurt
For more ideas to help you get in the healthy snacking habit, check out my 5 Snacks for a Balanced Break or my friend Sara's 20 Snacks Around 200 Calories.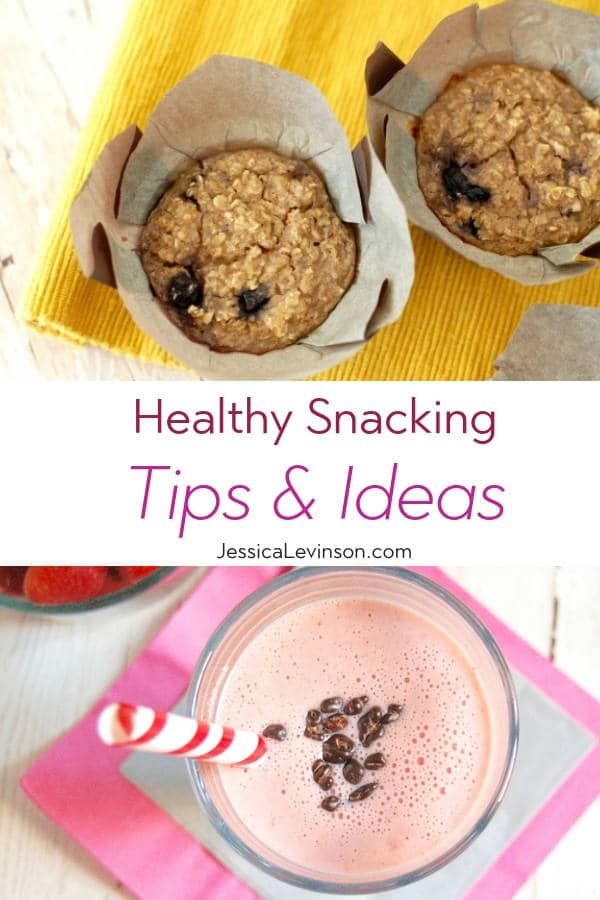 Are you a snacker?
What's your favorite healthy snack to get through the day?
Share with me in the comments below!
This post was updated January 2019