Quick & Easy Parmesan Crisps
January 25, 2019
Impress your guests with these gourmet-looking Quick and Easy Parmesan crisps, perfect for your next cocktail party!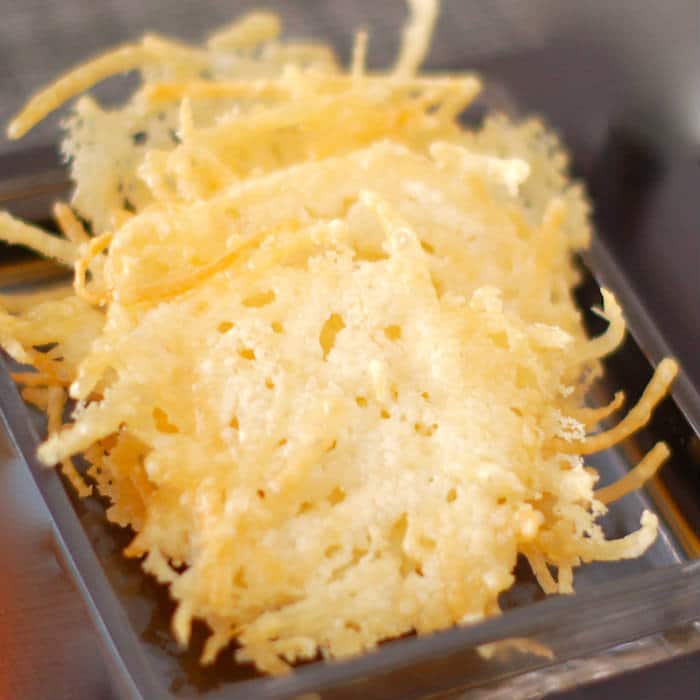 Some things seem more difficult than they are.
Parmesan crisps are one of them.
In the past, when I have seen these crisps out at restaurants I have thought, "these are so delicious and pretty, but they're probably hard to make. And I would probably need some special cooking equipment to make them at home."
I was wrong.
As part of the in-shell pistachio Recipe ReDux contest, I knew I wanted to use some Parmesan cheese to go with my in-shell pistachios and Rosemary Garlic Roasted Tomatoes. It was time to face the daunting challenge of making these crisps for myself once and for all. I did a little research first to see the basic process of making them and set off to the kitchen to experiment. To my surprise, these crisps were one of the easiest fancy-looking recipes I have ever made. No joke!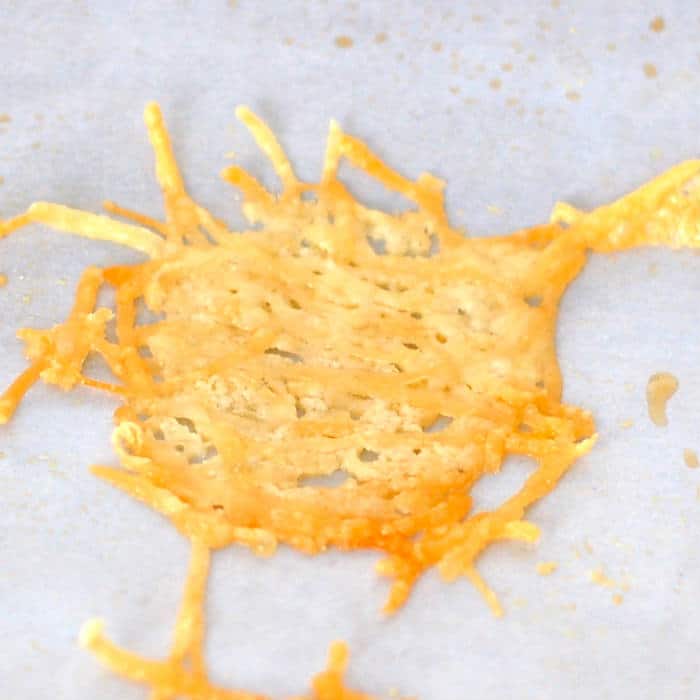 They require only two simple ingredients you may even have on hand already, and take 15 minutes max from start to finish to make. Next time I may add some different herbs and spices for a new flavor twist. The possibilities are endless!
Next time you are looking for a sophisticated hors d'oeuvres to pair with drinks or cocktails, or a crispy accompaniment to a hearty soup or salad you have to make these Quick and Easy Parmesan Crisps! They also make a great appetizer for your game day spread, instead of the usual potato chips. Heck, even if you just want to treat yourself to a decadent, salty and crunchy mid-day snack, you should make them. They are really that easy!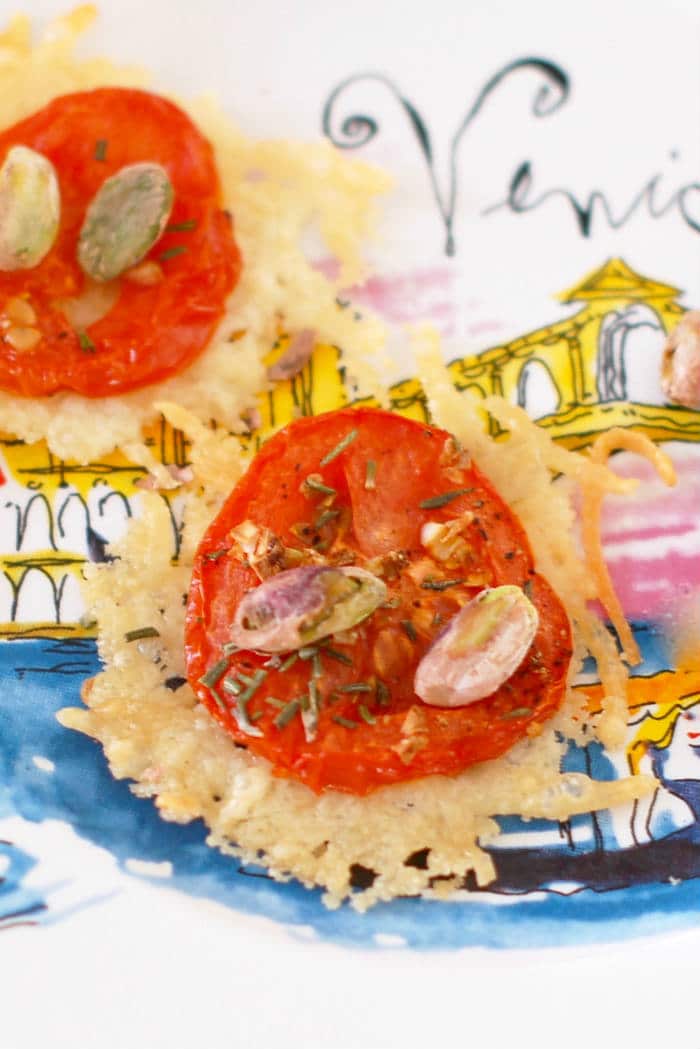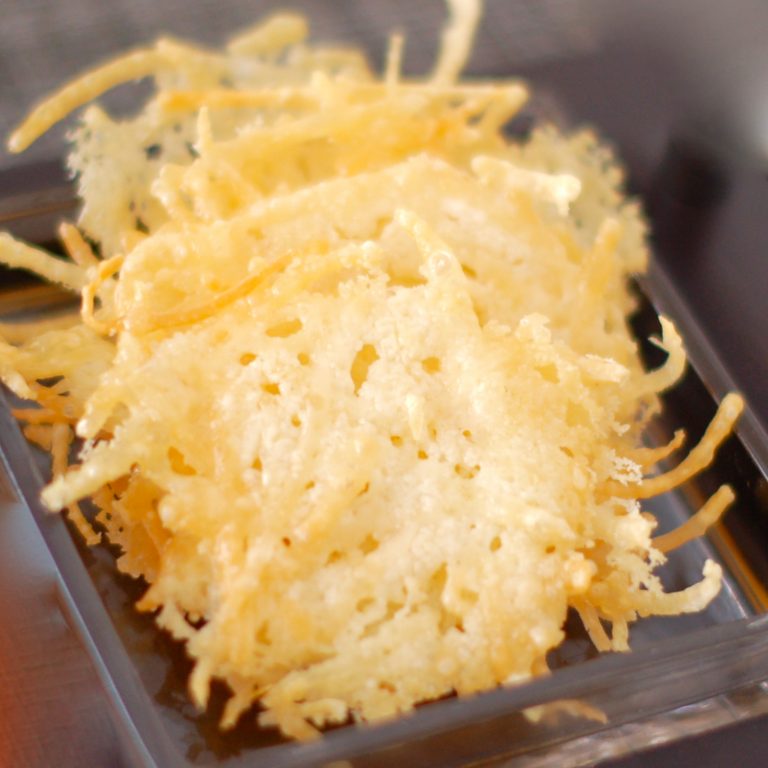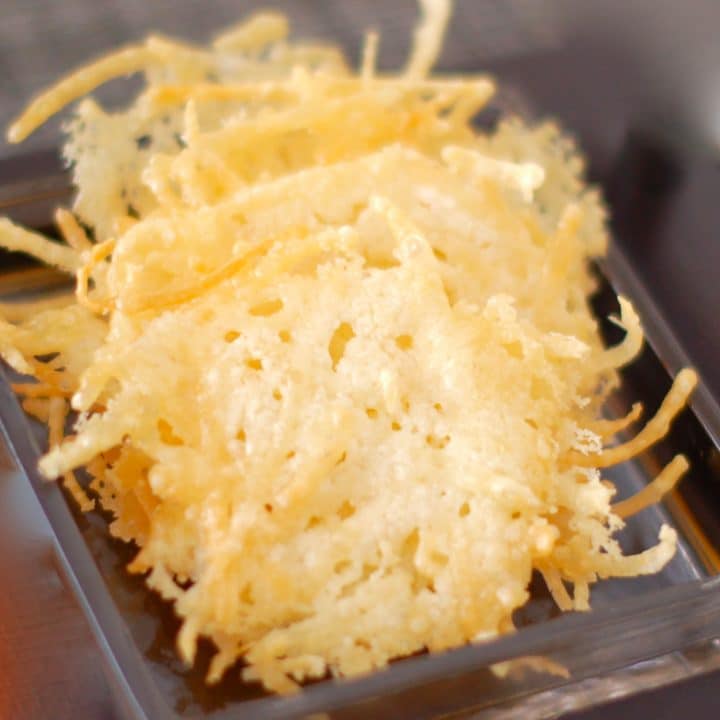 Parmesan Crisps
These quick and easy parmesan crisps make for a sophisticated hors d'oeuvres at a cocktail party or a delicious accompaniment to a soup or salad. With only two ingredients and less than 15 minutes from start to finish, there's no reason not to make these for your next gathering!
Ingredients
1/4 cup finely grated Parmesan cheese
1/2 cup shredded parmesan cheese
Instructions
Preheat oven to 400 F. Line a baking sheet with parchment paper or a silicone baking mat.
In a small mixing bowl, toss the finely grated and shredded cheeses together.
Using a tablespoon, mound heaping tablespoons of cheese about 2 inches apart and use the back of the spoon to lightly press down on the cheese. Bake for 5 to 10 minutes, depending on how golden brown and crisp you want them.
Remove from oven and let cool briefly before transferring to serving platter or airtight container to store for future use.
Notes
When eaten immediately, the crisps are crispier, whereas once they sit a bit they will be chewier. Either way they will be delicious!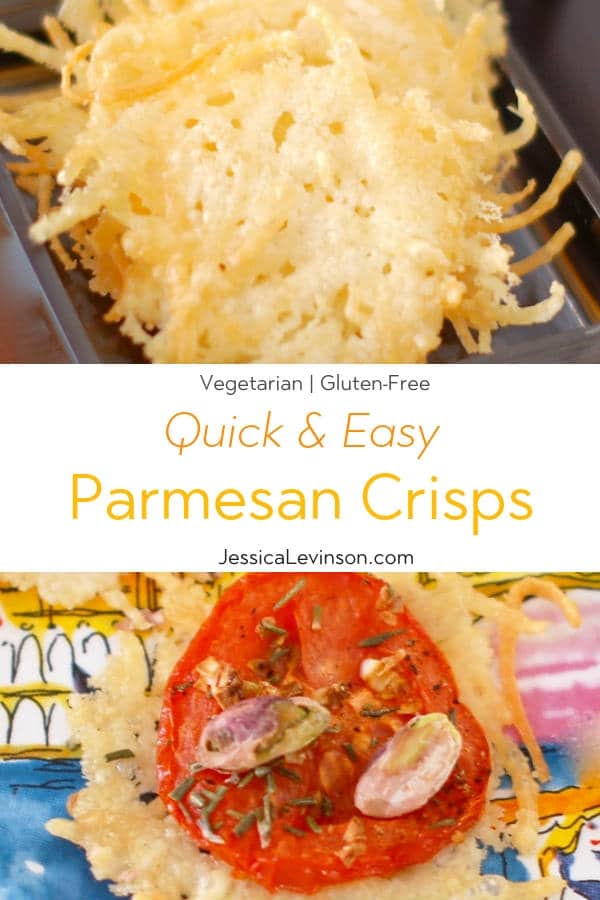 Is there a dish you have wanted to make but think it's too challenging?
Have you ever made these Parmesan Crisps?
Share with me in the comments below!