Cranberry Cider Cocktail Recipes: Cran-Toddy & Cranberry Cider Cooler
February 22, 2014
Warm up with a Cran-Toddy or stay refreshed with a Cranberry Cider Cooler – two cranberry cider cocktail recipes to enjoy all winter long!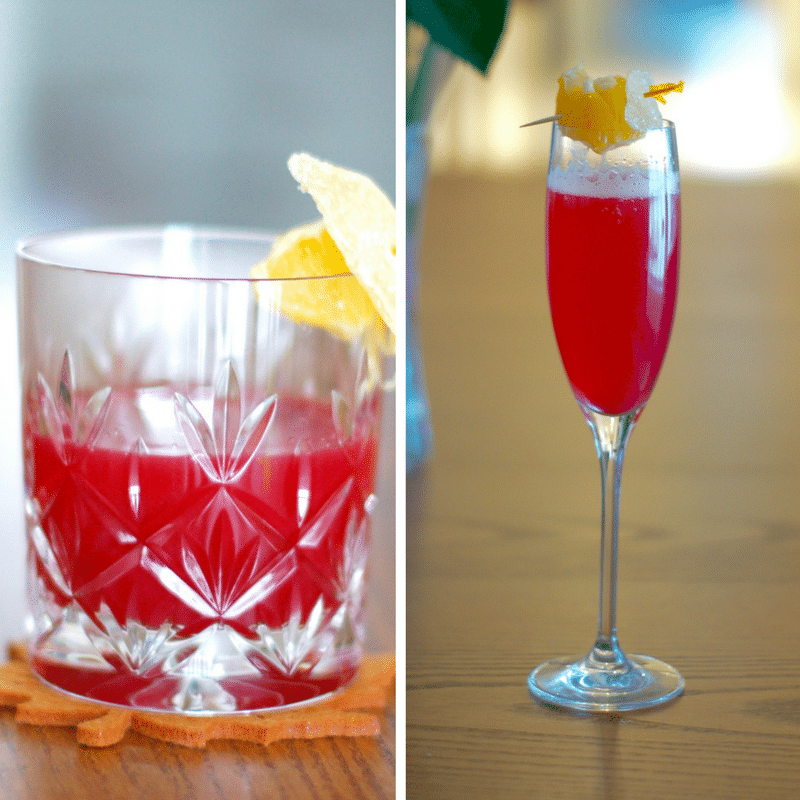 Cocktails are trending and the folks at The Recipe ReDux know it! Which is why this month's ReDux theme is:
Beverages Are Hot!
That which is served in a mug, glass, or stein is becoming just as interesting as what's on the plate. New cocktail-only blogs are emerging. Pinners are cooking with their Keurig K-cups. Hot beverages have gone way beyond hot cocoa. Beverages are in! Whether you're serving something hot or cool, kid-friendly or happy hour worthy, show us your healthier drink.
Over the summer, my husband and I had a lot of fun making different cocktails and mocktails, like this Blueberry Basil Cooler, Mint Mojito, and – my fave brunch drink – Strawberry-Rhubarb Mimosa. So when I saw this month's Recipe ReDux theme, I was excited to test some new beverage recipes.
I had cranberries in the freezer and apple cider in the fridge, so I decided to try my hand at some cranberry cider cocktail recipes. Since it's been so cold around here (who else is done with winter?!), I wanted to make something warm, but I also know not everyone loves a hot toddy so I wanted the base of the drink to work for a cold refreshing cocktail as well.
What I ended up with was a mixture that combined with bourbon makes a warming hot toddy, perfect for warming up after hours outside shoveling snow or building a snowman with the kids, and when paired with seltzer or sparkling wine is a refreshing drink for a warmer day.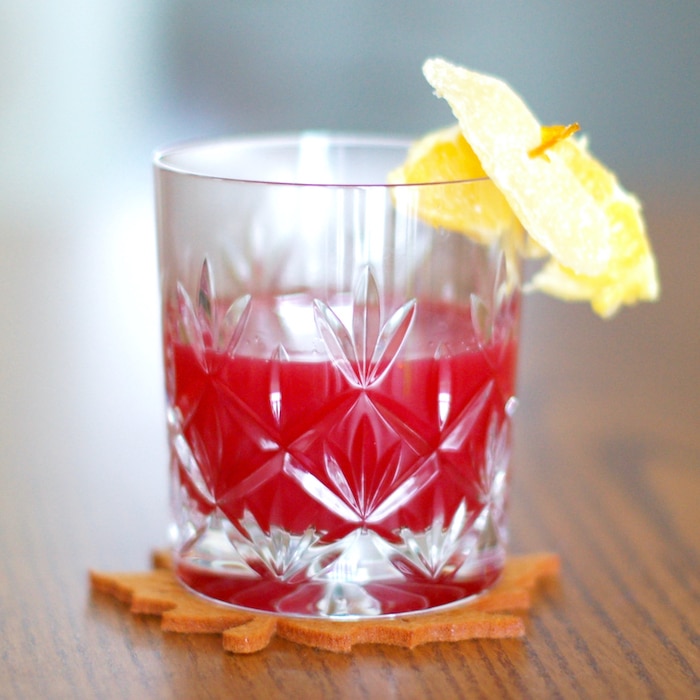 Ingredients & Preparation
The base of these cranberry cider cocktail recipes is made by simmering apple cider, fresh or frozen cranberries, ginger, whole allspice, and the peel of an orange until an aromatic liquid is formed. The cranberries will burst, which is what accounts for the gorgeous red color of these drinks. You want to keep the base a clear liquid though, so when you strain the ingredients don't press on the cranberries to get all the pulp out the way you would when making cranberry sauce.
Once you have your base, you can make your Cran-Toddy by combining the cranberry cider mixture with bourbon (or serve it without the alcohol for a warming drink you and the kids can all enjoy). To make a Cranberry Cider Cooler, cool the cranberry cider mixture and top it with Prosecco, Champagne, or seltzer for a mocktail.
I originally made this recipe with crystallized ginger I had in my pantry, but you can easily make it with fresh ginger as well. You shouldn't need to add any additional sugar or simple syrup to the base of these cranberry cider cocktail recipes since the apple cider is very sweet.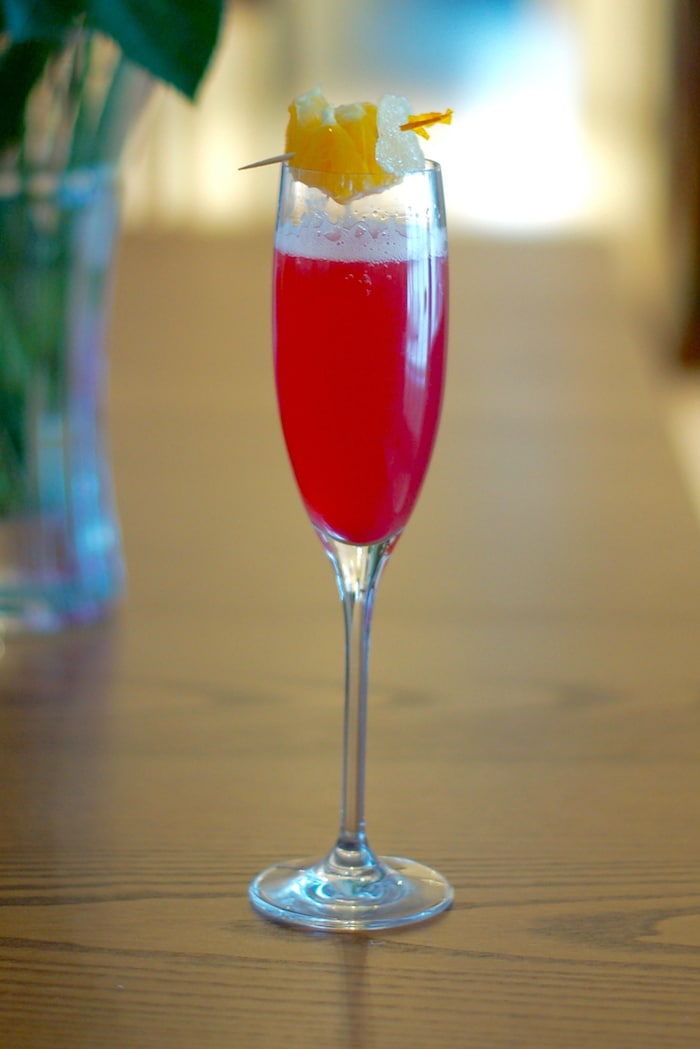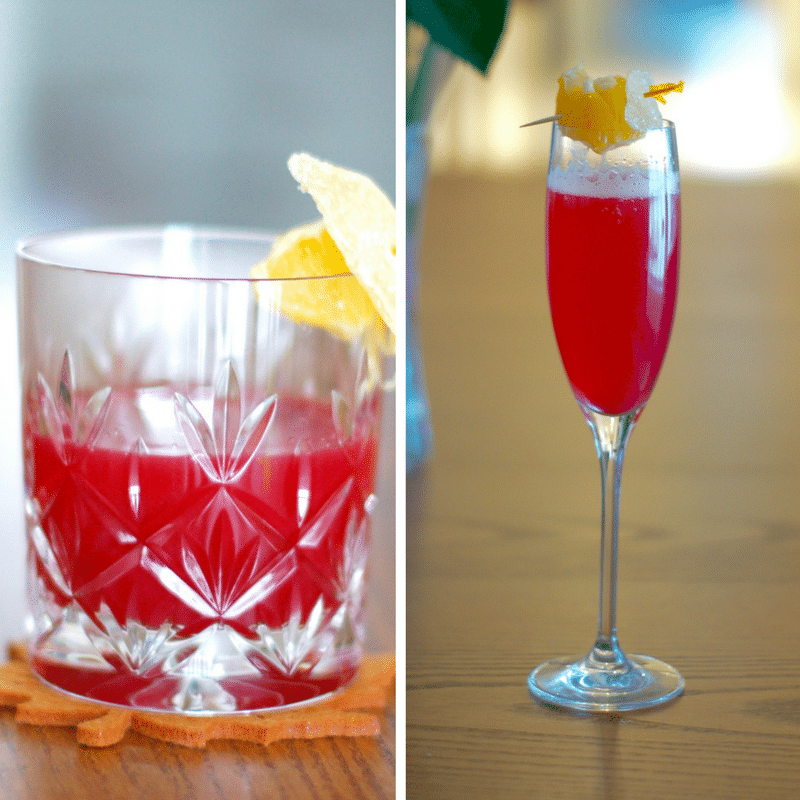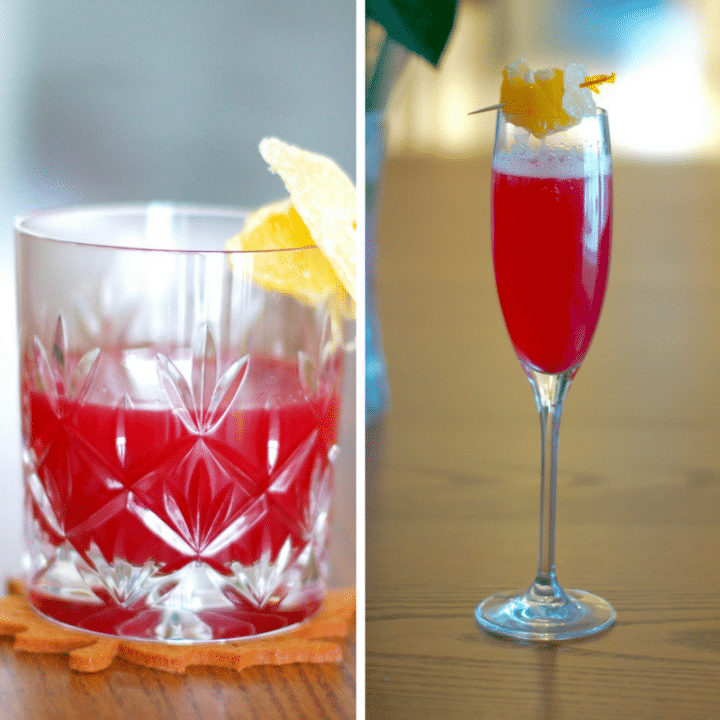 Cran-Toddy & Cranberry Cider Cooler
Sweet cider simmered with tart cranberries, biting ginger, and aromatic allspice makes a delicious base for two cranberry cider cocktail recipes - a Cran-Toddy and Cranberry Cider Cooler.
Ingredients
2 cups apple cider
1/2 cup cranberries, (fresh or frozen)
1/2 tablespoon chopped crystallized ginger
5 whole allspice
Peel from 1 orange
For a Cran-Toddy:
1 - 1 1/2 ounces Bourbon
Orange slices and crystallized ginger for garnish
For a Cranberry Cider Cooler:
4 ounces seltzer, prosecco, or champagne
Orange slices and crystallized ginger for garnish
Instructions
Combine cider, cranberries, ginger, allspice, and orange peel in a large saucepan and bring to a boil. Reduce heat and simmer uncovered for 20 minutes. Strain cranberry cider mixture.
For a Cran-Toddy: Add bourbon to cranberry cider mixture and serve garnished with orange slices and crystallized ginger.
For a Cranberry Cider Cooler: Pour 2 tablespoons of cranberry cider mixture into the bottom of a champagne glass and top with 4 ounces of either seltzer, Prosecco, or Champagne.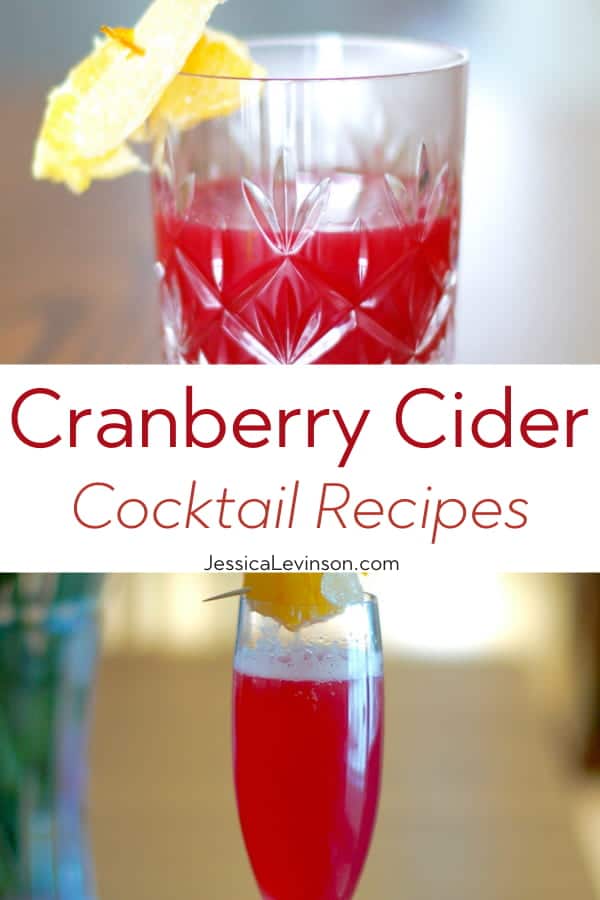 What's your beverage of choice?
Would you go for the Cran-Toddy or Cranberry Cider Cooler?
Share with me in the comments below!