Chocolate Peanut Butter Truffles
February 22, 2015
Rich & creamy Chocolate Peanut Butter Truffles are a decadent treat made healthier with Greek yogurt, maple syrup, natural peanut butter, & dark chocolate.
Chocolate and peanut butter are a classic combo, but it wasn't until I was an adult that I really appreciated their charisma. Once I did, I couldn't get enough.
Reese's Pieces and Peanut Butter Cups are well known, but throughout my fine dining experiences I have seen numerous chocolate and peanut butter concoctions that have made my mouth water. So when I saw the theme for this month's Recipe ReDux, I knew what route I was going to take.
Does your chocolate need a friend? What's your favorite chocolate match? Be it traditional peanut butter or something more exotic like cayenne + chocolate. Show us your favorite healthy chocolate combo recipe.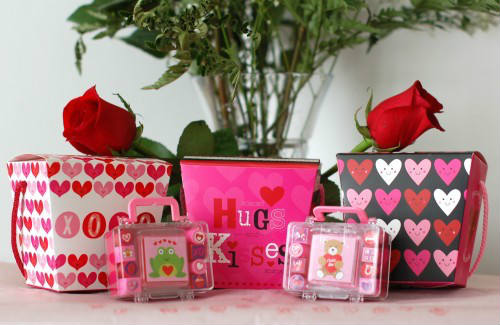 Valentine's Day may be over, but that doesn't mean the end of chocolate indulgence. Certainly not for me. And I hope not for you either. Trust me – you will not want to pass up this decadent treat.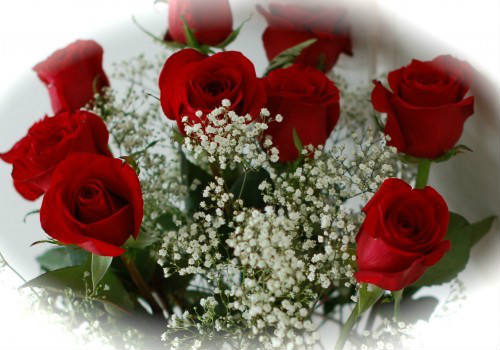 Ingredients & Preparation
While it's more delicious than nutritious, these Chocolate Peanut Butter Truffles are still a better-for-you option than many of the truffles you'll find in chocolate stores.
These truffles are a good source of protein, with 5 grams per truffle, and lower in sugar, saturated fat, and sodium than traditional truffles.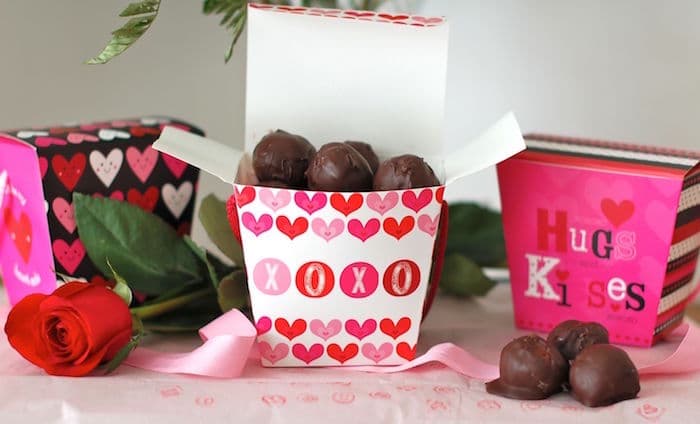 These healthier yet decadent truffles are relatively easy and quick to make, requiring only 30 minutes of hands-on time. The peanut butter "dough" does need about 30 minutes to rest in the refrigerator, so make sure you take that time into consideration before making them.
Made with nonfat Greek yogurt, a touch of maple syrup, natural peanut butter, and dark chocolate, these truffles are rich enough to satisfy you with just a few bites. Trust me when I say you'll want to indulge in these even past Valentine's Day!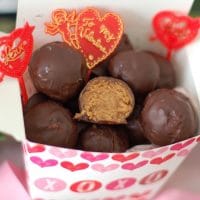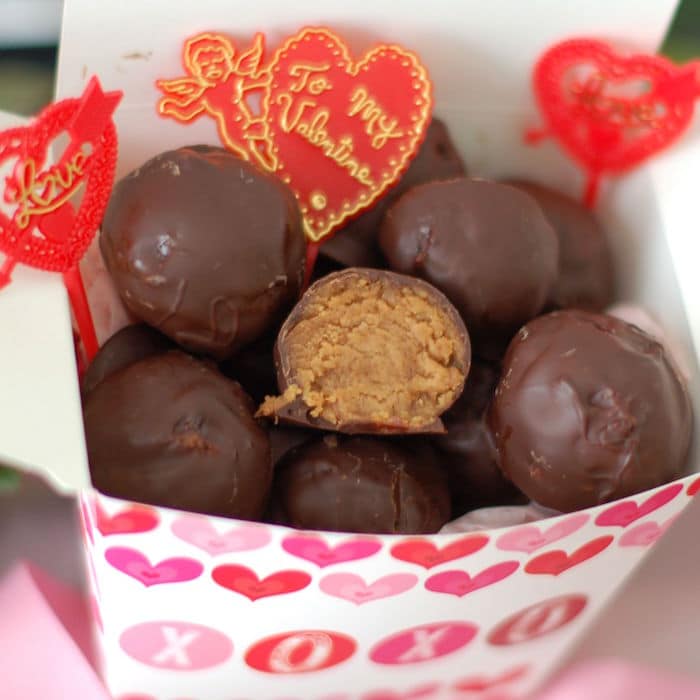 Chocolate Peanut Butter Truffles
These rich and creamy chocolate peanut butter truffles are made with natural peanut butter, nonfat Greek yogurt, maple syrup, and dark chocolate. A decadent treat that will satisfy any sweet tooth, whether you have a special occasion to celebrate or not!
Ingredients
1

cup

Natural creamy peanut butter

(unsalted preferred)

1/2

cup

Nonfat plain Greek yogurt

1

teaspoon

Unsweetened cocoa powder

2

tablespoons

Maple syrup

Pinch

Kosher salt

1

cup

Dark chocolate chips

1/2

teaspoon

Coconut oil
Instructions
In a bowl, combine the peanut butter, yogurt, cocoa powder, maple syrup, and salt. Use your hands to form into a dough. Refrigerate for at least 30 minutes.

Line a baking sheet with parchment paper and set aside.

Combine chocolate chips and coconut oil in a medium bowl and microwave in 30 second intervals, mixing in between, for about 1 minute. Then reduce cooking time to 15 second intervals for another 45 seconds until chocolate is fully melted (total melting time, about 1 minute 45 seconds).

While the chocolate is melting, use a 1 tablespoon measuring spoon to scoop the peanut butter dough and roll into balls.

Dunk peanut butter balls into the melted chocolate one at a time and shake off excess chocolate. Place on lined baking sheet. When all the peanut butter balls are coated, place baking sheet in refrigerator for at least 20 minutes until chocolate is hardened. Store in fridge or freezer.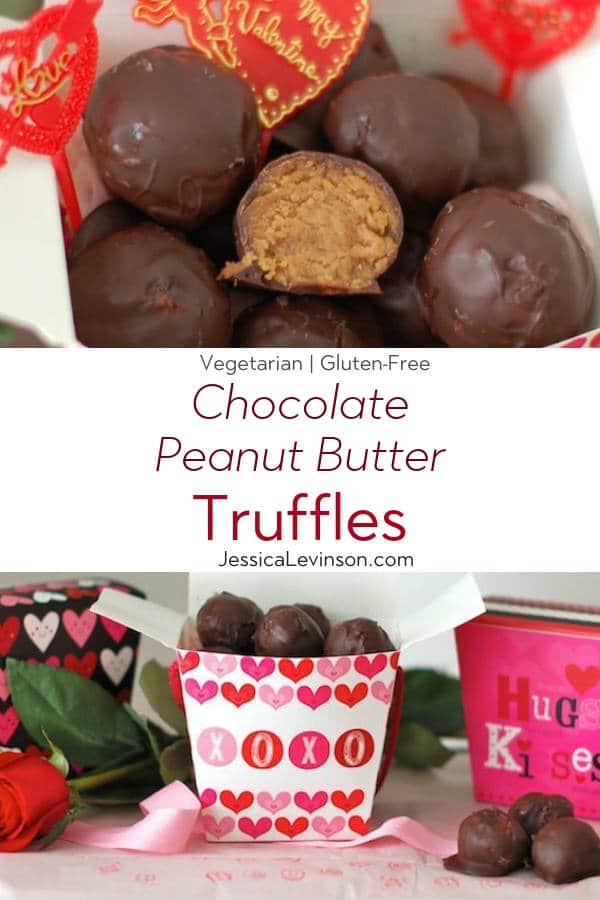 What's your favorite chocolate combination?
Share with me in the comments below!