Red Cabbage Blueberry Salad
July 31, 2015
This colorful red cabbage blueberry salad is quick and easy to make, pretty to look at, and filled with health-enhancing nutrients. Enjoy it at your next summer social gathering!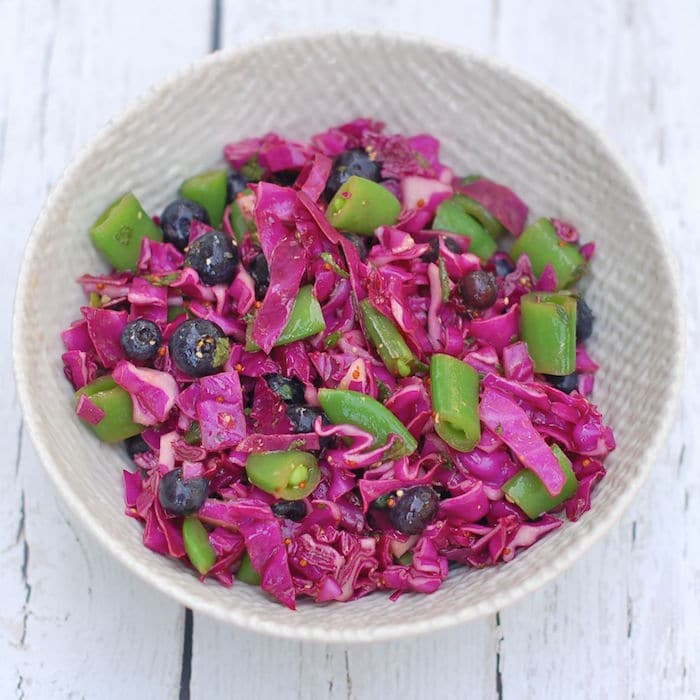 I have a really simple recipe for you today and it's an excellent way to ensure you're eating vegetables and fruit. Plus it's full of antioxidants – those awesome free-radical fighting molecules that have been shown to protect you from numerous diseases, including cancer, heart disease, and Alzheimer's.
The other thing that I love about this red cabbage blueberry salad is that you can put it together in under ten minutes, and it's the perfect side dish to make when you have half a red cabbage in your fridge, as often happens to me when I buy red cabbage for one recipe. Plus it's super colorful and pretty, and since we eat with our eyes, well…need I explain more?! Let's get to it!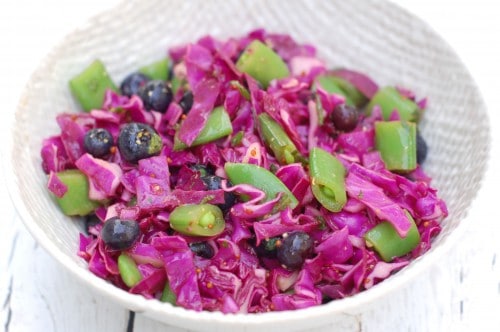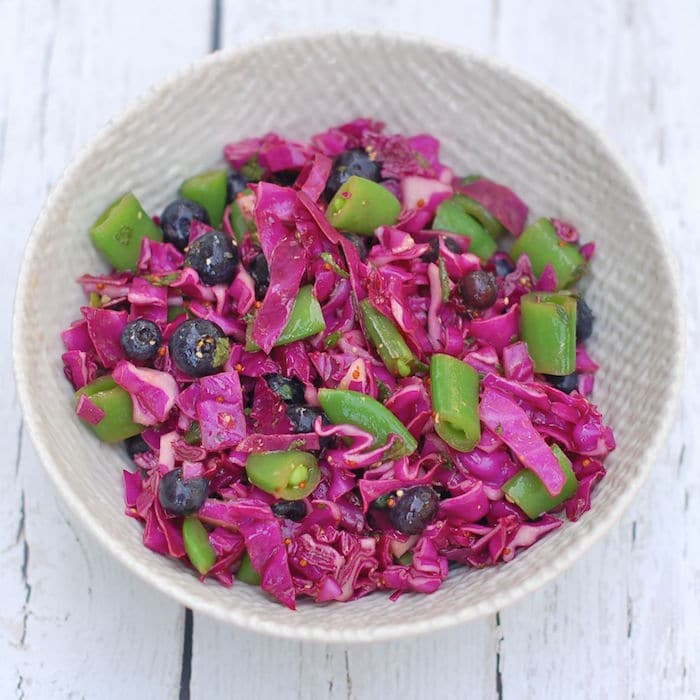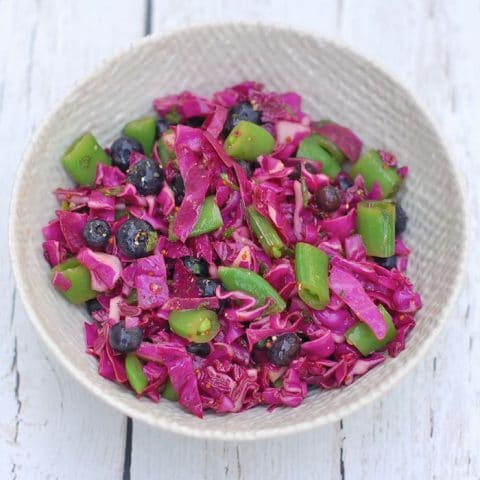 Red Cabbage Blueberry Salad
This colorful salad is filled with health-enhancing antioxidants from red cabbage, snap peas, and blueberries. The perfect quick and easy side dish for a weeknight meal or your weekend barbecue!
Ingredients
3 cups chopped red cabbage
1 cup blanched snap peas,, cut in half or thirds (depending how big they are)*
3/4 cup blueberries
1/4 cup lemon juice
1 1/2 teaspoons Dijon mustard
1/4 cup olive oil
2 tablespoons chopped mint
1/4 teaspoon kosher salt
Instructions
In a large salad bowl, combine cabbage, snap peas, and blueberries.
In a small mason jar (or bowl), whisk together lemon juice, mustard, olive oil, and mint. Coat salad with dressing, sprinkle with salt, and toss well so everything is nicely coated.
Notes
If you're not familiar with the blanching cooking technique, review this post prior to making the salad.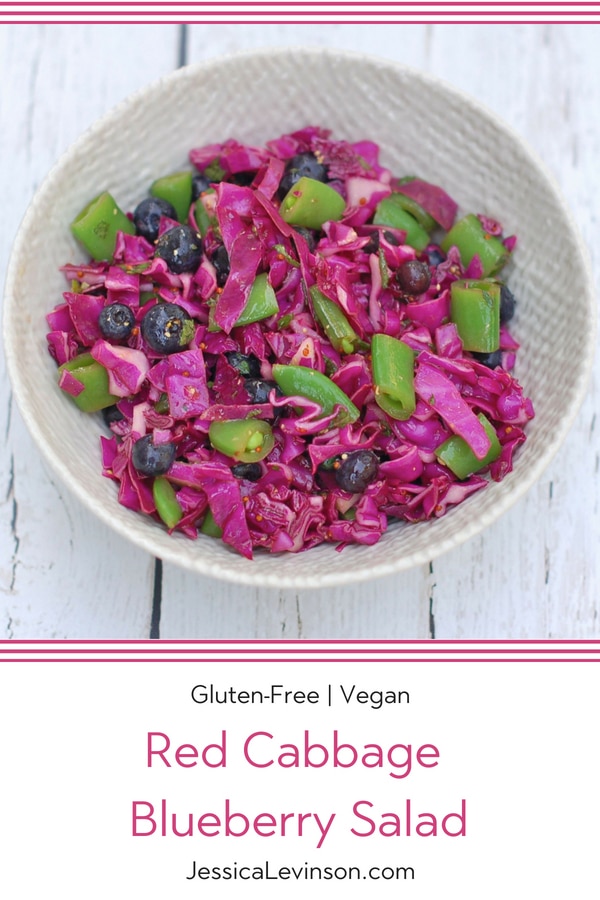 What do you make with a leftover head of cabbage?
Share with me in the comments below!