Mixed Berry Yogurt Smoothie
May 8, 2015
Packed with nutrition and flavor, this creamy mixed berry yogurt smoothie is perfect for the morning or a refreshing afternoon snack.
I am a paid consultant with Meta and was compensated for this post. Opinions are my own.
Smoothies have been a hit across social media platforms for quite a while now, but so far I haven't joined the trend. I'm all for healthier versions of the classic milkshake, but I've never been one to drink my meals. What can I say – there's just something about chewing my food that I like! The various textures, the pops of flavor you get when you bite into different parts of a dish, and the satiation from eating rather than drinking are all part of why I haven't been big on smoothies. It doesn't help that the majority of smoothie recipes I come across contain bananas. Have I mentioned that's the one fruit I don't like?!
Over the past few weeks, I have begun to recognize why smoothies are so popular for many. They're relatively quick and easy to make, require little cleanup, can be eaten on the go, and are super refreshing on a hot day, which thankfully we're starting to get here in NY. Plus, they're an efficient and Nutritioulicious way to increase your intake of fruits and vegetables, something almost everyone needs to do.
When made with nutrient-rich ingredients like fruit, vegetables, low-fat yogurt, and nut butters, smoothies can be an all-in-one balanced meal or snack. To increase the satiety of smoothies, I suggest adding a fiber supplement powder like Metamucil, which provides 3 grams of fiber per tablespoon. The addition of Metamucil will help you feel less hungry between meals*, help maintain blood sugar levels*, and help to promote digestive health*.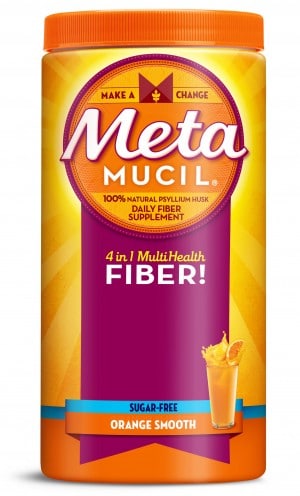 This mixed berry yogurt smoothie is made with low-fat yogurt for a creamy consistency and a protein and calcium boost. Some fresh squeezed orange juice is added to balance out the flavors, and using frozen fruit eliminates the need for added ice.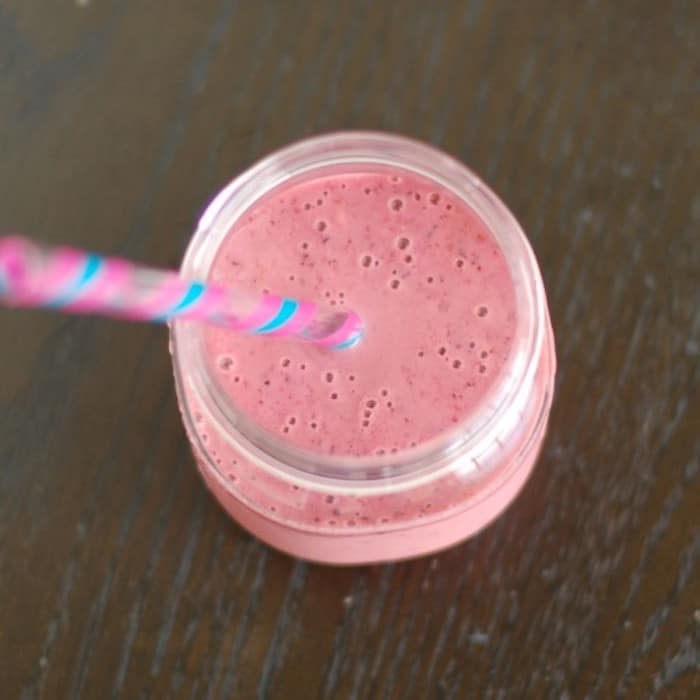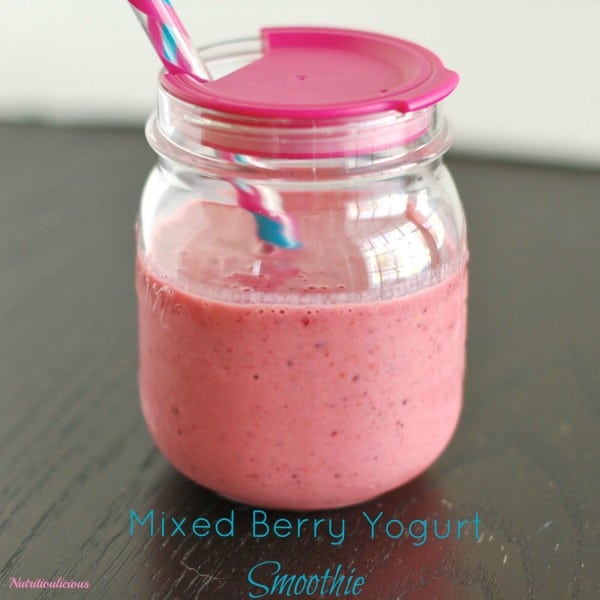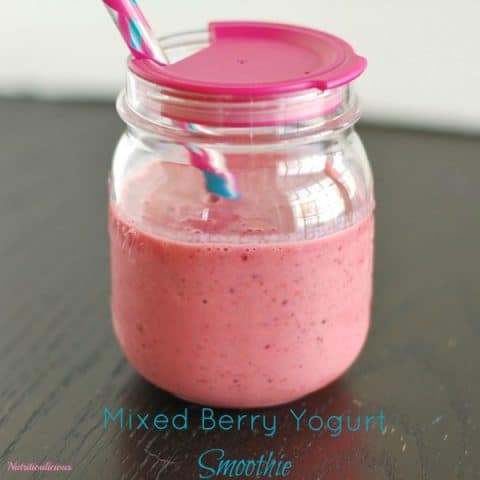 Mixed Berry Yogurt Smoothie
This creamy mixed berry smoothie is fiber-rich and an excellent source of vitamin C, potassium, and calcium.
Ingredients
1 cup frozen mixed berries
1/2 cup freshly squeezed orange juice
4 ounces low-fat plain yogurt
1 rounded teaspoon Metamucil Orange Smooth powder
Instructions
Combine all ingredients in a blender and blend until everything is mixed in and smooth.
Nutrition Information:
Yield:

1
Serving Size:

1 Servings
Amount Per Serving:
Calories:

222
Saturated Fat:

1g
Carbohydrates:

45g
Fiber:

7g
Protein:

8g
*This statement has not been evaluated by the Food and Drug Administration. This product is not intended to diagnose, treat, cure, or prevent any disease.
Do you love smoothies?
What's your favorite smoothie flavor combination?
Let me know in the comments!