Menu Plan Monday: January 22, 2018
January 22, 2018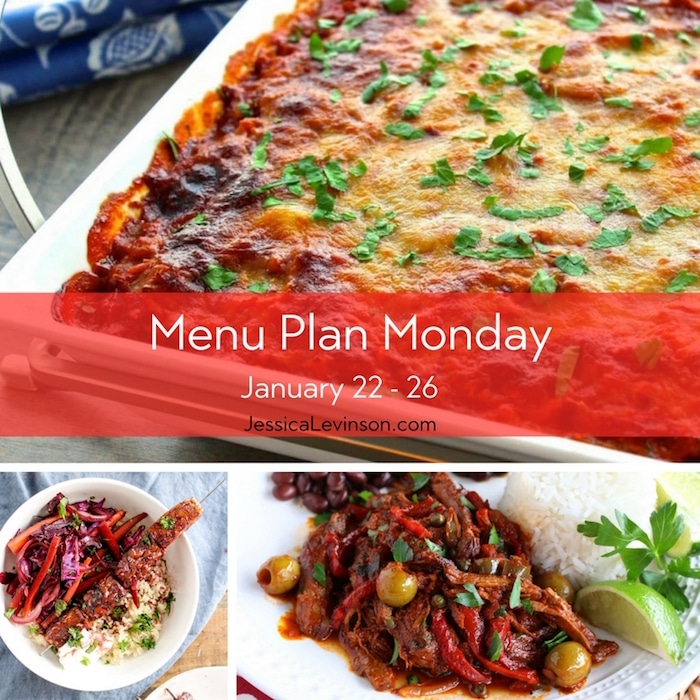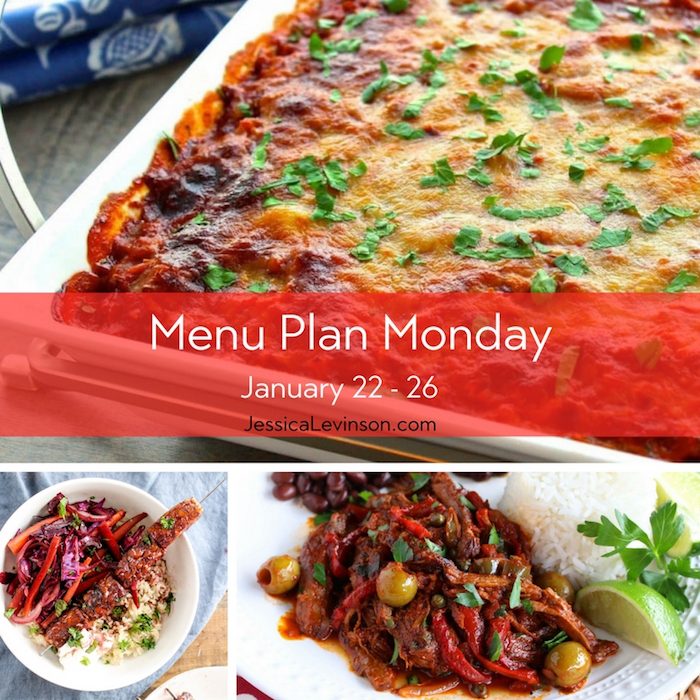 Latest Happenings:
Hi guys. Hope you all had a great weekend. I spent mine catching up on stuff and spending some QT with my family after being away last week. If we're friends on Facebook you may have seen my pictures from Portugal, where I spent 6 days at an invitation only, sponsored conference. I learned a lot and had a great time engaging with my fellow media dietitians. I still need to reflect on what I learned in order to share it all with you, but stay tuned for more on that.
In the meantime, as much as I love traveling, I'm glad to be home and back in the kitchen cooking homemade meals this week. Check out the menu below for inspiration and if you follow along be sure to share your favorite recipes!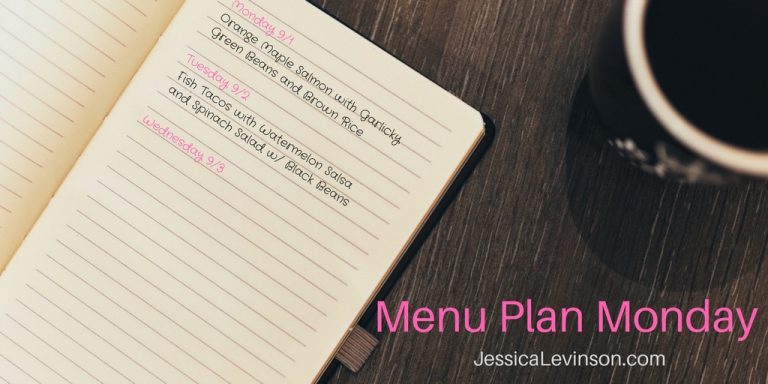 Menu Plan Monday: Week of January 22, 2018
Monday: 
Snack: Apple slices and roasted edamame beans
Lunch: Tuna sandwich with cucumbers and tomatoes and grapes
Dinner: Spaghetti Squash Lasagna with roasted butternut squash zig zags and salad
Tuesday: 
Snack: String cheese and clementine
Lunch: Hot lunch for the girls (on the menu: scrambled eggs, French toast sticks)
Dinner: Leftovers – either moroccan chicken or spaghetti squash lasagna
Wednesday: 
Snack: Yogurt pouch and strawberries
Lunch: Falafel balls with hummus, olives, veggies, and orange smiles
Dinner: Pomegranate-Glazed Tofu Bowls (modified version of this recipe)
Thursday: 
Snack: Popcorn cakes, veggies, and hummus
Lunch: School lunch (on the menu: black bean burgers, vegetable soup with tortellini)
Dinner: Pizza night! with salad
Friday: 
Snack: Inca corn and pear
Lunch: Tomato and mozzarella kebabs, smoked salmon, veggies, and grapes
Dinner: Instant pot Ropa Vieja
What's on your menu plan this week?
Please share with me below or on social media!