Menu Plan Monday: August 21, 2017
August 21, 2017
Celebrate Kids Eat Right Month and get this week's Menu Plan Monday!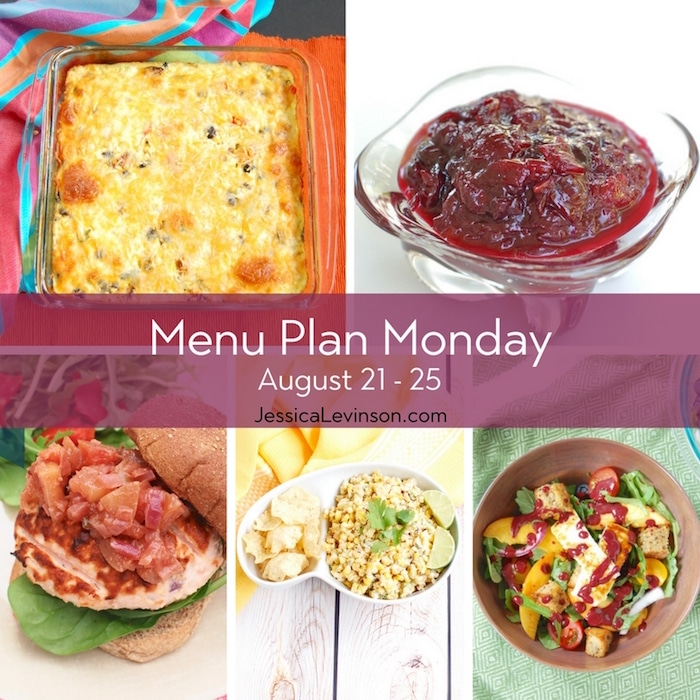 Latest Happenings:
Did you know? August is Kids Eat Right Month! Perfect timing since kids are heading back to school and parents are looking for ways to encourage their kids to eat healthier and get back on track after summer break, which at least in our house included lots of treats and ice cream!
My colleague and friend Sara Hass and I teamed up and enlisted the help of our professional peers to share tips, tricks, recipes, and more for getting your kids eating healthy and into the kitchen all month long. You can follow the hashtags #kidsinthekitchen and #kitchenkids to see all the awesome posts my dietitian friends have been sharing all month long, and stay tuned here for a roundup of all the posts plus more back to school tips at the end of the month!
In the meantime, if you follow me on Facebook or get my newsletter, you may have seen my post about how I'm using Buddha Bowls and other family-style meals to encourage my girls to resume their healthy eating habits. I'd love to know your thoughts on this and what works for your family at meal time. Please join in the Facebook conversation or send me an email!
Have a great week!
Link Love Recipes:
Grilled Fig Quinoa Salad @ The Grateful Grazer
⇒ I just bought fresh figs at Trader Joe's the other day! Perfect timing to make this yummy salad. Fresh fig season is short, so get them while you can. Hoping to make a grilled cheese with roasted figs this week too!
Peanut Butter Chickpea Bars @ The Lean Green Bean
⇒ These look like they'll be great for the girls' lunchboxes this fall. Love the short list of protein- and fiber-rich ingredients.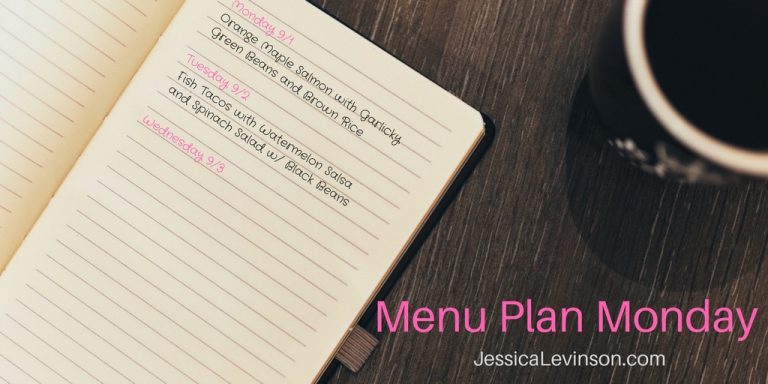 Menu Plan Monday: Week of August 21, 2017
Monday: Pizza from the freezer and salad
Tuesday: Cauliflower Rice Casserole (making tomato, basil, and mozzarella version) and side salad
Wednesday: Lemon Ricotta Ravioli with Corn Tomato Sauce and Watermelon Arugula Salad
Thursday: Zucchini Feta Frittata and Peach Panzanella Salad (making with small mozzarella balls)
Friday: Grilled Fresh Salmon Burgers with Spicy Cherry Chutney, Esquites, and Grilled Zucchini
What's on your menu plan this week?
Please share with me below or on social media!