Menu Plan Monday: August 14, 2017
August 15, 2017
Get the most of summer produce in this week's Menu Plan Monday!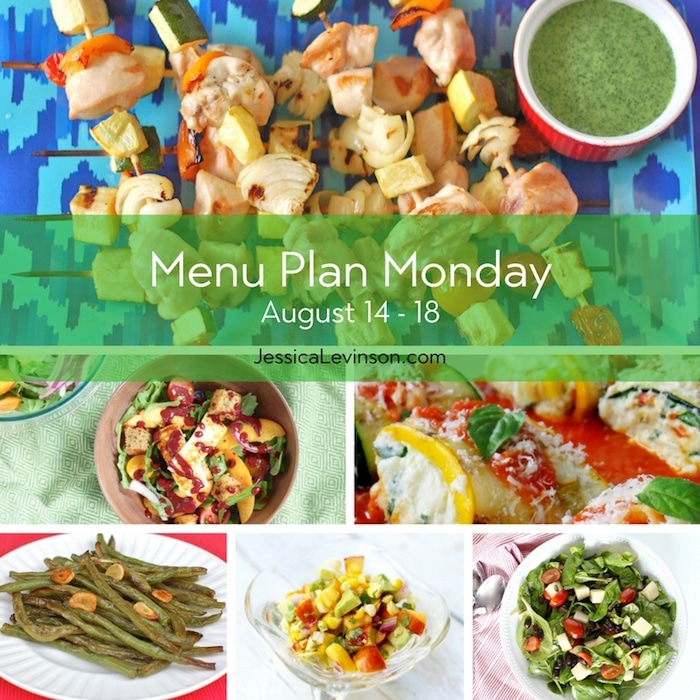 Latest Happenings:
Did you know that I published my first e-book?! Yep, I finally got it together and now my Top 10 Meal Planning Tips for Busy Families + 1 Week Menu Plan Featuring 12 Nutritious & Delicious Recipes e-book is available. Best of all: It's free! If you're here to see this week's menu plan then I have a feeling you will love this new e-book. If you download it (which you can do here), I would love to hear your feedback – anything you wish was included? Any other e-books you'd be interested in seeing? Let me know!
I just can't bear the thought of summer ending, so this week's menu is chock full of summer produce. Get it and this week's link love below! Have a wonderful week!
Articles:
7 Stealable Habits That Create Food Confidence @ Danielle Omar, MS, RDN
⇒ These tips are great for getting you more confident with healthy eating and for making sure you're getting healthy meals on the table at one of the busiest times of year (back to school, ICYMI!).
How to Nourish Your Soul @ Empowered Nutrition
⇒ You read and hear a lot about nourishing your body with the food you eat, but self-care – the way you nourish your soul – is just as important. So glad Emily shed some light on this.
Recipes:
No Bake S'mores Bites @ Katalyst Health
⇒ Yum! I have all the ingredients for these in the pantry, which means I may just have to make them.
Crockpot Turkey Spinach Stuffed Shells @ Joyful Healthy Eats
⇒ This looks like a perfect easy meal to prep over the weekend.
Vegan Cherry Peach Crumble Bars @ Fit Mitten Kitchen
⇒ The best of the summer fruits all in one gluten-free and vegan-friendly treat!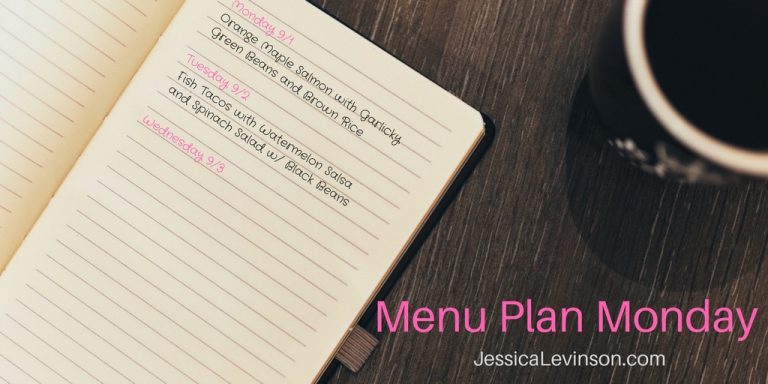 Menu Plan Monday: Week of August 14, 2017
Monday: Summer Naan Pizza made with roasted corn and cherry tomatoes + Roasted Carrots and Garlicky Green Beans
Tuesday: Fish Tacos with Nectarine Salsa + Spinach Salad with Jicama, Black Beans, and Lime Vinaigrette
Wednesday: Zucchini Lasagna Roll Ups with Summer Corn + Peach Panzanella Salad
Thursday: Leftovers
Friday: Summer Chicken Kebabs with Herb Sauce + Grilled sweet potatoes and corn
What's on your menu plan this week?
Please share with me below or on social media!