Zagat and Welch's Taste the Harvest Guide
December 20, 2011
If you're a fan of farm-to-table dining, going to the farmers market, and eating local and seasonal food, then you have to check out the new Zagat Taste the Harvest Guide: Where and How to Eat Fresh, Local, and Seasonal.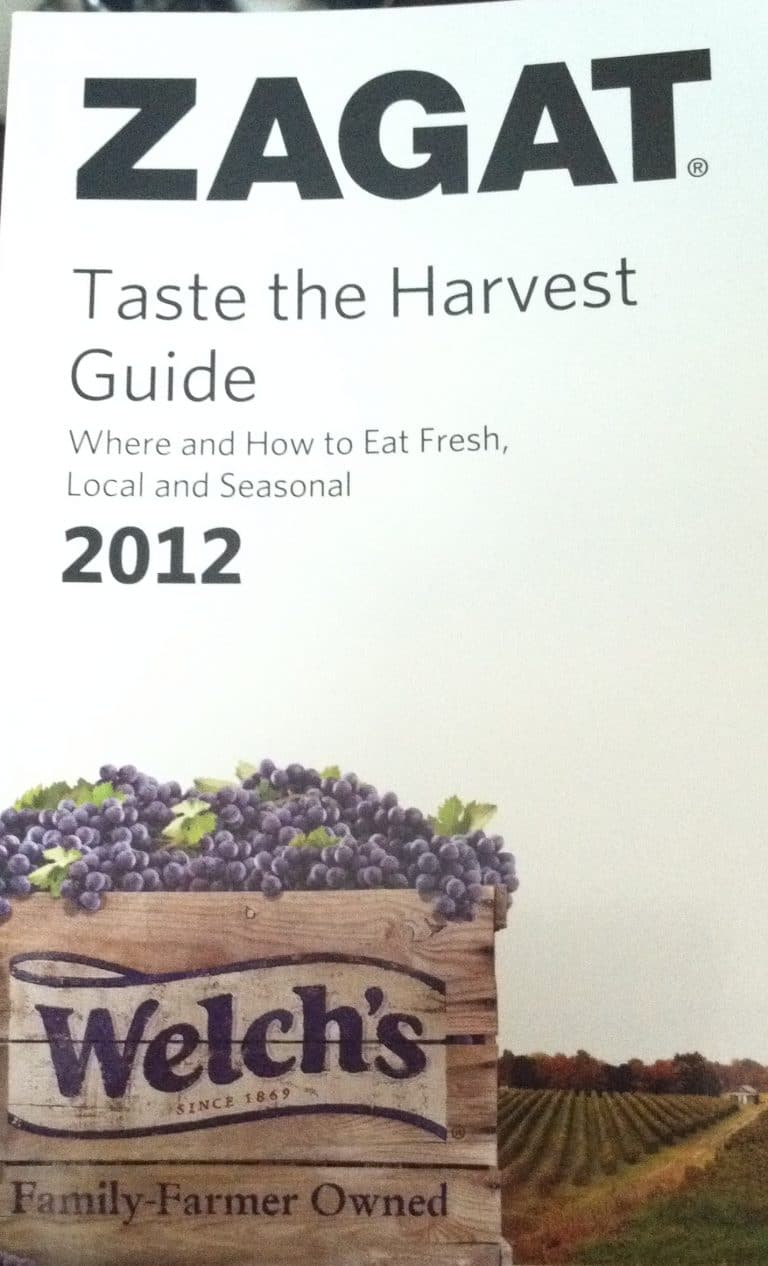 You know I am a fan of anything having to do with local and seasonal food and I love to dine out, so I was really excited when I got this guide in the mail. Welch's, well-known for their concord grape juice, teamed up with Zagat, well-known for their guides filled with user-generated restaurant reviews, to put the Harvest Guide together. The guide includes:
Zagat ratings and reviews of the most notable farm-to-table restaurants in 16 US markets
A guide to some of the farmers markets across the country
Tips for incorporating heart-healthy seasonal fruits and vegetables into your diet
Delicious and seasonal heart-healthy recipes
A list of what produce is in season when based on region
There's so much great stuff in this little booklet and an added bonus is that it's free! As farmers markets and farm-to-table restaurants continue to crop up this guide will surely get bigger year after year. I for one am excited to try out some of the restaurants listed!
What are your favorite farm-to-table restaurants? Are they listed in the guide? 
Disclaimer: I was not compensated for this post. All opinions expressed are my own.