Celebrating Heart Health at the 2017 Woman's Day Red Dress Awards
February 17, 2017
A recap of the 2017 Woman's Day Red Dress Awards celebrating heart health and women!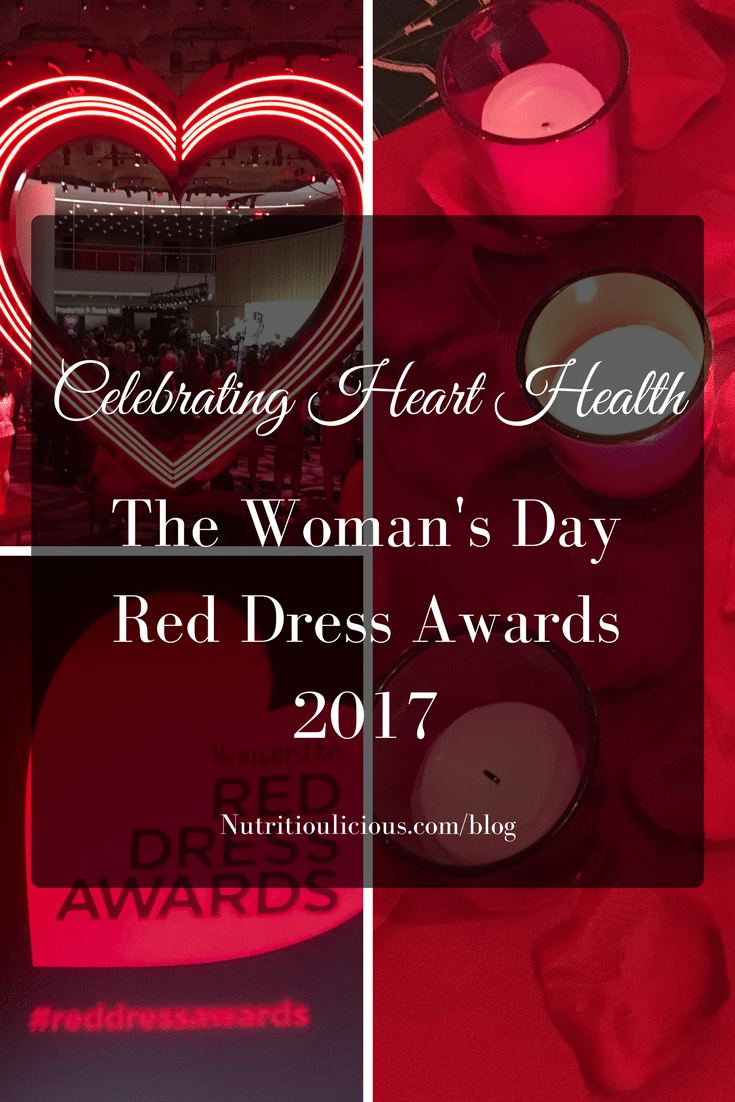 I'm a sponsored CocoaVia® brand influencer, but all opinions are my own. Please see below for additional disclosure.
As you may know, February is American Heart Month. In honor of this special month I was so excited to be invited and to attend the 2017 Woman's Day Red Dress Awards on behalf of the CocoaVia® brand!
Heart disease is the number one killer of women and for the past 14 years Woman's Day Magazine has hosted the Red Dress Awards to recognize the women who are at the forefront of research, medicine, and advocacy.
This year's Woman's Day Red Dress Awards took place at Jazz at Lincoln Center in New York City's Time Warner Center. The room was beautifully decorated and everywhere you turned you saw red. Beautiful ladies in red dresses (including many of my RDN colleagues, below), effervescent Rosa Regale sparkling red wine, red carpet, red tablecloths, and of course many red hearts.
The evening started with a cocktail hour featuring a delicious assortment of cheese plates, roasted vegetables, pasta and dim sum, and the most innovative passed hors d'oeuvres like stuffed baby peppers, mini risotto bites, and mini chicken tacos.
Throughout cocktail hour people took part in photo booths and the CocoaVia® brand's video booth, where I shared my story of how I stay healthy on a daily basis (in case you're wondering, it's exercising 3-4 days a week and making home-cooked healthy meals for my family!).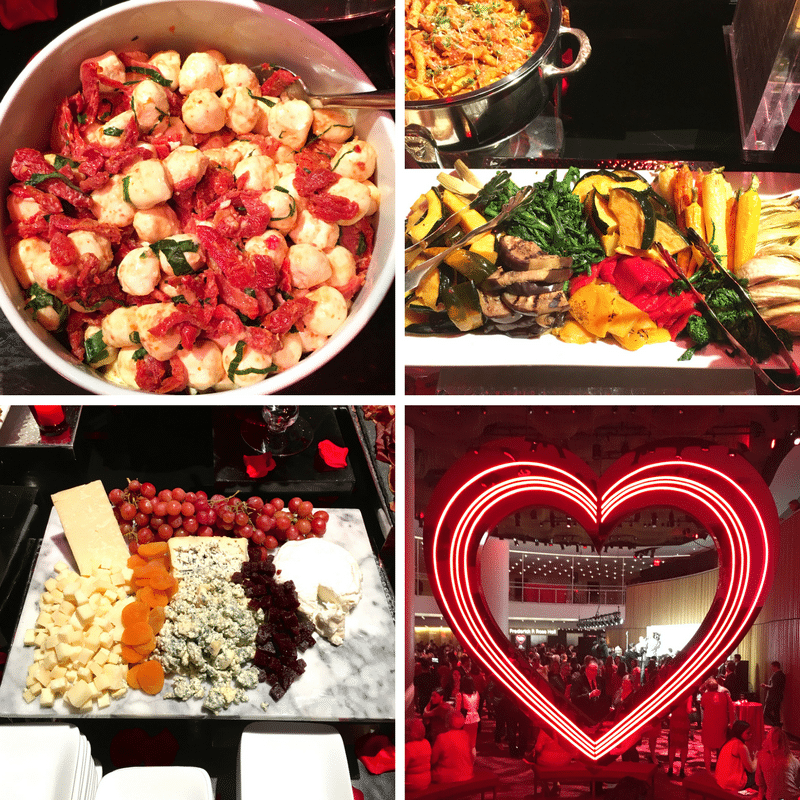 The main event of the evening was the award ceremony, which started with an electric performance by Bella Electric Strings – four gorgeous women who are rock violinists. I had never seen anything like it! Hosts Jane Lynch (of Glee fame) and Today Show's Hoda Kotb introduced musical performers and well-deserving honorees, including Laila Ali (who is absolutely stunning!).
One of the highlights for me as a dietitian was seeing fellow RDN Joy Bauer on stage introducing the Live Longer & Stronger Challenge participants – five women who she helped lose weight, make lifestyle changes, and improve their heart health. It was truly inspiring to see what these women achieved and made me very proud to be a dietitian!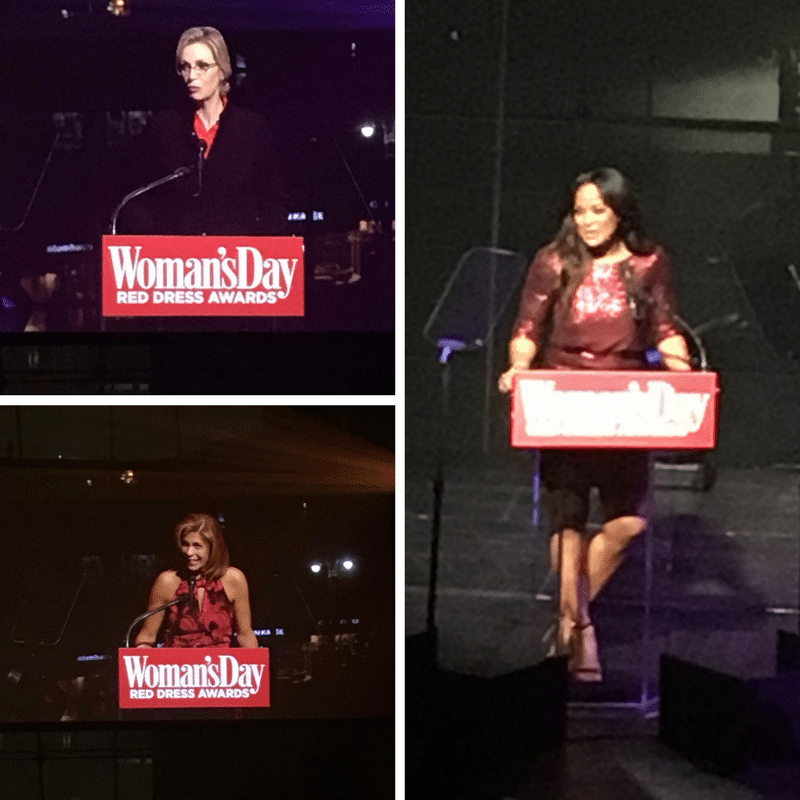 The finale of the show was a rocking performance by the one and only Melissa Etheridge! After the show, everyone walked out with an awesome Woman's Day Lands' End tote bag including Quaker's instant oatmeal cups (which made for a great breakfast the next morning), a mini bottle of Rosa Regale sparking red wine, a set of Lenox tea cups, Vionic orthotic inserts, and a sample pack of CocoaVia® supplement.
If you're not familiar, CocoaVia® cocoa extract supplement delivers the highest concentration of cocoa flavanols in a cocoa extract supplement today, and numerous scientific studies have demonstrated that these flavanols promote healthy blood flow from head to toe†. Makes sense they were the lead sponsor of this amazing event!
Cocoa flavanols are the beneficial plant-based nutrient (phytonutrients) found naturally in cocoa – no other food on earth can match cocoa's unique blend of flavanols!
Surely everyone wants to reap the health benefits of cocoa flavanols, but how can one easily get a consistent amount on a daily basis? CocoaVia® cocoa extract supplement makes it easy to get those cocoa health benefits. Start your day by adding one delicious CocoaVia® powdered stick pack to your coffee or bowl of oatmeal. It adds great flavor, is only 25 calories, and provides a reliable source of cocoa flavanols! And, if you don't feel like mixing, you can always take CocoaVia® capsules (3 = a serving)!
I'm looking forward to trying all the flavors of the CocoaVia® powdered stick packs and soon sharing with you how else you can enjoy them in your kitchen. If you want to try CocoaVia® cocoa extract supplement, you can get 25% off any purchase on the CocoaVia® website using PROMO CODE: RDA25*. *Limit one use per customer on a maximum of three units per item. Excludes cases and expires 2/28/17.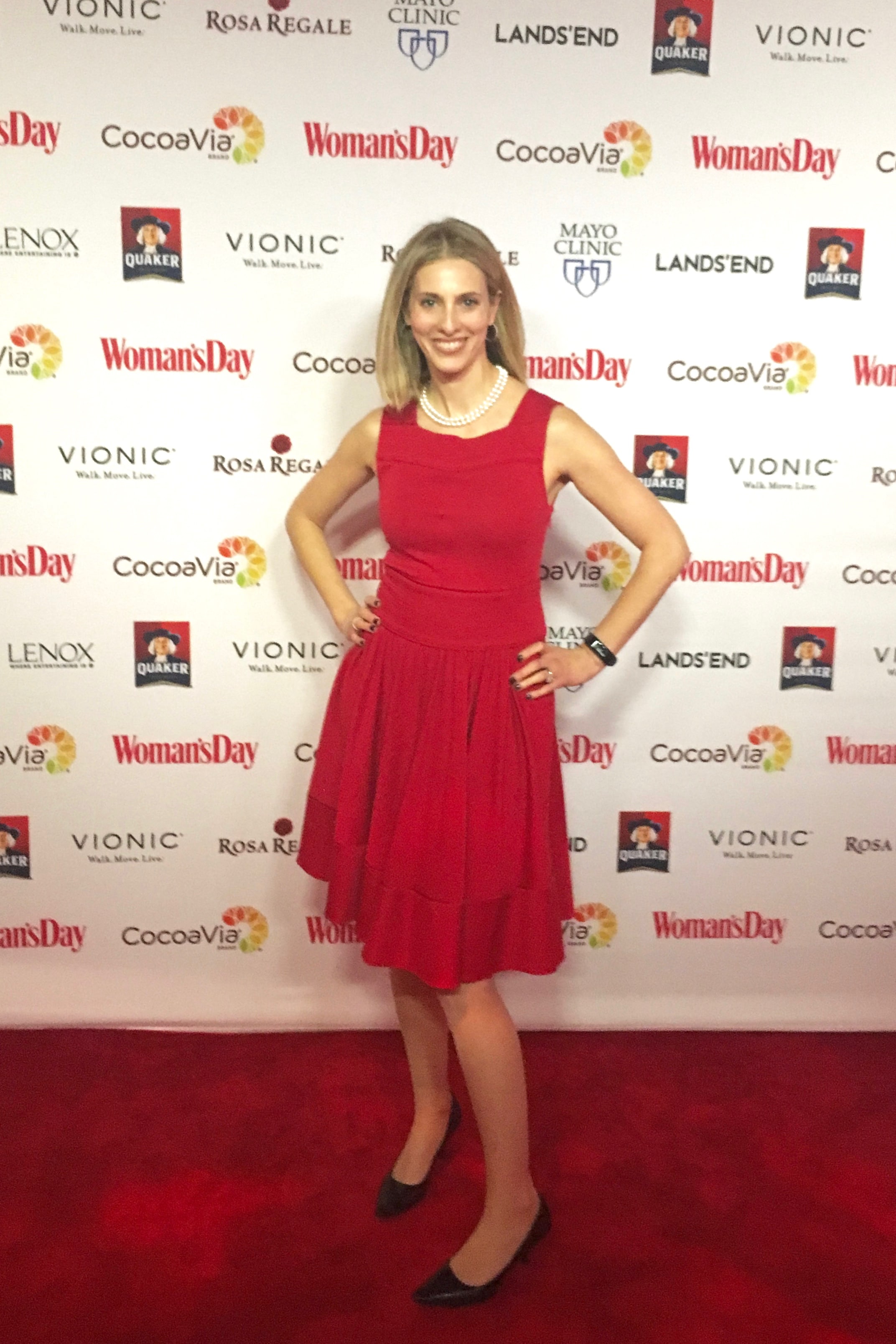 What do you do to keep your heart healthy?
Share with me in the comments below!
†This statement has not been evaluated by the Food and Drug Administration. This product is not intended to diagnose, treat, cure, or prevent any disease.
This is a sponsored post by CocoaVia®. The content and opinions expressed below are my own. I am in no way affiliated with CocoaVia® and do not earn a commission or percent of sales.
I am participating in a VN campaign.