What Kind of Snacker Are You?
January 6, 2017
Find out what kind of snacker you are and get simple solutions to manage your cravings.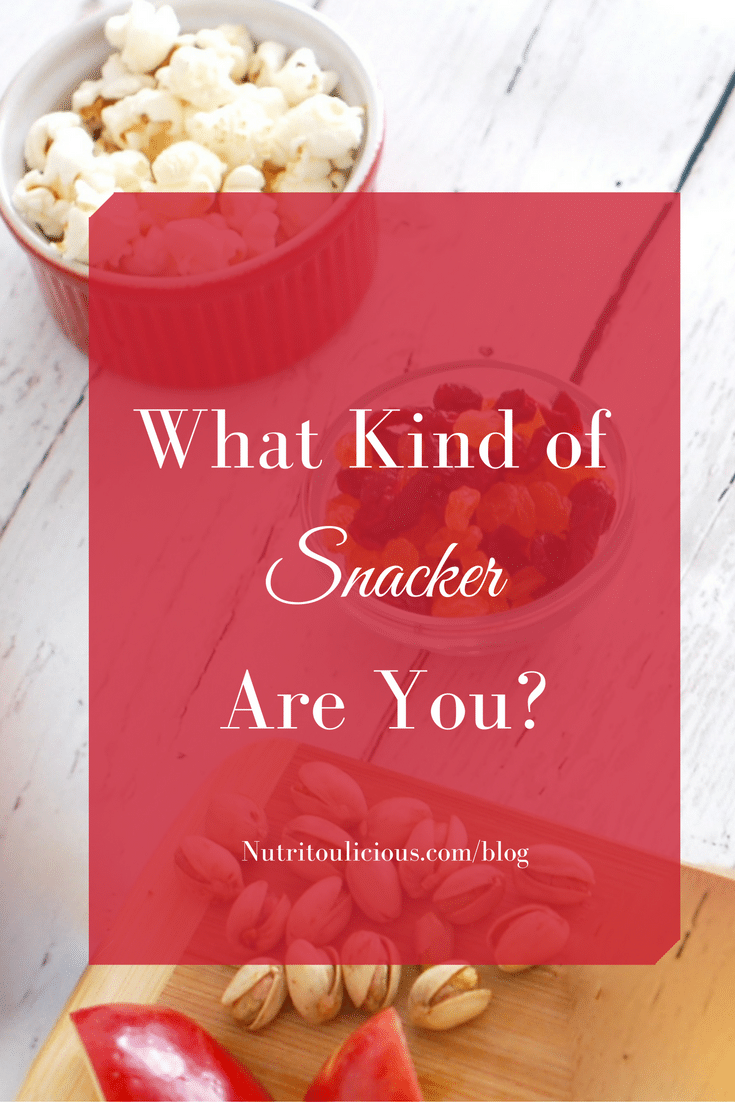 This post was sponsored by Meta as part of an ongoing partnership. I was compensated for my time, but as always all opinions are my own. 
Do you snack during the day? If so, you're in good company. A 2015 report from Mintel found that 94% of all Americans snack at least once a day, with half of adults snacking two to three times a day.
What kind of snacker you are and what you snack on varies based on your circumstances. Some people snack because they're bored, tired, or stressed and others snack to satisfy a craving or to sustain their energy throughout the day. Parents may find themselves snacking on their kid's crackers or cheese sticks while office workers may be more inclined to grab a handful of nuts or some candy from their officemate's desk.
Have you ever wondered what kind of snacker you are? If so, it's time for you to find out! I partnered with Meta Appetite Control to create six Snack ID profiles and provide healthy snacking tips customized for each profile.
The Late Night Looter
The Mindless Muncher
The On-the-Go Grazer
The All-Or-Nothing Nosher
The Stressed Out Snacker
The Breakroom Binger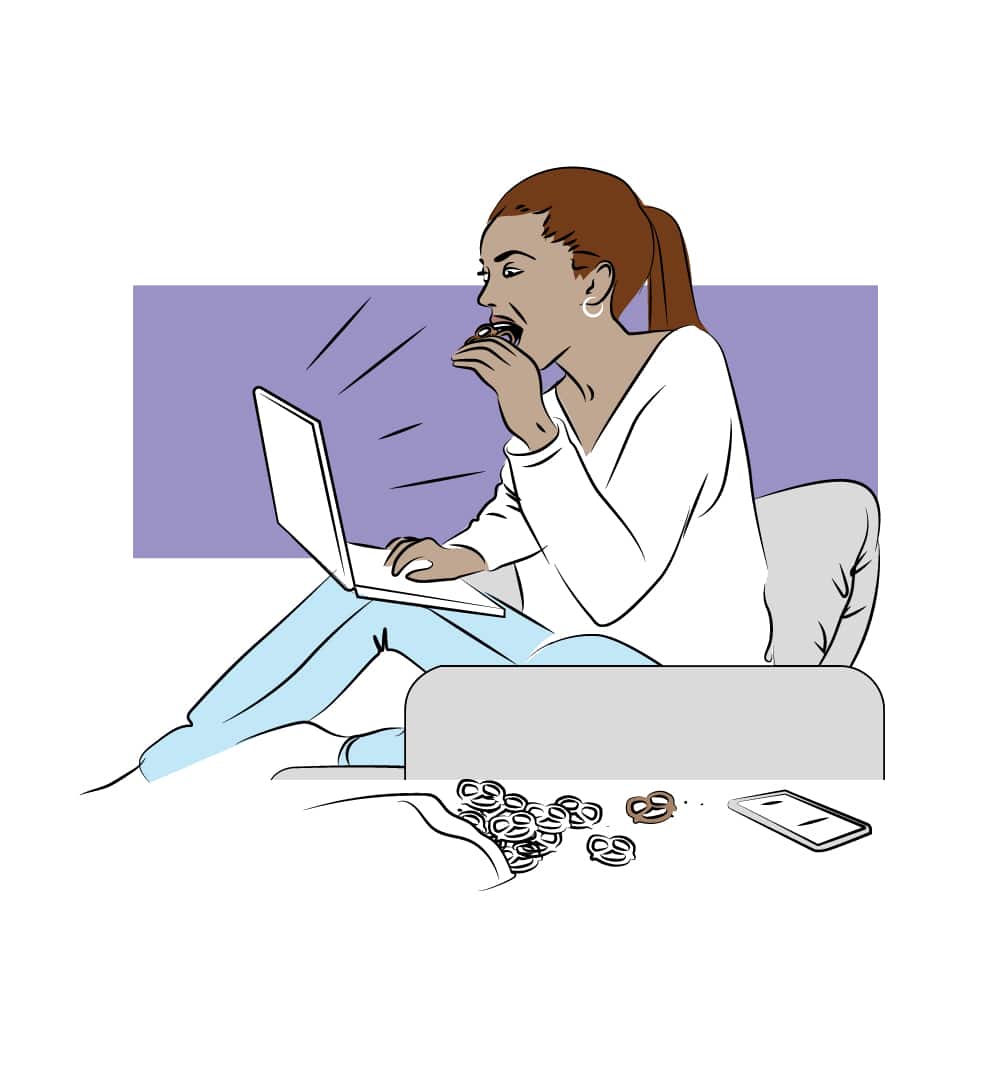 The folks at POPSUGAR turned the Snack ID profiles into an interactive quiz so you can find out what kind of snacker you are too!
I had a pretty good idea why I find myself snacking in front of the TV or when I'm procrastinating from work, but it was fun to take the quiz and find out that I am indeed The Mindless Muncher. 
"Whether it's binge-watching in front of your TV or working at your desk, you lose all control of your hand as it makes endless trips to and from that bag of pretzels. You may not even be hungry."
That sounds pretty accurate, although I will say my vice is popcorn or cookies, not pretzels!
So how am I going to reduce the mindless munching this year? Here are some steps I will take and you can too if you're the same kind of snacker:
Use all my senses when I snack. Look at my food, smell it, touch it, and listen to the sound it makes as I chew. This is something I try to do with all my meals, and it really helps me slow down and recognize what I'm eating.
Get up and move. Instead of heading to the pantry when I need a break from work, I will head outside for a walk or do a couple of circuits of the seven-minute workout.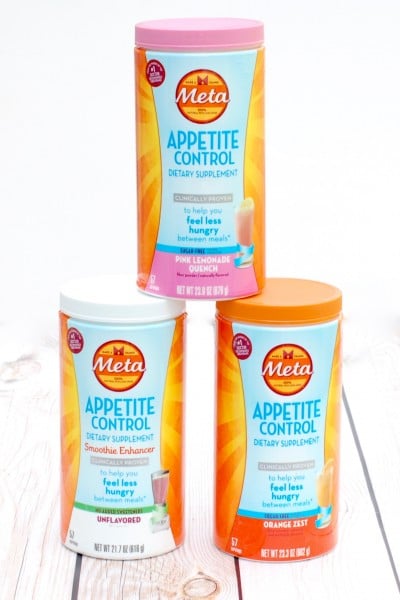 Make a Meta Appetite Control smoothie. Meta Appetite Control is a 100% natural psyllium fiber supplement from the makers of Metamucil. The psyllium fiber thickens and forms a gel in your digestive system, slowing absorption and digestion, which aids in the sensation of fullness. Adding it to a smoothie made with yogurt or kefir will provide me with some nutrients, keep me energized for the afternoon, and help me stay full between meals.*
Brush my teeth after dinner. This is one of those behavioral modifications I have recommended to clients over the years and I have to say it really works. Once you have minty clean breath the desire for a snack tends to go away. Plus, do you really want to brush and floss again?!
Go to bed earlier. Proof that my TV-watching snacking is mindless is that when I watch TV in bed or go to sleep earlier I don't crave a snack. Added bonus: going to bed earlier is one of the practical lifestyle changes I'm trying to make a habit this year!
Seems easy enough! Hopefully these five steps will help curb my mindless munching and can help you too! And remember – if you're snacking for energy or because you're going a long time between meals, that's quite alright. Just make sure to choose you're practicing healthy snacking!
What kind of snacker are you?
Share with me in the comments below!
*These statements have not been evaluated by the Food and Drug Administration. This product is not intended to diagnose, treat, cure, or prevent any disease.
Meta partnered with bloggers, such as me, to get the word out about its great product benefits. As part of this program, I received compensation for my time. Meta believes that consumers and bloggers are free to form their own opinions and share them in their own words. Meta's policies align with WOMMA Ethics Code, Federal Trade Commission (FTC) guidelines and social media engagement recommendations.