Welcome Nutritioulicious Contributor Amanda!
October 9, 2015
Today I am welcoming a new contributor to the Nutritioulicious blog, Amanda Mateer. Before Amanda starts sharing her posts, I thought it would be fun to get to know her a little better. So here she is to share who she is and why she is joining us here at Nutritioulicious. Take it away Amanda!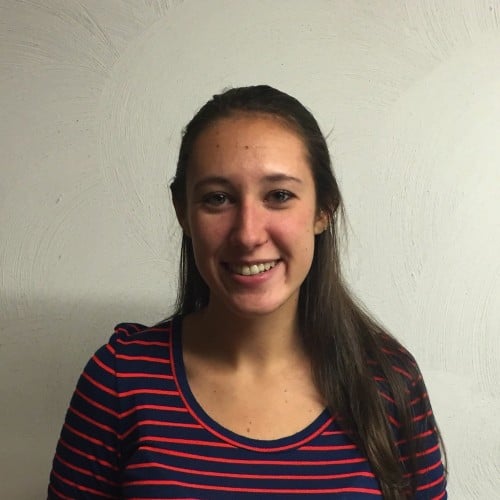 Hi Nutritioulicious readers! My name is Amanda and I am currently a Mass Communications student at Iona College in New Rochelle, NY. Nutrition is something I am very passionate about and I'm looking forward to learning more about the field from Jessica in the weeks to come!
Following a nutritious and healthy lifestyle has been an interest of mine for a while now. I'm a firm believer in the philosophy that the choices you make for what goes into your body can affect your mood, energy, and more!
Before college I was convinced I would go into the medical field and follow my love for health and fitness. Now as a junior at Iona, I have decided to work towards a career in Health Communications, as I hope to one day work in public relations in the healthcare industry.
My enthusiasm for cooking and baking has grown over the past few years and I look forward to expanding my horizons in the kitchen while working with Jessica at Nutritioulicious!
In my spare time I love staying active at the gym, visiting local farmers markets, and of course, testing out healthy new recipes! I'm thrilled to have the opportunity to spread the news about nutritious eating with all of the Nutritioulicious readers and look forward to sharing my blog posts with you all!
Please give a warm welcome to Amanda and connect with her on Twitter @MateerAmanda!