5 Tips to Stay on Track Over the Weekend
May 13, 2016
Don't let the fun of the weekend derail your healthy lifestyle. Here are 5 tips to stay on track over the weekend!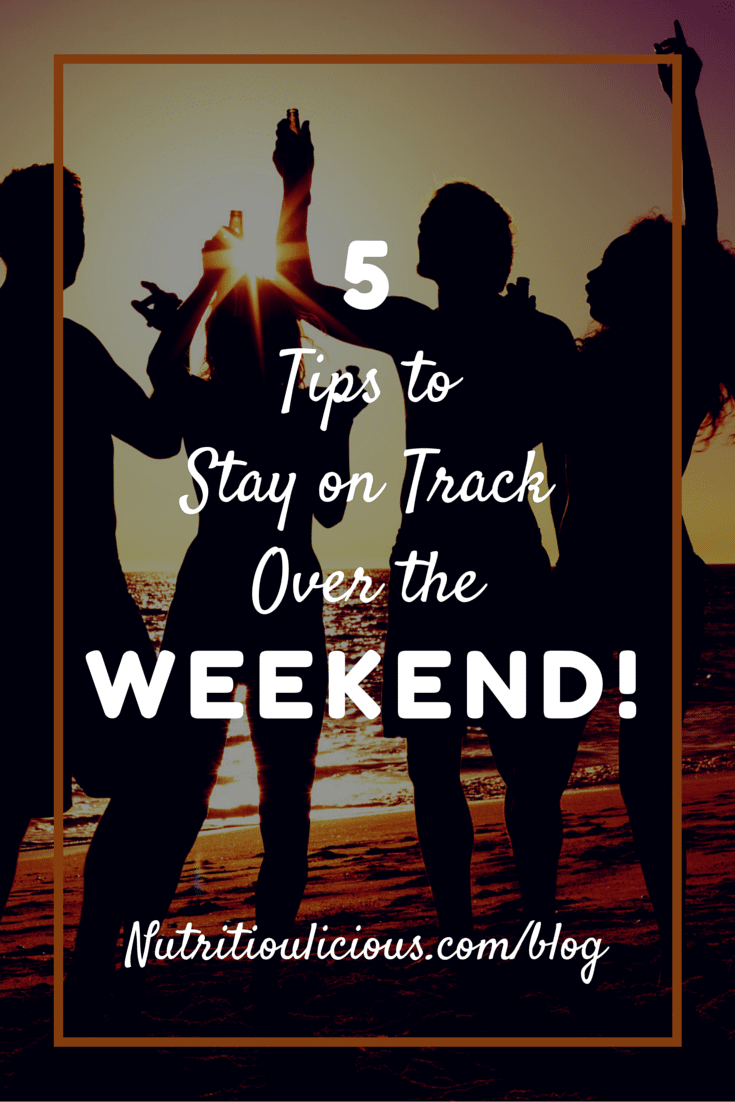 This post was originally published January 15, 2010. 
If you've been watching what you eat and following an exercise routine during the week, don't let the fact that it's a weekend get in your way. Instead, be a weekend warrior! A 2008 study in the journal Obesity found that changes in lifestyle behaviors on weekends contributed to weight gain and a cessation of weight loss on the weekends.The main reason: people eat more and exercise less on Saturdays and Sundays.
The weekend isn't an excuse to take a break from your goals. Here are some ways to stick to your diet and fitness routine and still enjoy the break from work, school, or whatever else you have going on during the week.
Start your day with breakfast. Just as you do (and should!) during the week, have breakfast first thing in the morning. If you sleep later than usual on the weekends but still get up a couple of hours before lunch, make sure you have something small to get your metabolism going.
Move your body. Go to the gym, for a bike ride, or to an exercise class you don't have time for during the week. Whatever your preference, just do something active!
Don't skip meals. Even if you're going out for a big dinner, you still need to eat lunch and probably a snack before your night out. If you think you'll skip meals to save up for dinner, you're in for a rude awakening. You'll end up eating more than you would normally and regretting it the next time you step on the scale.
Watch the alcohol. It's easy to overdo the drinking over the weekend. Between dinner out, meeting friends for drinks, or perhaps a party or two, you're likely going to be faced with many alcoholic beverages. Your best bet? Swap one or two alcoholic drinks with non-alcoholic ones. Trust me — you'll be happy when you don't have a hangover the next morning.
Keep your goals in mind. Whatever you do, remember your goals. Put them in a place you'll see them so you can remind yourself what you want to accomplish and not let weekend activities get in the way. If you haven't made any goals, there's no better time than now. Check out The Basics of Goal Setting if you need help setting some.
For more motivation to stay on track over the weekend, check out my tips in these two articles:
9 Tricks to Stick to Your Diet (Even on Weekends) @ Daily Burn
19 Ways To Lose Weight On The Weekends Without Giving Up Your Social Life @ SELF Magazine
What's your top tip for sticking with healthy lifestyle choices on the weekend?