Top Nutritioulicious Recipes & Posts of 2016
December 30, 2016
Say goodbye to 2016 with a roundup of the top Nutritioulicious recipes and posts of the year!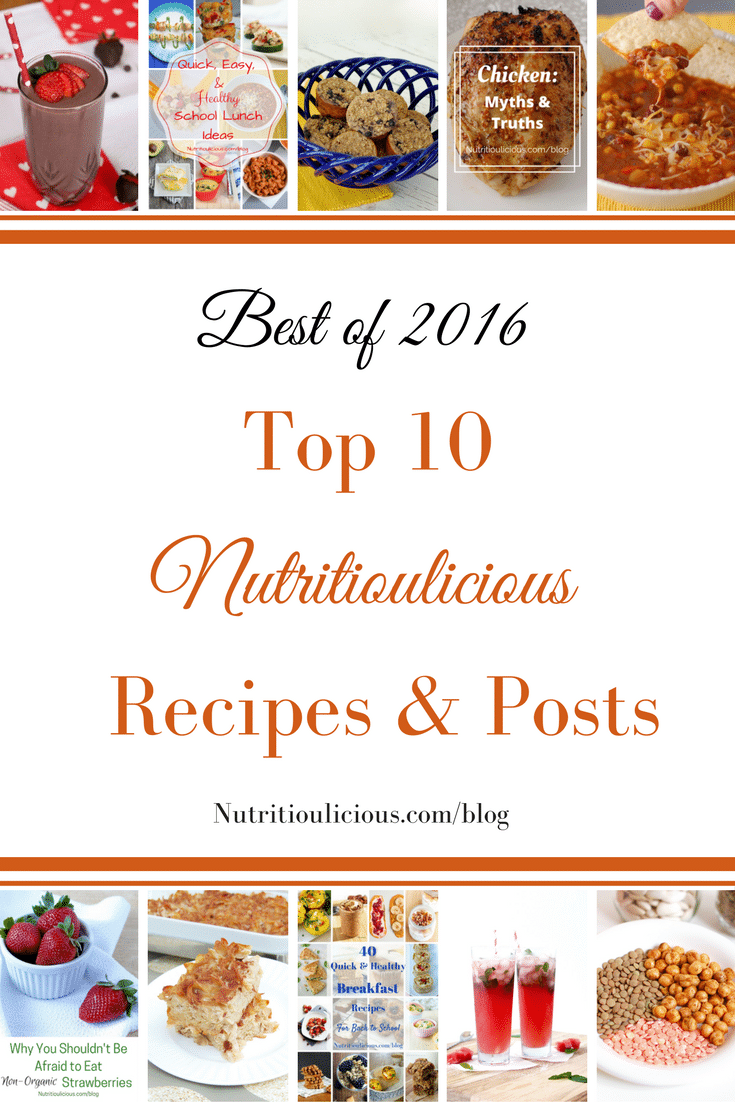 Well, we're finally here at the end of 2016. It's hard to believe that another year has gone by and another new one is starting. I haven't quite figured out my professional goals for 2017, but one thing I definitely plan to do is continue to share quality recipes and nutrition tips with you.
To help me provide you with everything you want to cook, read, and know about, please don't hesitate to drop me a line over email to ask for what you want. I will also be putting together a short survey to get your feedback directly at the start of the New Year, so be on the lookout for that.
I wanted to take this opportunity on the last working day of 2016 to share with you my top Nutritioulicious recipes and posts of 2016. If you want to see what came out on top last year, check out my 2015 Nutritioulicious Year in Review.
This year's top Nutritioulicious recipes included some of my personal favorites as well as some recipes I was surprised to find so high up on the list. The top nutrition posts are also interesting and show me that people are looking for ideas of what to feed their kids and that you all love recipe roundups!
Before we get to the top Nutritioulicious recipes and posts of 2016 I wanted to share a couple of fun facts with you!
Over the past year, my blog audience grew over 200 percent! I'm thankful to each and every one of you who takes the time to come visit me here at Nutritioulicious. I know how saturated the blogging world is and I appreciate you making my site one of your most visited.
I launched my Nutritious Food, Delicious Life newsletter in August! If you haven't signed up yet, you can do so here.
I finally got on the Facebook Live bandwagon and shared my top 3 meal planning tips in my first one on December 1st. If you missed it, you can check it out here.
I posted 43 new recipes in 2016 – the exact same number as last year!
Now the moment you've all been waiting for. Drumroll please…..
Top Nutritioulicious Recipes of 2016
#1 Valentine's Chocolate Strawberry Smoothie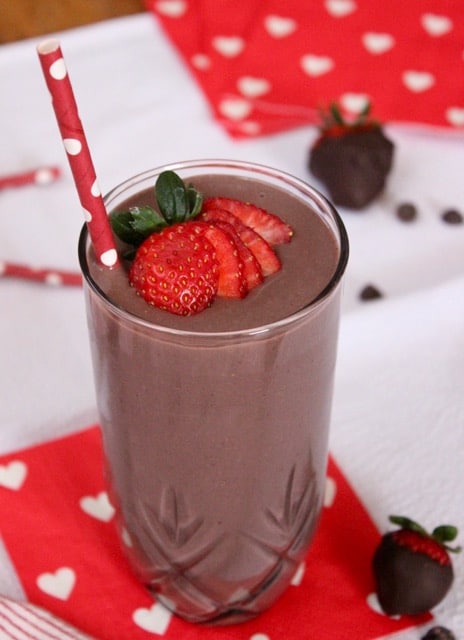 This decadently delicious and heart-healthy smoothie (which was developed for Nutritioulicious by Kaleigh over at the Lively Table blog) is also the #1 pinned recipe from Nutritioulicious this year with over 17.5K pins!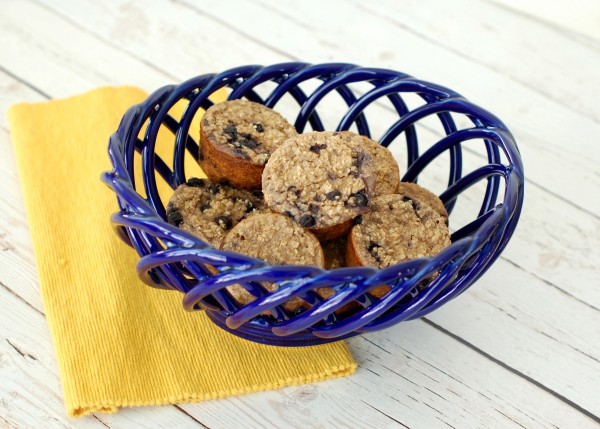 I always have a batch of these oatmeal muffin cups in my freezer for those mornings when we're rushing out the door. Clearly this idea resonates with many of you as well!
#3 Three Bean Vegetarian Chili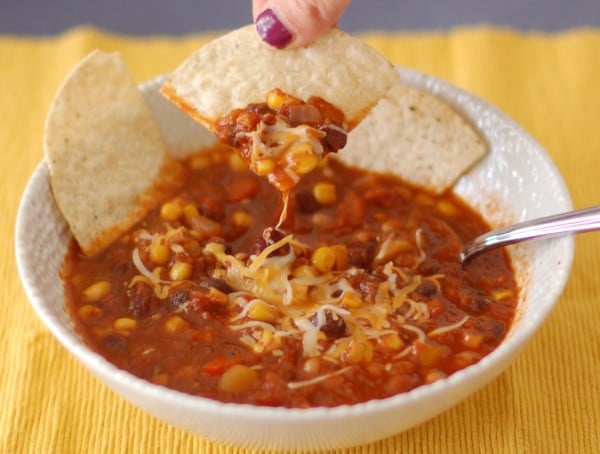 There's nothing better than a warm bowl of this hearty chili filled with veggies and plant-based protein. This recipe is also my most popular on Yummly this year!
Of course you all loved this refreshing and gorgeous mojito! Watermelon also happens to be my favorite summer fruit!
#5 Cinnamon Apple Noodle Kugel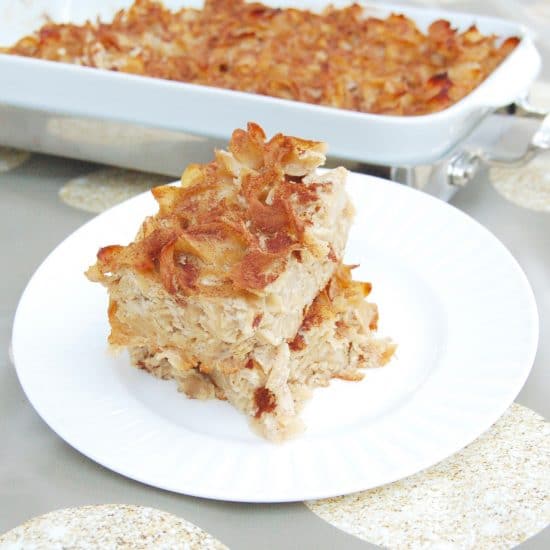 This noodle kugel recipe is a healthier makeover of my mother's and grandmother's family recipe. I'm honestly surprised it made it to the top 5, but that goes to show what food memories are made of!
Honorable mentions go to the other five top Nutritioulicious recipes in the top 10: 5-Ingredient Orange Maple Salmon (#6, this is my go-to easy dinner), Watermelon, Feta, and Mint Skewers (#7), Peaches & Cream Overnight Oats (#8), Grilled Avocados Stuffed with Black Bean Salsa (#9), and Healthier Pumpkin Pancakes (#10)
Top 5 Nutritioulicious Non-Recipe Posts of 2016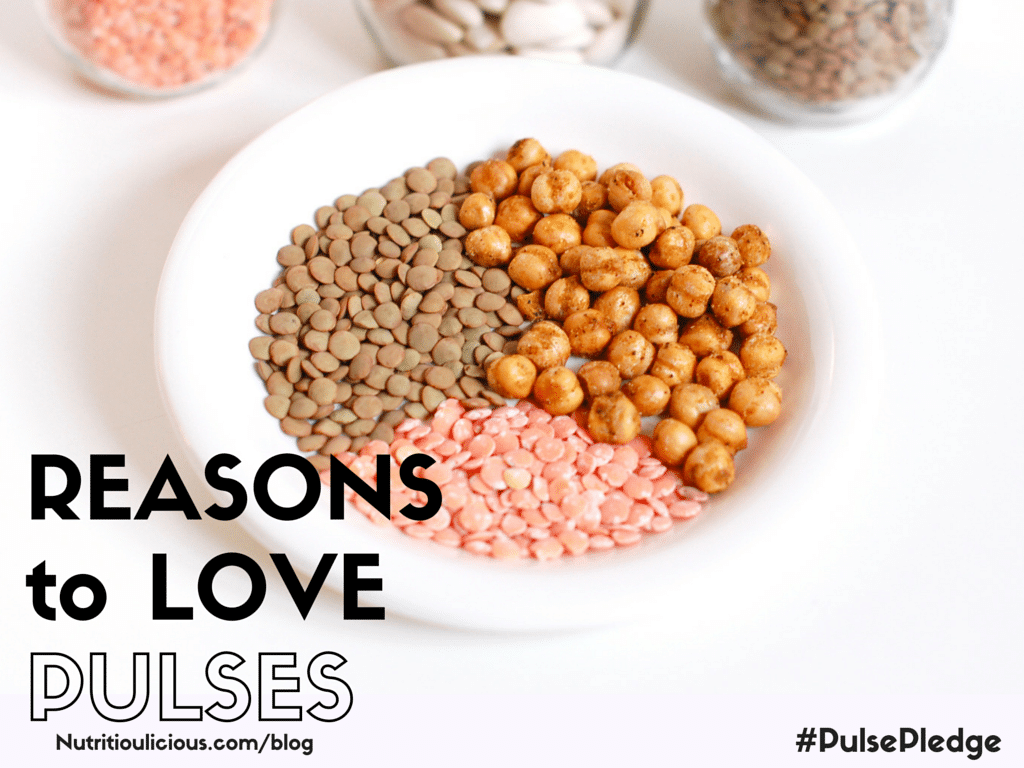 2016 was the International Year of Pulses, so it's no surprise this was my most popular non-recipe post! I have no doubt we'll keep seeing pulses on trend in 2017, so be sure to get some pulse recipes in my roundup!
#2 Quick, Easy, & Healthy School Lunch Ideas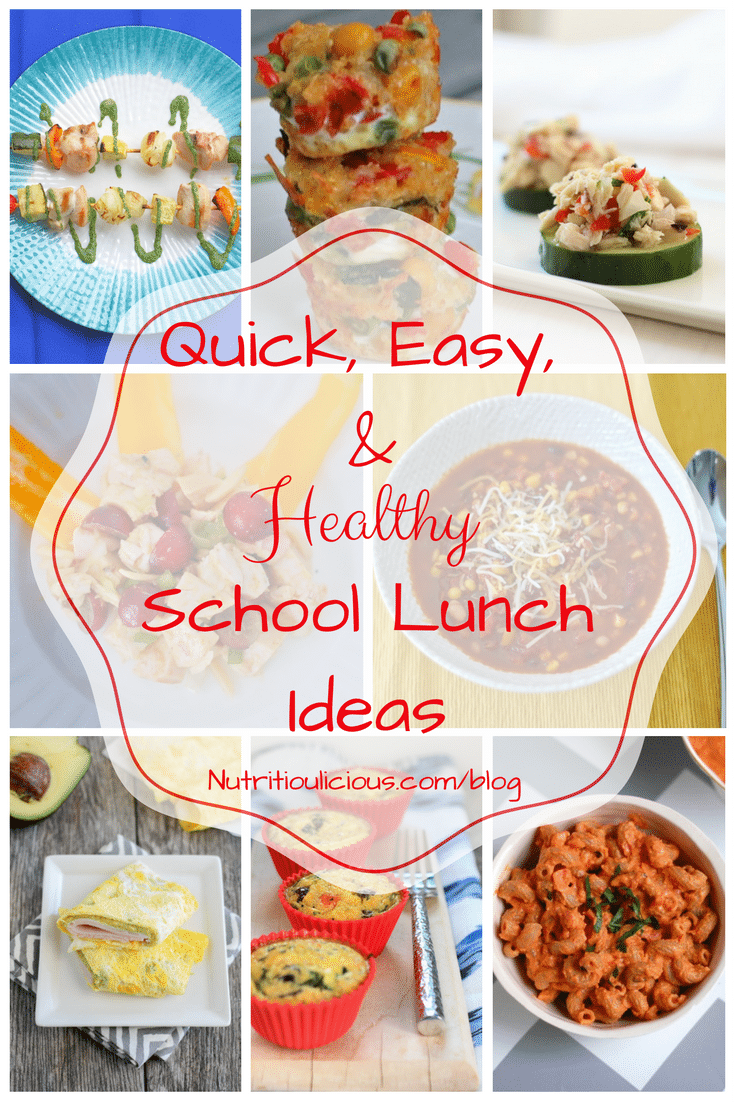 All parents need healthy lunch ideas for their kids!
#3 40 Quick & Healthy Breakfast Recipes for Back to School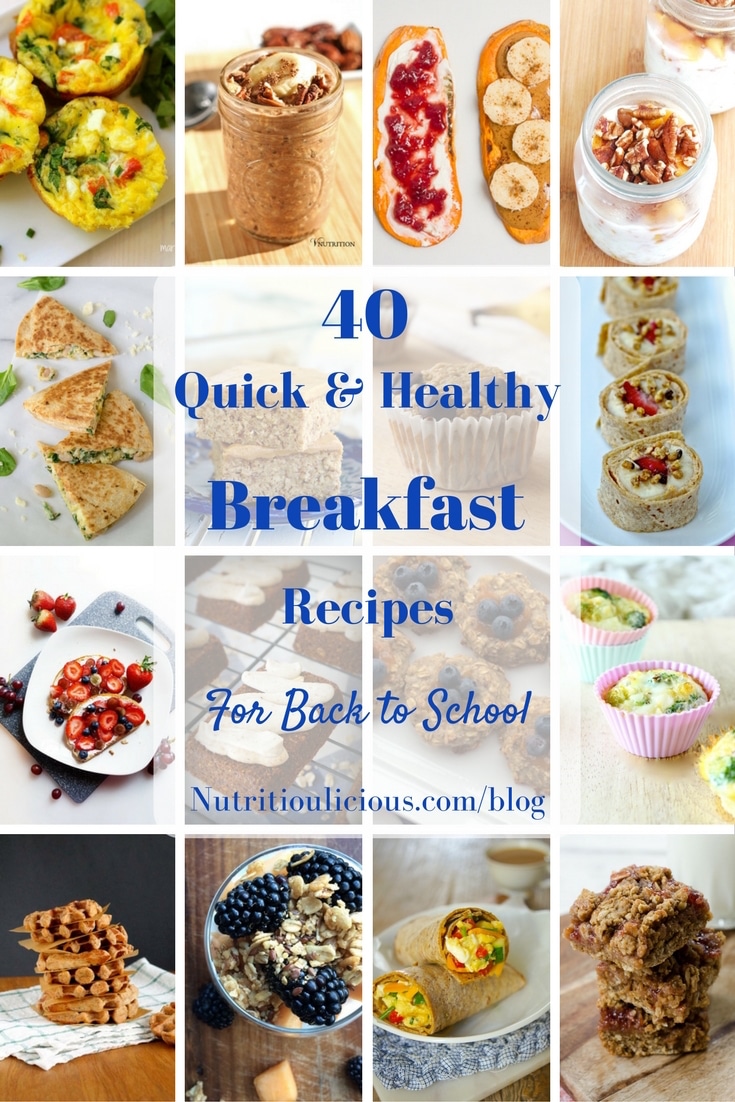 Once lunch is packed, figuring out a quick and healthy breakfast to give the family on school days is next on the list! You can never have too many ideas!
#4 Why It's Okay to Eat Non-Organic Strawberries & 40+ Strawberry Recipes to Enjoy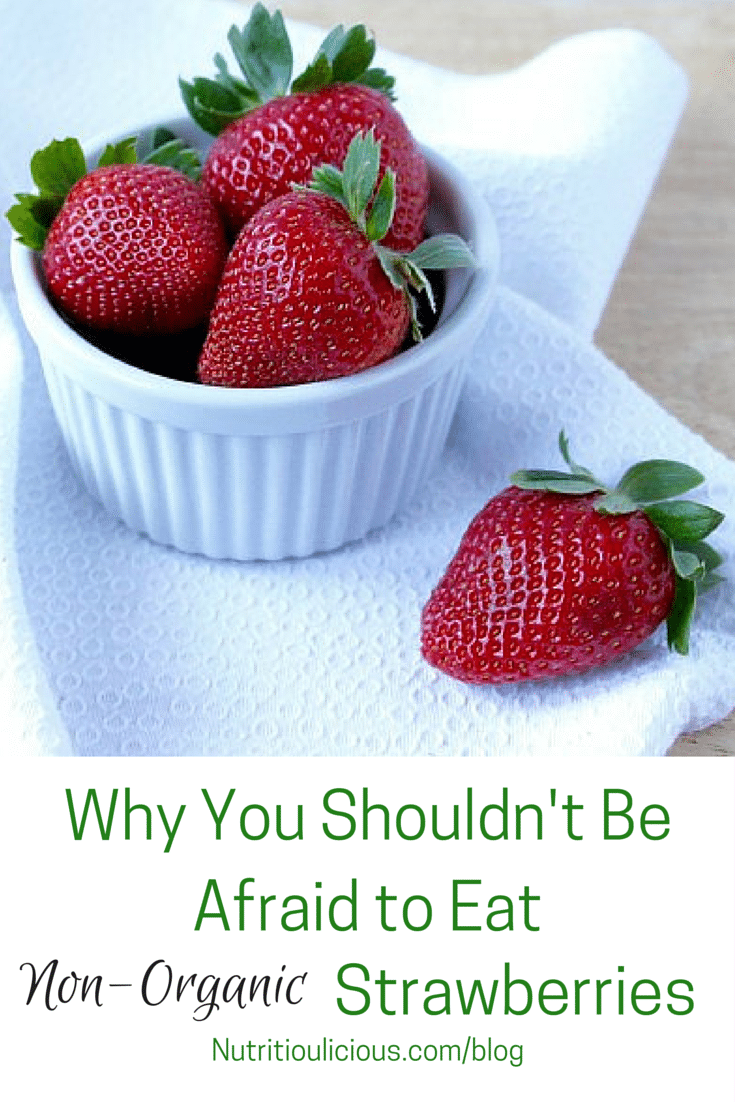 The question of whether you should buy organic or conventional comes up all the time. Clearly this post was an important read for many of you.
#5 Chicken Myths & Truths + Healthy Chicken Recipes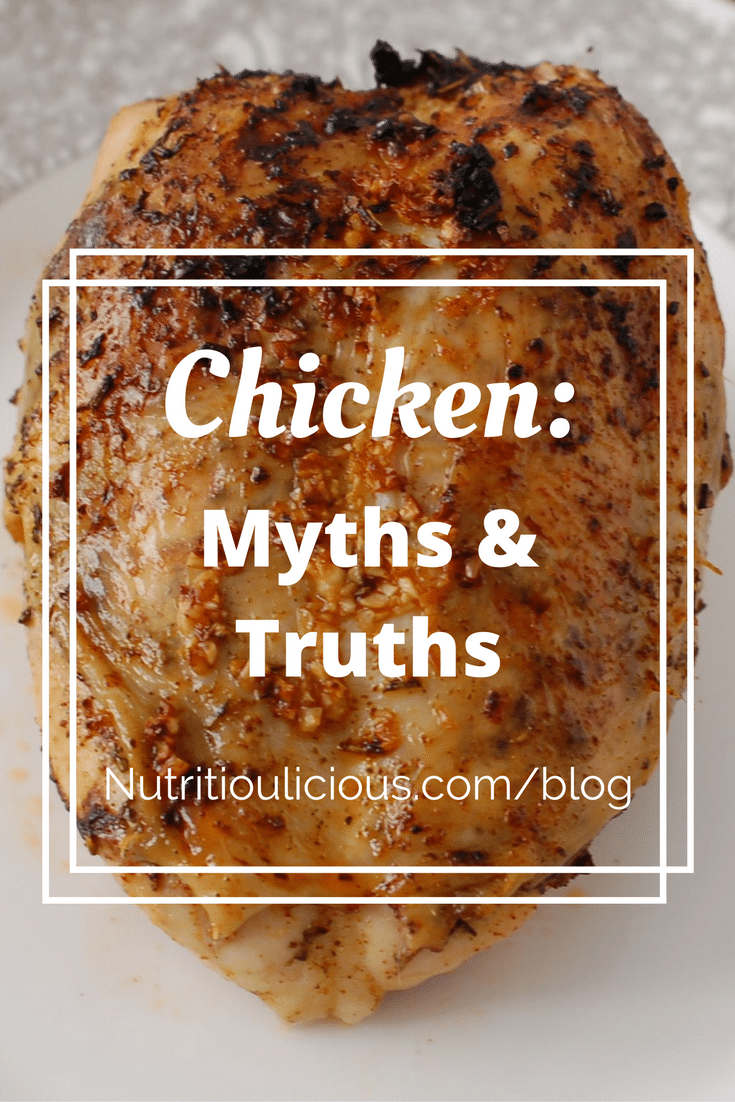 Food labeling and news about our food supply leave many of you (rightly) confused over what you should buy and how you should prepare food. Myth busting and shedding light on what you need to know is one of my goals. Plus, I gave you over 35 healthy chicken recipes in this post!
So there you have it, the top Nutritioulicious recipes and posts you all loved in 2016. Before I sign off for the year I also wanted to share with you my favorite recipe from 2016 – Veggie Cauliflower Fried Rice with Crispy Tofu. Cauliflower rice was hot in 2016 and it looks like cauliflower in all forms will continue to be on trend in 2017, so I hope you give my favorite recipe of the year a try!
Happy new year and see you in 2017!
What was your favorite Nutritioulicious recipe and post in 2016?
Share with me in the comments below!