Sherry Maple Glazed Salmon {Recipe ReDux}
July 22, 2014
A Spirited ReDux
From plain Jane vanilla extract to fancy-pants elderflower liqueur, we like to keep a little liquor in the kitchen. Show us how you like to cook, bake or mix-it-up with spirits, extracts and other alcohols. A splash of vodka makes summer sauces shine – and liqueurs brighten desserts: What's your healthy recipe with spirit?
Don't you just love the theme of this month's Recipe ReDux?! I mean, how often do you think to use alcohol in your cooking? I for one don't do it too often since most of what I serve to the kids, and while most of the alcohol does burn off when cooked, you can never be 100% sure there's none left, so no reason to take a chance. But given how much I love my wine and cocktails, it's no surprise that I was totally up for this challenge! And I knew exactly what I wanted to use as my spirit of choice:
Pedro Ximénez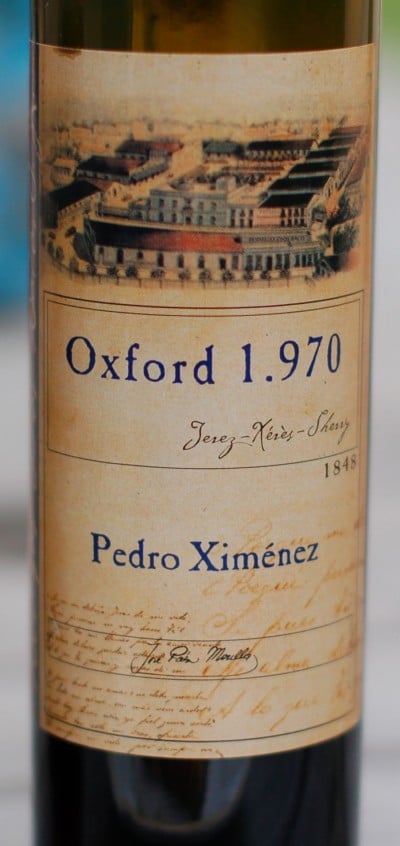 When I was in Spain last month, I had a glass of Pedro Ximénez at the end of one of the best meals of my life! We indulged in a 15-course tasting menu at the 2 Michelin star restaurant ABaC in Barcelona. We went to some of the most highly rated restaurants in the world on our trip, but this was by far our most interesting meal. Until that dinner, I had only seen the use of nitrous oxide on Top Chef when Chef Richard Blais was on the show, but now I can say I've experienced it myself – in this amazing Nitro Bloody Mary appetizer (below left).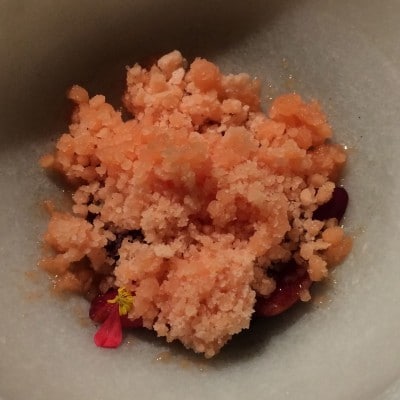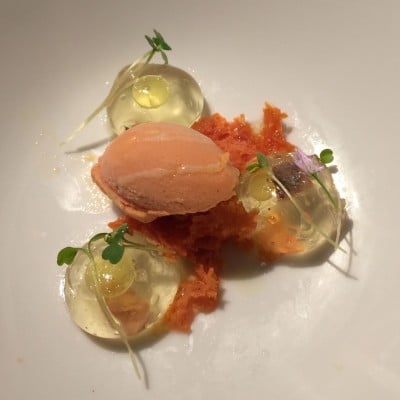 Some of the other interesting and unique dishes we enjoyed: Gazpacho made of tomato water balloons and tomato sorbet (above right), Pine Nut Risotto (bottom left), and Lipstick Sorbet (below right).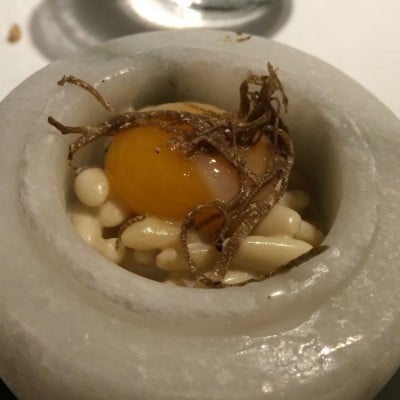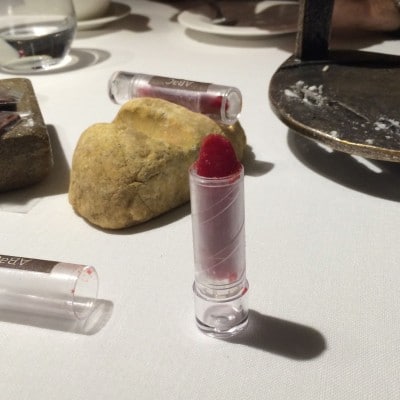 It was at that amazing dinner that I had a glass of Pedro Ximénez (PX), a deep, dark, prune-like sherry dessert wine that paired beautifully with our decadent desserts. I have always liked dessert wine, but never tried one like this. You could almost taste the heat of the sun under which the grapes dried. Since we liked it so much, we just had to buy a bottle of PX when we got home, so I knew it would be my spirit of choice as soon as I saw this month's ReDux theme.
Rather than use PX for dessert, I decided to use it to make a more savory fish dish. Combined with maple syrup and a touch of sriracha, and boiled down to a syrupy consistency, it made for a deliciously sweet and spicy glaze that stood up well against salmon, which tends to have a stronger fishy taste.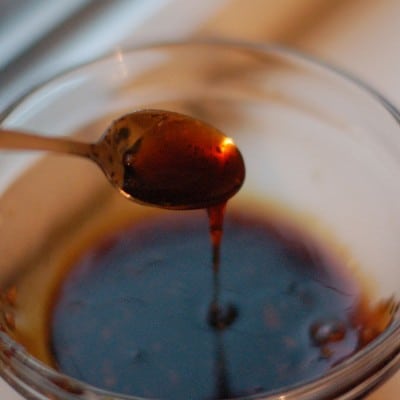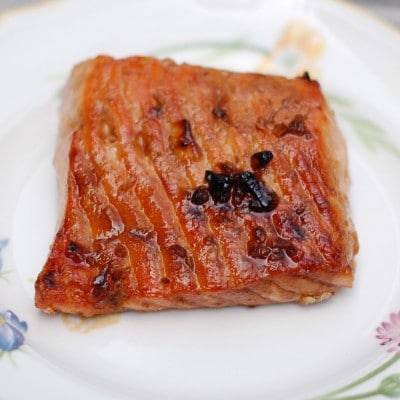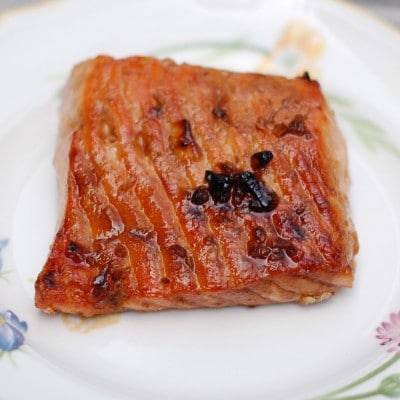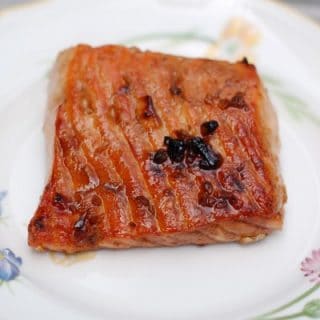 Sherry Maple Glazed Salmon
A combination of Pedro Ximénez sherry, maple syrup, and sriracha make for a sweet and spicy glaze to stand up to salmon.
Ingredients
1/4 cup maple syrup
2 tablespoons Pedro Ximénez sweet sherry
1 clove garlic, minced
1/4 teaspoon sriracha
1 pound salmon filet
Instructions
Combine maple syrup, Pedro Ximénez, minced garlic, and sriracha in a small pot. Bring to a boil; reduce heat to simmer until the mixture coats the back of a spoon.
While the glaze is reducing, broil or grill the salmon filet for about 15 minutes. Once the glaze comes off the heat, immediately brush it on the salmon and return to broiler or grill for another 5 to 10 minutes, until cooked to desired doneness.
 Check out my fellow Recipe ReDuxer's booze-infused recipes below, and tell me:
Have you cooked with spirits before?
[inlinkz_linkup id=419761 mode=1]