Our Global Kitchen: Food. Nature. Culture.
March 28, 2013
This post was written by Tiana Yom
"Everything we eat affects – and is affected by- the world around us.  Our food choices affect our health, the environment, and the people who grow, trade, cook, and eat it." – American Museum of Natural History
This past Friday, I was finally able to visit the American Museum of Natural History's Our Global Kitchen Exhibition. The exhibition starts with a short introductory video of the food system in the United States. It was astounding to see from this short clip, how the food on our tables comes from such great distances. For example producing, manufacturing, and transporting a simple bowl of cereal is far from simple. The process from field to flake to box involved multiple states, power plants, and shipping methods.
There are so many unique corners of this exhibit, filled with lots of great information and fun facts all about food. There are interactive stations for one to learn how foods, such as bananas, tuna, and apples, are transported domestically and globally. There are also sections that showcase how foods are used in major celebrations like Thanksgiving, Ganesh Chaturthi, and Chinese New Year. What I especially loved about this exhibition is the interactive kitchen – with free tastings! Different chefs come in weekly for book signings and cooking demos. Another section showcased the calorie consumption and food expenditure among families nationally. In the United States, the caloric intake available daily per person is 3,774 calories and roughly 414 pounds of food goes to waste per person per year (see photos below).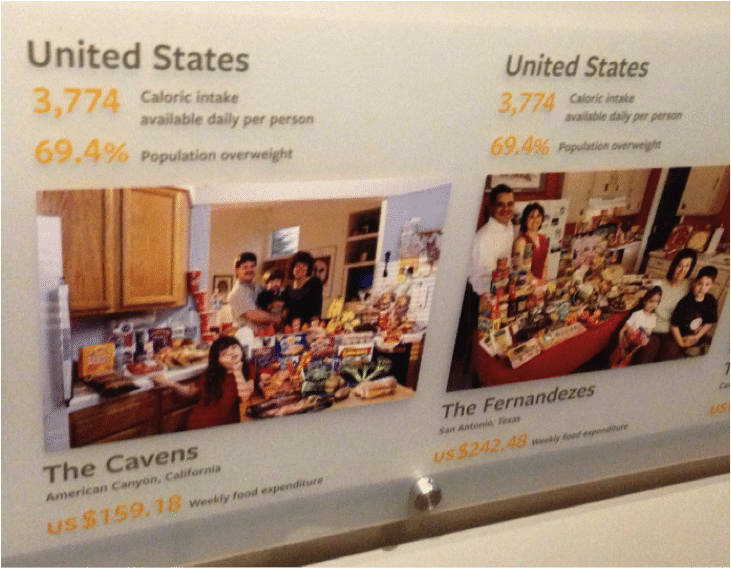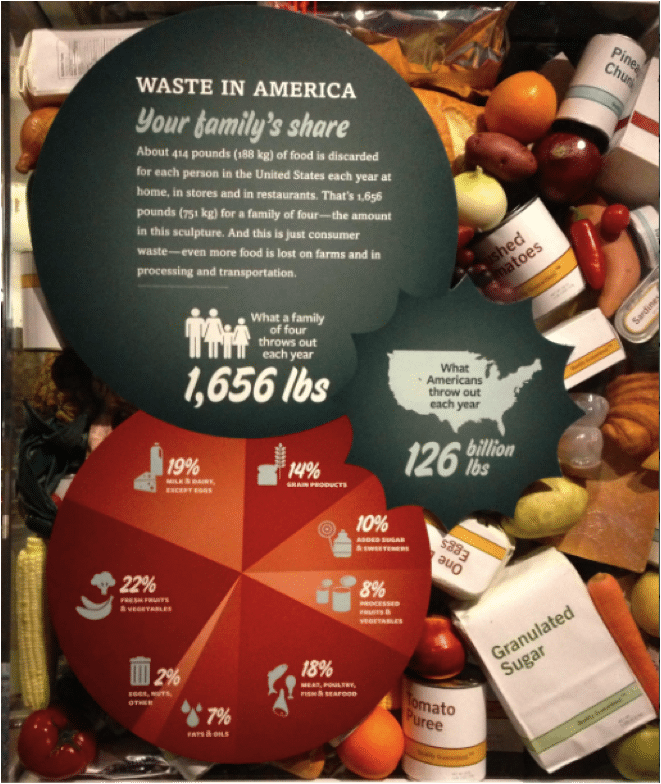 Right next to the "Waste in America" corner, was a large display of MyPlate. I was beyond elated to see a large display of MyPlate, as it is National Nutrition Month!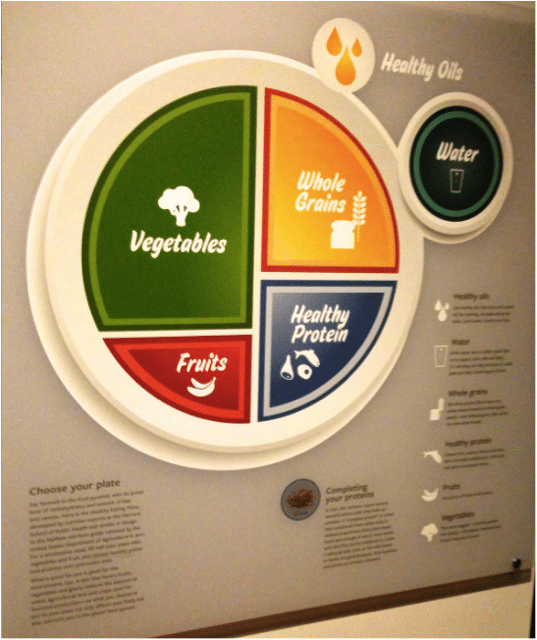 Overall, I thought it was a great exhibition for all ages to visit. I definitely agree and support the overarching, take away message: food choices are personal and separate yet our food systems are vast, which connect each and every one of us.  
To visit AMNH's Our Global Kitchen, visit Our Global Kitchen, and to find out where in the world many of the foods in your kitchen come from, check out the Global Grocery.