Nutritioulicious Babies
January 30, 2012
Hi Nutritioulicious readers! I know it's been a while since I have posted, but things have been a little crazy around here. Three and a half weeks ago I delivered my two beautiful baby girls! It's been a crazy few weeks but I finally had a few moments to let you all know about their arrival and show you a couple of pictures.
Charlotte Edie was born January 5th at 12:17 pm and Sabrina Lily was born at 12:26 pm. They were both 5 pounds 6 ounces, 18 1/2 inches long, and they are currently just above the 6 pound mark. Here is a picture of them from the day we came home from the hospital.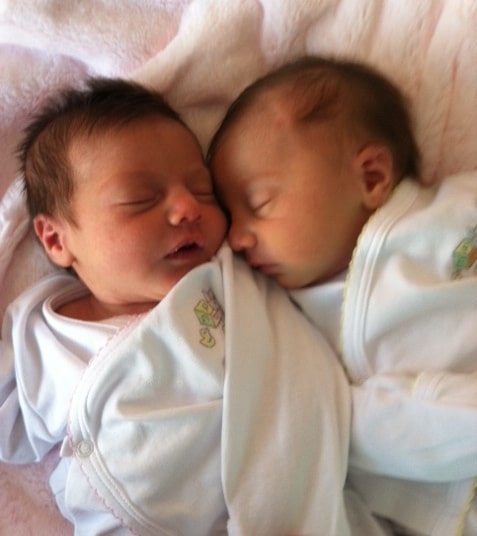 They are getting bigger every day – it's really amazing to see them grow! And boy do they have an appetite, just like their parents! They are definitely a pair of Nutritioulicious babies!!
I'm not sure how much time I'll have for blogging over the next couple of weeks, but I'll be sure to post when I can. In the meantime, stay tuned for updates on the babies and nutrition and food news!