Moroccan Lamb Burgers {Recipe}
December 20, 2012
Back in August I cut out a recipe from Parents Magazine for Moroccan Lamb Burgers with Spiced Ketchup. Like I do with most of the recipes I cut out, I stuck it in my recipes-to-make folder and put it away. A few weeks ago, as I was looking through the folder for some new recipe inspiration, I came upon this ripped out page and decided it was time to make it. But of course I couldn't leave well-enough alone. After looking in my fridge and seeing what other ingredients I had, I came up with my own variation of Moroccan lamb burgers. I still made the Spiced Ketchup from the original recipe, but I honestly have to say that I preferred my Orange-Ginger Cranberry Sauce on top.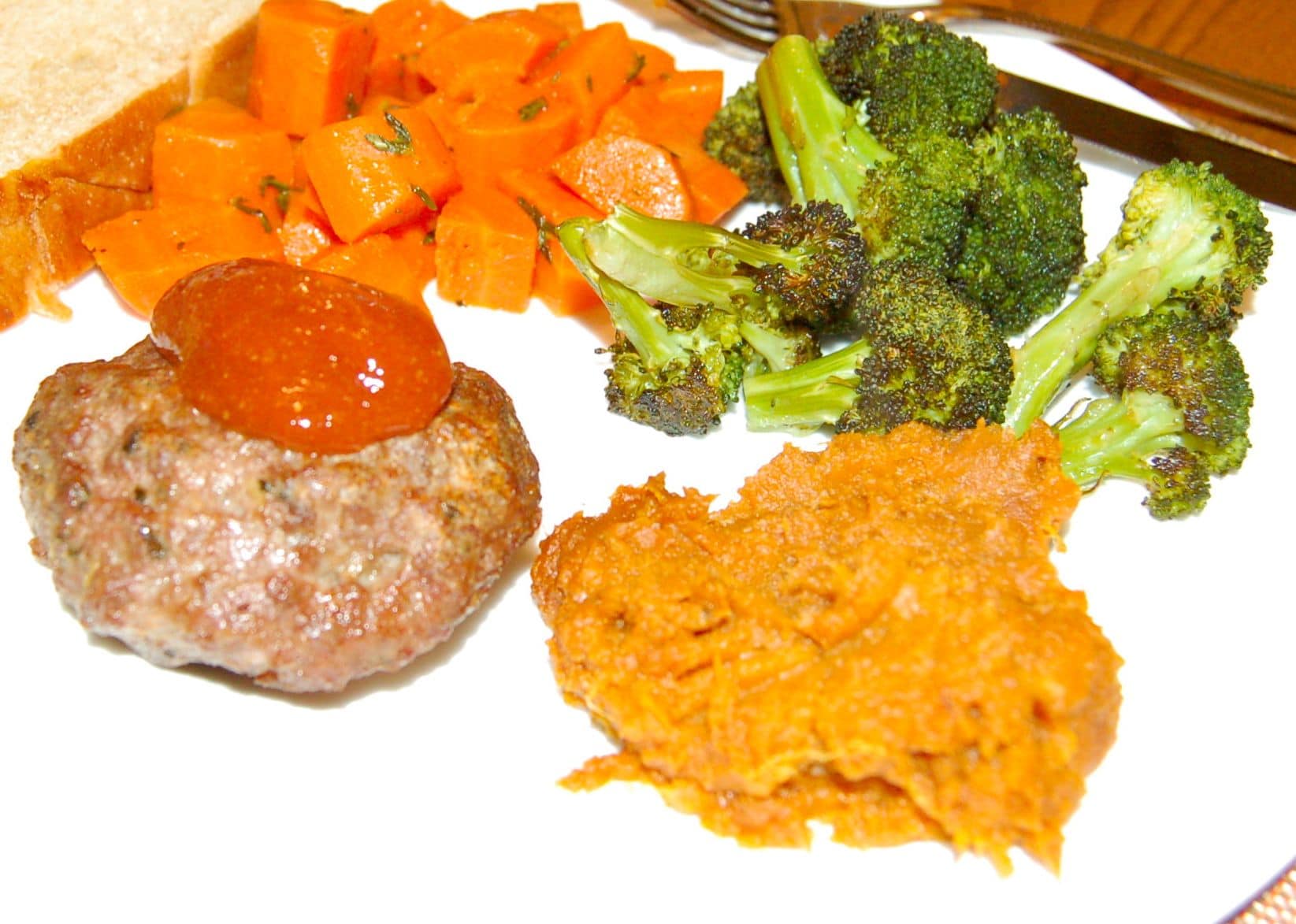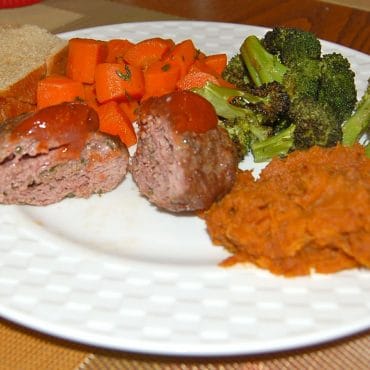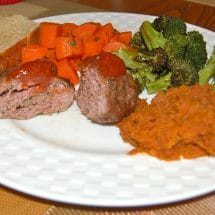 Ingredients
1

teaspoon

lemon juice

1

teaspoon

finely grated lemon zest

2

tablespoons

coarsely chopped parsley

2

teaspoons

cumin

1 1/2

teaspoons

coriander

1/2

teaspoon

cinnamon

1/2

teaspoon

Kosher salt

Freshly ground pepper

2

pounds

ground lamb
Instructions
In a small dish, combine the lemon juice, lemon zest, parsley, cumin, coriander, cinnamon, salt, and pepper to make a paste.

In a large bowl, mix together the lamb with the spice paste. Form into 8 patties and place on a greased broiling rack over a baking sheet or broil pan (you want to have the burgers on a rack so that the baking sheet can catch drippings).

Broil burgers about 6 minutes per side for medium rare.
I normally would serve these on whole wheat buns, but since we were having them for Friday night Shabbat dinner and I knew we would be eating challah, I didn't think we needed a bun too. So I served them bunless with side dishes.