Menu Plan Monday: Week of September 14, 2015
September 14, 2015
Wishing a happy, healthy, and sweet New Year to all who celebrate Rosh Hashana, the Jewish New Year. Plus Link Love & this week's Menu Plan Monday!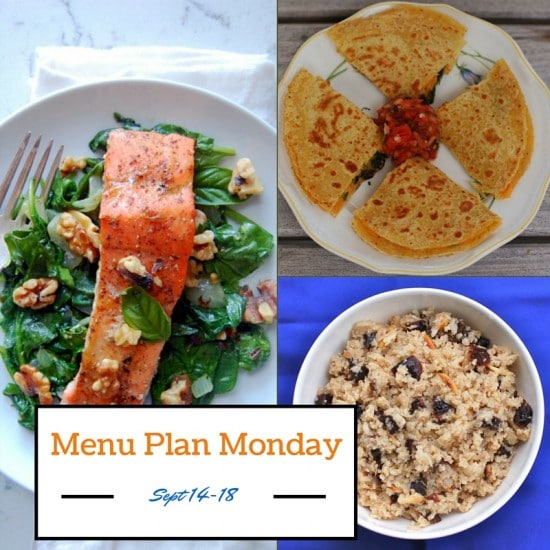 Shana Tova  – Happy and Healthy New Year to all who are celebrating the Jewish New Year, Rosh Hashana! Last night we had a feast at our house! My husband smoked a 5 1/2 pound brisket on the outdoor grill for 8 hours, which we served with my noodle kugel (kugel is like a casserole for those who are unfamiliar), mushroom and onion barley, and grilled beefsteak tomatoes with aged balsamic. Plus we started the meal with my homemade chicken soup, chock full of veggies like carrots, parsnips, leeks, onions, and celery. The nice thing about the holiday coming so early this year is that we could use our grill to make some of the meal!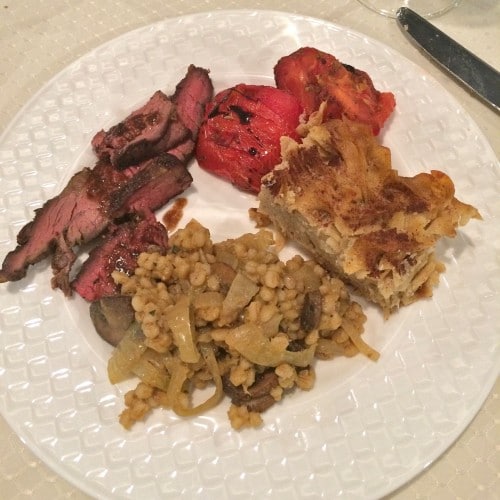 It was also my father-in-law's birthday, so instead of traditional honey cake for dessert, I made him his favorite type of cake – yellow cake with chocolate frosting. Since we keep Kosher and don't mix dairy and meat, I needed a non-dairy cake for this occasion. Lucky for me, Kelly from The Pretty Bee (a fellow member of The Recipe ReDux) has lots of vegan recipes, including this Vegan Yellow Cake with Rich Chocolate Frosting. It was my first time baking a birthday cake (as you may know, I don't do a lot of dessert baking), and I was pleasantly surprised with how it came out (as was my husband who was super skeptical!).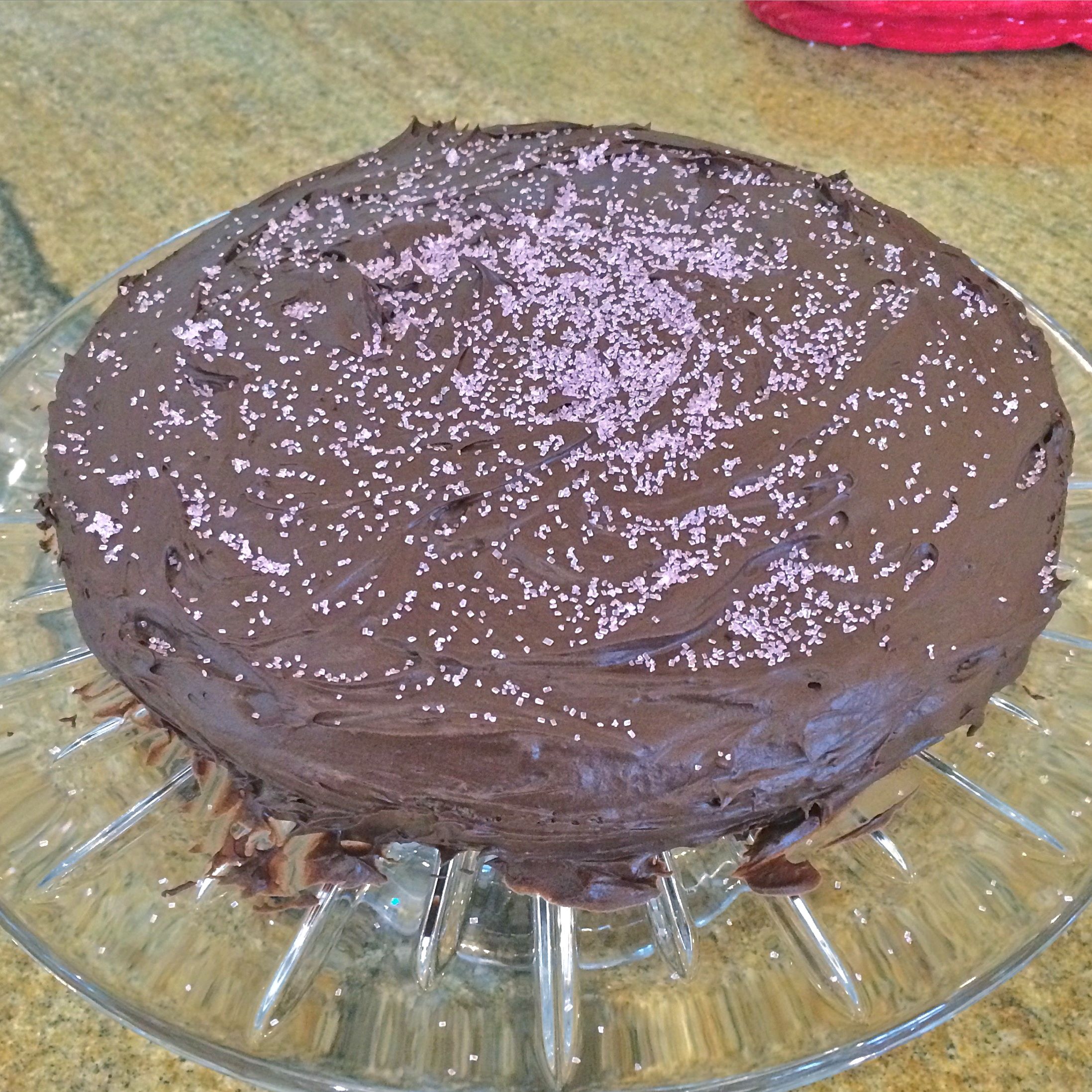 We have lots of leftovers for tomorrow night and to balance out all these holiday meals I'm trying to keep the rest of the week's menu a little lighter and less involved in the kitchen. Check out the full menu below after you've had a chance to look through some of my favorite links from last week!
Articles:
Want to Raise a Good Eater? Let Your Child Make These 3 Mistakes @ Raise Healthy Eaters
Build a Better PB & J @ Healthy Bites
Why I Don't Purposely Buy Organic @ Mom to Mom Nutrition (totally agree with Katie on this one!)
52 Healthy, Packable Back-to-School and Work Snacks @ Go Dairy Free (what a resource!)
Whole Grain Round Up @ Shaw Simple Swaps (celebrate National Whole Grain Month!)
Recipes:
Triple Berry Jam @ Sara Haas, RDN, LDN
The Essential Nut and Seed Granola Bar @ Uproot From Oregon
Apple Walnut Buckwheat Pancakes @ RDelicious Kitchen
Black Olive, Heirloom Tomato, and Arugula Farro Tapas @ Be Truly Nourished
Pumpkin Spice Granola @ The Pretty Bee
Chocolate Pumpkin Oat Muffins @ The Wholesome Dish
Black Olive and Sun-Dried Tomato Focaccia @ Craving Something Healthy
Greek Pasta Beef Casserole @ Chocolate Slopes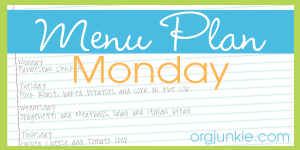 Week of September 14, 2015
Monday: Rosh Hashana Dinner #2 at my husband's aunt's house
Tuesday:  Leftovers from Rosh Hashana Dinner #1: Smoked brisket, Cinnamon Apple Noodle Kugel, Mushroom Onion Barley, and grilled tomatoes with aged balsamic
Wednesday: Glazed Dijon Salmon with Spiced Apples, Carrots, and Zucchini Quinoa
Thursday: Sweetpotato Black Bean Quesadillas with side salad
Friday: Roast Chicken with Rosemary Sweet Potatoes and Onions and Spiced Plum Cauliflower Rice
What do you have cooking in the kitchen this week?
Tweet me @JLevinsonRD with #DinnerTonight
Linking up at Org Junkie's Menu Plan Monday