Menu Plan Monday: Week of October 5, 2015
October 5, 2015
Registered dietitian nutritionists take over Nashville, pumpkin is everywhere, and Hello Fresh keeps us well-nourished this week.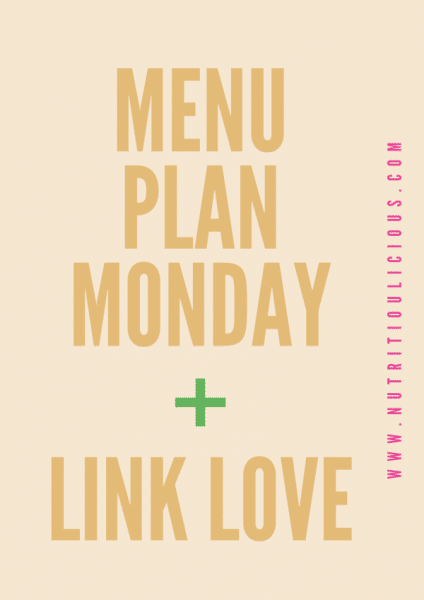 Happy Monday from Nashville! I'm currently at the annual Academy of Nutrition and Dietetics Food and Nutrition Conference & Expo (FNCE), which my friend Jaime so perfectly named "the nutrition Super Bowl!" After a few years out of the game, last year I made my return when FNCE was in Atlanta. It was great to be back and I'm excited to return again, this year in the Country Music Capital of the World! (My mom is quite the country music fan and super jealous right now!)
It's hard leaving the kids for a few days, but I love catching up with old RDN friends and getting together with new ones, especially those who I socialize with on a daily basis over social media. It's so much fun getting to meet each other in person! I'm especially excited for a mini-reunion with my fellow-Blog Brûlée alums and the RDNs I met on the Wild Blueberry Blog the Barrens trip I was on this past August.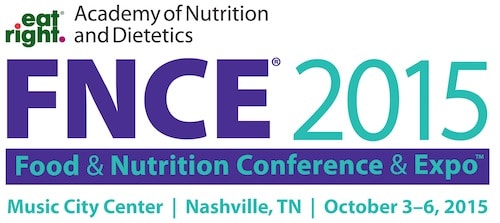 If you want to see what all the RDNs who are taking over Nashville are up to, check out #FNCE on Twitter. And keep your eyes out for all my Twitter and Instagram shares for an inside look.
Since I won't be home for dinner tonight and tomorrow, I made sure there would be leftovers from the weekend and I bought some extra groceries last week for my nanny to make dinner Tuesday night. The rest of the week I'll be experimenting with a meal box from Hello Fresh – perfect timing since I knew I wouldn't have time for my usual grocery shop this week. Last week I had a hands-on experience with the folks from Hello Fresh when they invited me to a luncheon where I learned all about the company and got to make – and taste – their delicious food. If you're interested in trying Hello Fresh, learn about their meal kits.
In the meantime, don't miss some excellent articles below, plus lots of pumpkin-based recipes. 'Tis the season!
Articles:
What Are Omega-3s? by Jenna Braddock @ FitFluential
My Top 10 Healthy Lifestyle Tips @ The Grateful Grazer
Staying Healthy When Busy @ Danielle Omar
Ask Well: A Myth About Refreezing Food @ NY Times
What Is Normal Eating @ Abby Langer Nutrition
Recipes:
Pumpkin Spice Cupcakes with Cinnamon Buttercream @ The Pretty Bee
Healthy Pumpkin Desserts @ 24 Carrot Life
The Ultimate Apple Recipe Roundup @ Eat Real Food
Spice Roasted Delicata Squash with Port Reduction @ Healthy Seasonal Recipes
Cranberry Pumpkin Butter @ My Cape Cod Kitchen
Crunchy Asian Edamame Slaw with Baked Tofu @ Avocado A Day Nutrition
Tomato Carrot Soup @ The Crowded Table


Week of October 5, 2015
Monday: Away – the kids will be having leftovers from last Friday Roasted Chicken with Artichokes, Peppers, and Sun-Dried Tomatoes, Braised Red Cabbage with Apples, and Mushroom Onion Barley
Tuesday: Away – last week I bought & froze tilapia, which will be baked and served with roasted sweet potatoes and broccoli
Wednesday: Hello Fresh vegetarian dinner (#sample)
Thursday: Hello Fresh vegetarian dinner (#sample)
Friday: Spicy Asian Meatballs with Veggie Fried Rice
What do your kids eat for dinner when you're away?
Tweet me @JLevinsonRD with #DinnerTonight