Menu Plan Monday: Week of October 19, 2015
October 19, 2015
My favorite cold weather meals, link love, and this week's Menu Plan Monday.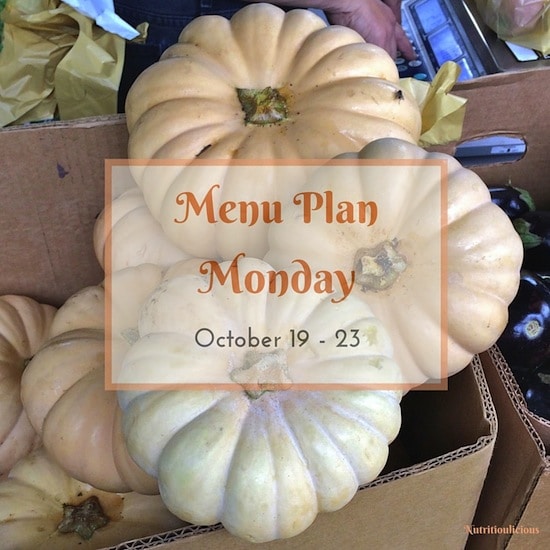 Brrr…it got cold here in NY this weekend, which has put me in the mood for warming foods like soups, stews, roasted veggies, and pasta. While I can – and do – eat all of these all year long, the fall and winter is definitely prime time for these types of meals, especially when made with seasonal ingredients like pumpkin, butternut squash, carrots, parsnips, pomegranates, and more. So that's what you'll see featured in this week's menu below.
In case you missed it, last week I posted two recipes made with Sabra Hummus as entries into The Recipe ReDux/Sabra contest.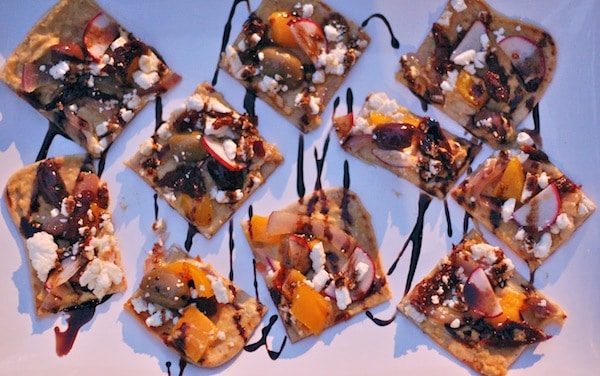 Mediterranean Hummus Flatbread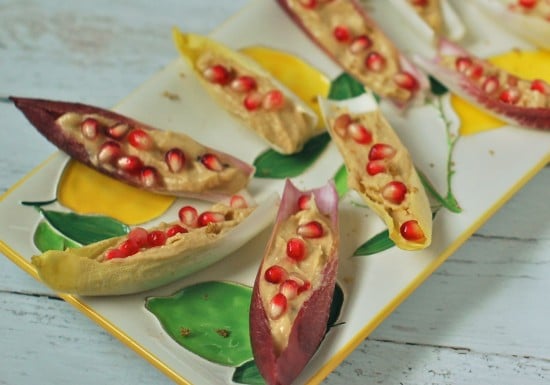 Lemon Hummus Endive Boats with Pomegranates
Now it's time for some of my favorite links from last week, followed by this week's Menu Plan Monday below.
Articles:
Orthorexia: When Healthy Eating Goes Overboard @ Your Choice Nutrition by Dietitian Brittany
4 Myths About Milk @ Real Mom Nutrition (these myths are spot on – I get asked the same things all the time!)
What Is the Healthiest Type of Oatmeal? @ Make Healthy Easy (Oatmeal doesn't have to be so confusing!)
6 Essential Hip and Glute Exercises for Runners @ Love Life Surf
The Dinnertime Rule that Will Change Your Life @ Real Mom Nutrition (we have the same rule in our house. No short order cooks here!)
Part One: My Secret to School Lunch @ Mom's Kitchen Handbook (Love Katie's tips and can't wait for the rest of her series)
The Best Fruit of the Fall @ The Skinny on Low Cal (I wrote this post for my client the Calorie Control Council)
Recipes:
Cauliflower Hummus Bites @ Food Pleasure and Health
Cranberry Pumpkin Granola Bars @ The Cookin' RD
Pumpkin Blondies with Pecans and Chocolate Chips @ Uproot From Oregon
Creamy Mediterranean Tomato Hummus Soup @ Craving Something Healthy (I never thought to add hummus to soup!)
Thai Chicken and Pumpkin Curry Pasta @ MJ and Hungryman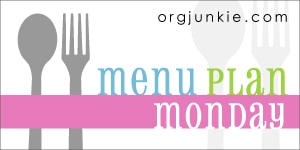 Week of October 19, 2015
Monday: Leftover Lemon Rosemary Chicken with roasted Brussels Sprouts and leftover Cinnamon Roasted Carrot and Farro Salad
Tuesday:  Ravioli with Pumpkin Sauce and side salad
Wednesday: Winter Root Vegetable Salad with Fried Eggs
Thursday: Off duty!
Friday: Pumpkin Chili over Quinoa
What foods do you enjoy during the fall?
Tweet me @JLevinsonRD with #DinnerTonight