Menu Plan Monday: Week of May 25, 2015
May 25, 2015
Memorial Day Weekend recap, link love, and this week's Menu Plan Monday!
Happy Memorial Day! Hope everyone had a great holiday weekend and enjoyed some fun, sun, and good eats like we did. Despite waking up Friday morning with a sore throat, our first barbecue of the season Saturday afternoon was a success!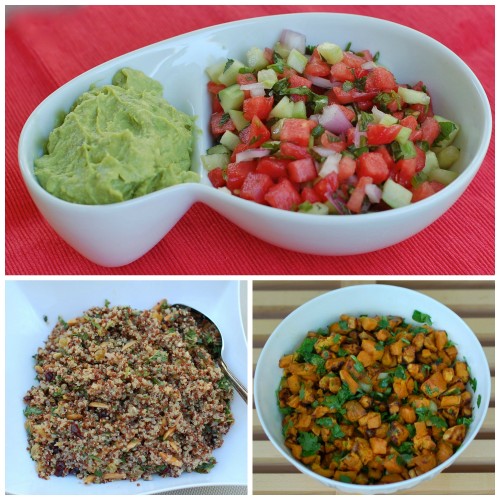 We started with watermelon salsa and homemade guacamole served with chips, bell peppers, celery, and jicama; sweet pea dip; and strawberry-rhubarb cocktails. The main course included soy marinated steak, grilled coconut-lime chicken breasts and wings, rainbow quinoa salad (a variation of this recipe), sweet potato salad (always a hit), and grilled carrots, zucchini, yellow summer squash, asparagus, and onions. Dessert was a team effort with my friend's homemade chocolate chip cookies, which we used to make ice cream sandwiches, and a delicious farmers market strawberry rhubarb pie my husband requested. My friend made his day by showing up with this one!
And that was just Saturday! Sunday was spent at a princess-themed birthday party followed by play time in the sprinklers, and another barbecue, this time at a friend's house. And today we enjoyed walking through a local park and arboretum (pics below), followed by a barbecue with my parents, which is always a blast for the kids.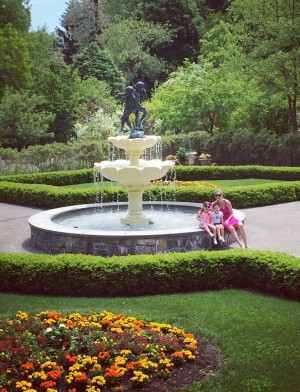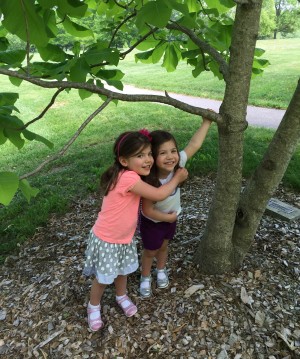 Now it's time to head back to work. This week is another light one in the kitchen for me thanks to a work event one night and dinner with friends another. Be sure to see what's on the menu the rest of the week. You'll find it below this past week's Link Love!
Just in case you missed them, here are some posts from last week here on Nutritioulicious:
5 Healthy Habits for Memorial Day Weekend (and really all summer long)
20 Summer Cocktails and Mocktails
Homemade Tomato Sauce with Mushrooms – reduced sodium, DIY, Recipe ReDux for May
What did you eat over Memorial Day Weekend?
Articles:
How to Reduce Cortisol Naturally @ MJ and Hungryman
40 Tips for Managing Food Allergies @ C It Nutritionally (May is Food Allergy Action Month)
Myth Monday: The Sea Salt Halo @ Your Choice Nutrition
A Dietitian's 5 Poor Eating Habits {Yes, We're Human Too!} @ Chocolate Slopes
10 Tips for Dealing with Bad Body Image @ Eat Spin Run Repeat
Confessions of a Food Safety Fanatic @ Be Truly Nourished (great tips for summer food safety)
How Mindful Eating Can Improve Your Health + Your Happiness @ The Grateful Grazer
Recipes:
Composed Bean Salad @ Healthy Seasonal Recipes
Hummus, Chicken, & Grape Tartines @ Meal Makeover Moms
Peanut Butter Oatmeal Chocolate Chip Bars @ The Pretty Bee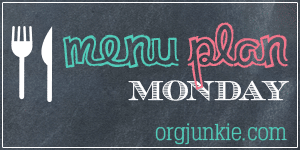 Week of May 25, 2015
Monday: Memorial Day Barbecue at my parents' house
Tuesday: This and That! Coconut-Lime Chicken, Soy marinated chicken, grilled asparagus, marinated zucchini with mint
Wednesday: Sushi dinner with friends
Thursday: Out for dinner event
Friday: Grilled Chicken Teriyaki with Quinoa Veggie Fried "Rice" (both recipes from Sonali @ The Foodie Physician)
Tweet me @JLevinsonRD with #DinnerTonight
Linking up at Org Junkie's Menu Plan Monday