Menu Plan Monday: Week of May 19, 2014
May 19, 2014
Hope everyone had a great weekend! Last week's menu didn't go quite as planned as a result of sick kids and not enough time to cook as a result. So this week we'll be having some of what we missed last week. Here's what's on tap!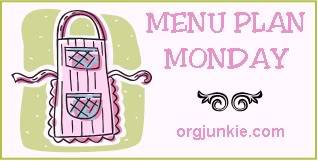 Week of May 19, 2014
Monday: Shakshuka, Salad, and Cute Little Cornbread
Tuesday: Poached Salmon Salad with Nectarines, Radishes, and Sugar Snap Peas (variation of this recipe)
Wednesday: Citrus Ginger Tofu Salad with Soba Noodles
Thursday: Off Duty
Friday: Barbecue Chicken with Grilled Asparagus and Vidalia Onions

What are you having for dinner this week?
Tweet me @JLevinsonRD with #DinnerTonight
Linking up at Org Junkie's Menu Plan Monday.