Menu Plan Monday: Week of March 23, 2015
March 23, 2015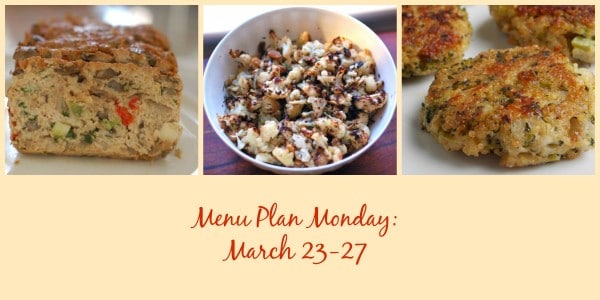 Recipes and links I loved from last week and this week's Menu Plan Monday!
Before we get to the links I loved from last week, just a reminder to check out this month's Recipe ReDux post, which was posted over the weekend and has over 50 Cook Once, Eat Twice recipes, including my Roasted Chicken with Fennel, Carrots, and Dried Plums!
Now, here are some other links to check out in case you didn't see them last week:
36 Feel Good Sexy Salads @ The Spicy RD
Grilled Asparagus and Grapefruit Salad @ Be Truly Nourished
9 Tips and Recipes for Making Healthy Food FUN For Kids @ Meal Makeover Moms
Nutrition Fads – Fact vs. Fiction @ Eating With a Purpose
Why Young Athletes Shouldn't Guzzle Sports Drinks @ Just the Right Byte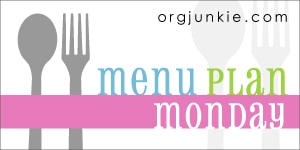 Week of March 23, 2015
Monday: Caprese Pasta Salad with Arugula, Fennel, Orange Salad on the side
Tuesday: Cheesy Quinoa and Broccoli Patties with Rosemary-Roasted Cauliflower with Raisins
Wednesday: Asian-Style Turkey Meatloaf with Garlic Green Beans and Snap Peas
Thursday: Off Duty
Friday: Quinoa Stuffed Cornish Hen with side vegetable TBD
Do you have a favorite recipe or link from last week?
What's on your menu this week?
Tweet me @JLevinsonRD with #DinnerTonight
Linking up at Org Junkie's Menu Plan Monday