Menu Plan Monday: Week of June 8, 2015
June 8, 2015
Find out why diets fail, picky eating tricks for toddlers, and the best corn recipes for the summer in this week's link love! Plus, this week's summery menu.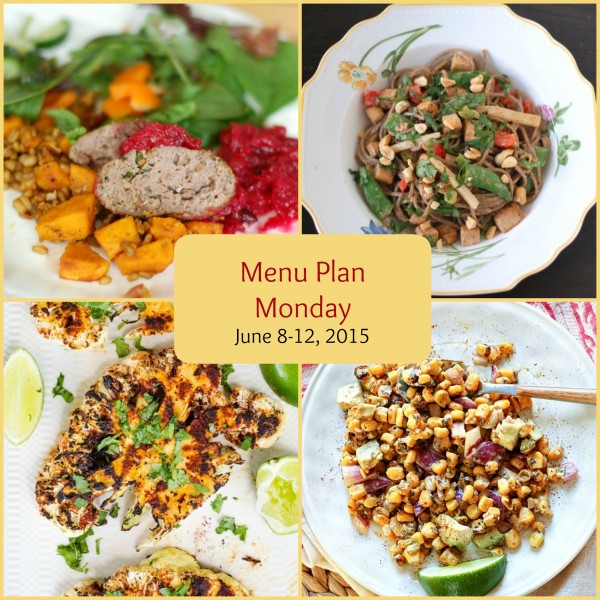 Hope everyone had a great weekend! Before we get to this week's link love and menu plan, I wanted to give you an update on how our meals went last week, especially the fish!
I ended up making two batches of the fish, because it's the type of dish that really needs to be cooked à la minute. The first batch, which I made earlier for the kids, I prepared exactly as directed in the recipe and I found it to be too oily and greasy. It almost had a movie-theater-popcorn smell and taste to it. So for the second batch, I reduced the oil and the butter, which was still more than enough to coat the fish and impart loads of flavor, but not make me a grease ball at the stove. My husband was very pleased and felt it was exactly like what he would get at a French or Italian restaurant. I agree, but have to say I enjoy more inspired fish dishes like this Sherry Maple Glazed Salmon!
The rest of the week was a success, especially my Mediterranean Style Egg and Cheese recipe, which I posted on Saturday for this week's sponsored Recipe ReDux contest. If you missed it, be sure to check it out and let me know what you think!
I'm heading out of town this afternoon for the Mushroom Council Farm Tour taking place Tuesday. I love mushrooms, so I'm super excited to learn how they're grown and harvested and about different varieties of mushrooms. While away, my family will be enjoying leftovers from yesterday's barbecue. I'll be back to cooking Wednesday and the rest of the week and Sunday is my husband's birthday, so I'll have to come up with something extra special to make for the weekend!
Be sure to take a look at this week's Link Love below – there are some great articles and recipes you won't want to miss! Hope you have a great week!
Link Love
Articles:
A Psychologist Spills Secrets On Why Diets Fail @ NPR
19 Wisdoms of Life @ Strength & Sunshine (Rebecca is wise beyond her years. Wish I thought about life like this when I was a teenager!)
Caution, Picky Eater Ahead: 7 Tricks for Toddlers @ Food Insight
Beef: Does it Deserve Such a Bad Reputation? @ Chocolate Slopes (hint: the answer is No!)
Food Addiction: What Does the Science Say? by Neva Cochran, MS, RDN, LD @ Sweet Surprise (I'm a consultant to CRA, but was not asked to promote this post on my site)
Recipes:
Favorite Spring & Summer Salad Recipes @ Healthy Ideas Place
The Best Ever Grilled Corn Recipe Roundup @ Food Confidence
27 Delicious Strawberry Recipes {RD Approved} @ Eat Real Food
Southwest Cauliflower Rice Confetti Salad @ Crave Something Healthy
Top 3 Healthy Picnic Perfect Recipes @ Abbey's Kitchen (The recipes look great, but Abbey's video is the real star of the show!)
Creamy Cabernet 3-Cheese Veggie Lasagna @ The Nutritious Kitchen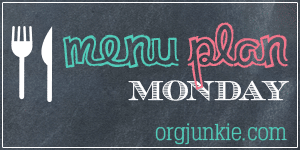 Week of June 8, 2015
Monday: BBQ Leftovers: Moroccan-Spiced Lamb Burgers and Grilled Chicken with Cherry Chutney and Corn and Black Bean Quinoa Salad
Tuesday: Off Duty
Wednesday: Peanut Soba Noodles with Crispy Tofu and Spring Vegetables
Thursday: Pizza Night
Friday: Cilantro-Lime Steak with Grilled Corn Salad with Avocado and Grilled Chipotle Lime Cauliflower Steaks
Tweet me @JLevinsonRD with #DinnerTonight
Linking up at Org Junkie's Menu Plan Monday