Menu Plan Monday: Week of June 29, 2015
June 29, 2015
A Taste of Italy, a week in Nantucket, loads of Link Love, and a Nutritioulicious start to July.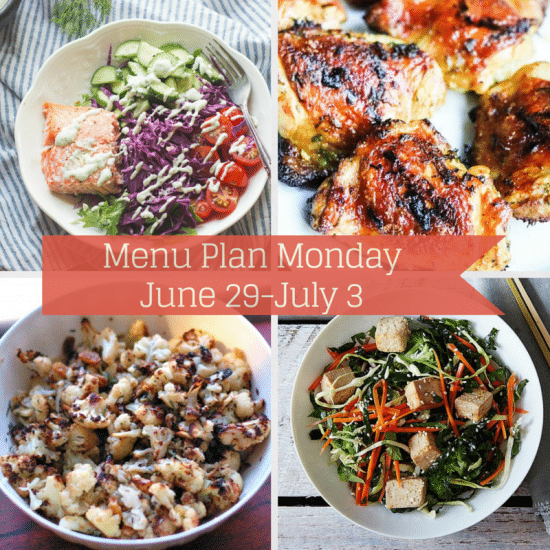 Hello everyone! I was away last week, so other than a few Tweets, Pins, and Instagram posts (mostly of my fam!) I took a little time off from work and the blog. But now I'm back and have lots of fun things to share with you, including family photos, some awesome articles and recipes from the past two weeks, and a Nutritioulicious menu leading up to July 4th weekend.
First up, in case you missed it, my June article and recipe for Today's Dietitian is now available online. In A Taste of Italy I share some of the food and nutrition lessons I learned while studying abroad in Florence during my Junior year at NYU. Plus I share a spin on the classic Caprese Salad; perhaps you'll want to try it as a vegetarian side dish for your holiday weekend barbecue!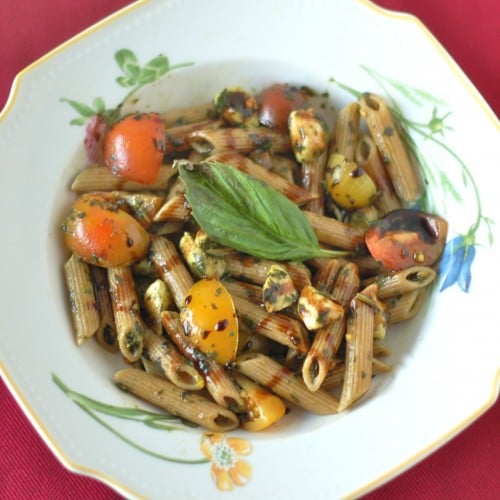 Speaking about food, we had lots of good eats while on the island of Nantucket last weekend with my husband's family. What was Charlotte and Sabrina's favorite part of the trip? Ice cream every night! Here are some fun photos of the kids and one of our whole family (sans our dog) from the last night on the island.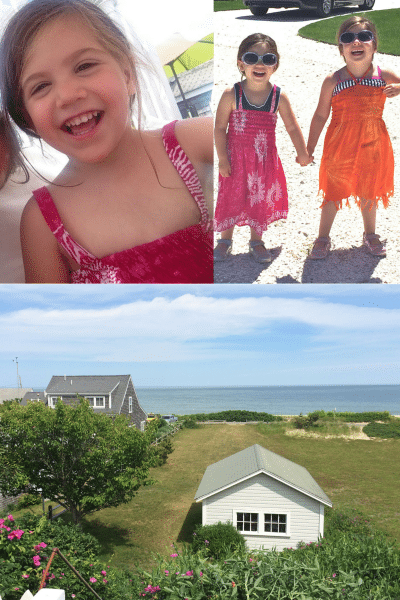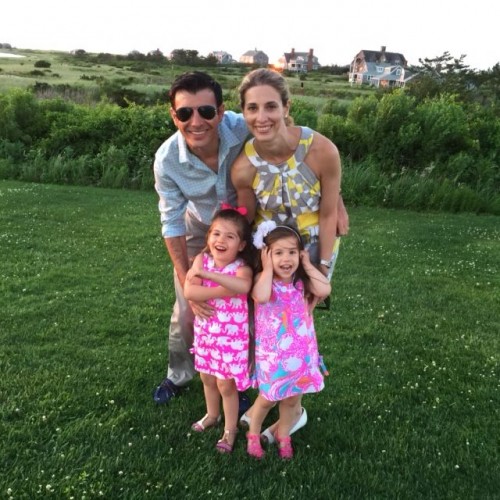 Now onto this week's #LinkLove. There were so many great articles and recipes I came across over the past two weeks. This list doesn't include them all, but if you want to see other links I shared you can check out my Twitter feed and Facebook page.
Articles:
Yoga is Not Simply Yoga @ Strength and Sunshine
Four Reasons You Shouldn't Quit Sugar by Abby Langer, RD
How a "Snack Platter" Can Transform Snack Time for Kids @ Real Mom Nutrition
Summer Produce Guide @ The Grateful Grazer
5 Myths about Eating Disorders @ Food & Nutrition's Stone Soup Blog
How I'm Learning to Love My Imperfect Body @ Raise Healthy Eaters
30 Healthy Snacks for a Road Trip @ Mom to Mom Nutrition
Dear TV Doctors: Please Stop Making Up Diets @ Chew the Facts (in other words, what's up with the Pegan diet?!)
Menu Planning with SCALES @ My Menu Pal (you know I'm all about menu planning!)
Recipes:
Corn and Tomato Pasta Salad with Cilantro Vinaigrette @ BeginWithin Nutrition
Quinoa Salad with Blueberries and Fresh Corn @ Eating Made Easy
Asparagus and White Beans with Cilantro Pesto @ Food Confidence
Three Cheese Fig and Onion Pizza @ Healthy Nibbles & Bits
Cauliflower Buns (Gluten-Free, Dairy-Free) @ MJ and Hungryman
Mini Berry Cheesecakes @ Meal Makeover Moms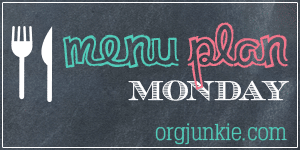 Week of June 29, 2015
Monday: Greek Salmon Salad with Tzaziki made with poached salmon
Tuesday: BBQ Chicken with Quinoa Salad with Blueberries and Corn (link above in recipe link love) and Garlicky Green Beans
Wednesday: Citrus Ginger Tofu Salad with Soba Noodles
Thursday: Off Duty
Friday: Grilled Thai Curry Cilantro Garlic Chicken with Rosemary-Roasted Cauliflower with Raisins and Grilled Sweet Potatoes
What's on your menu this week?
Any fun plans for the 4th?
Tweet me @JLevinsonRD with #DinnerTonight
Linking up at Org Junkie's Menu Plan Monday