Menu Plan Monday: Week of July 13, 2015
July 13, 2015
Why I'm happy the weekend is over, plus this week's Link Love and Menu Plan Monday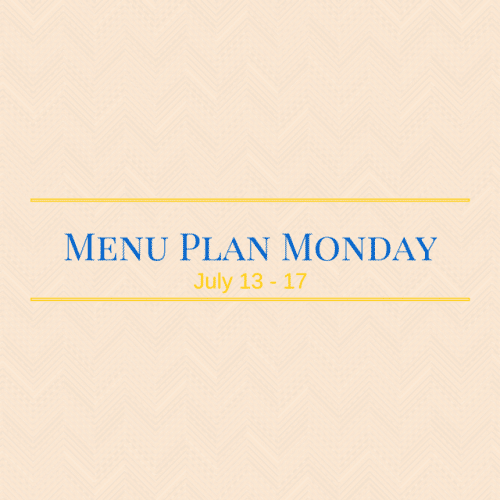 Did everyone have a great weekend?! I love summer weekends with barbecues, swimming, and hanging out with friends. When the sun is shining and the sky is blue there's nothing better. We had our share of all that this weekend, but I was still happy for the workweek to start and the kids to head back to camp.
Three and a half year old twins are lots of fun, but a heck of a lot of work, so after a hot, sweaty weekend I'm spent. Add to it that hubby had a spinal tap last week and has been out of commission since last Wednesday. I feel terrible for him. He can't stand for more than a few minutes at a time thanks to pain radiating from his neck into his arms and back. He was also sick while we were in Nantucket and over July 4th weekend, so he's been missing a lot of summer fun. We're hoping he's back to normal by the end of this week. Fingers crossed.
In the meantime, as I try to hold down the fort with the kids, taking care of the hubs, and regular household responsibilities, I'm trying to stay on top of work and this blog. I'm hoping to post some new recipes this week – they've been sitting on my desk for weeks, and I have some recipe development included in this week's menu below (why else would I be making soup in the summer?!).
Before you get to the menu be sure to check out some great articles and recipes from last week. Have a great week everyone!
Articles:
Healthy Eating: What to Eat and Not to Eat @ The Daily Basics (This article is about getting to the truth about nutrition, specifically understanding nutrition research studies. Thanks to my friend Robyn Webb for including me in her article!)
Why the FDA should take Health Canada's lead and ditch its added sugars labeling proposal @ Food Navigator
How Dinner in a Restaurant Can Be a Healthy Lesson for Kids by Hope Warshaw, RD, CDE @ The Washington Post
Eating in Echo Chambers @ David L. Katz, MD, MPH
Why I Don't Eat Clean @ Enjoy Every Bite (I couldn't have said it better myself!)
How to Cut a Pineapple (video) @ The Nutrition Adventure
Recipes:
How to Make a Mason Jar Salad + 3 Summer Salad Recipes @ Avocado a Day Nutrition
Vegan Chocolate Cherry Milkshakes @ Delish Knowledge
Cucumber and Carrot "Noodle" Salad @ Meal Makeover Moms
Tuna Stuffed Jalapenos @ Runnin Srilankin
Watermelon Lime Ice Cubes @ Nutrition a la Natalie
Salmon Cucumber Rolls @ Eat Spin Run Repeat
Cucumber Lime Basil Prosecco Spritzer @ fANNEtastic food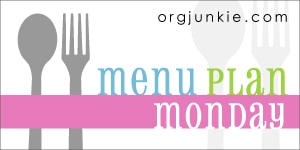 Week of July 13, 2015
Monday: Grilled Steak Tacos with Nectarine Corn Salsa and Red Cabbage Salad
Tuesday:  Tuscan White Bean Soup with Parmesan Crostini
Wednesday: Zucchini Pie with Greek Salad
Thursday: Leftovers (if there are any!) or take out
Friday: Sumertime Basil Chicken Curry with Coconut Ginger-Lime Cauliflower Rice
What's on your menu this week?
Tweet me @JLevinsonRD with #DinnerTonight
Linking up at Org Junkie's Menu Plan Monday