Menu Plan Monday: Week of February 10, 2014
February 10, 2014
Sorry for the hiatus last week – it was a crazy one, especially with a couple of snow days mixed in! Who else is ready for the winter to be over?!
Now that February is here, we're in the month of celebrating hearts. For the past 50 years, the American Heart Association has celebrated American Heart Month every February. Stay tuned later this week for Nutritioulicious guest blogger Tiana's post about heart health. The other heart-filled event of the month is occurring this Friday – Valentines Day! Check out our archives for past V-Day posts and recipes. We're not big on Valentine's Day in our house, but I will be making a special home-cooked dinner that night.
What are you doing to celebrate American Heart Month and Valentine's Day?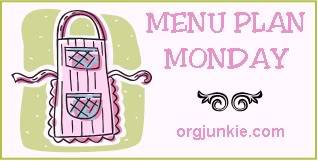 Week of February 10, 2014
Monday: Off Duty
Tuesday: Fish Tacos with Mango Salsa and Guacamole
Wednesday: Joanne Chang's Hot and Sour Soup
Thursday: Girl's Night Out!
Friday: Cod with Cider Shallot Sauce, Mushroom Farrotto, and Roasted Asparagus 

What are you having for dinner this week?
Tweet me @JLevinsonRD with #DinnerTonight
Linking up at Org Junkie's Menu Plan Monday.