Menu Plan Monday: Week of August 25, 2015
August 24, 2015
What I've been up to lately, plus lots of link love, recipe love, and a Nutritioulicious menu plan for the week!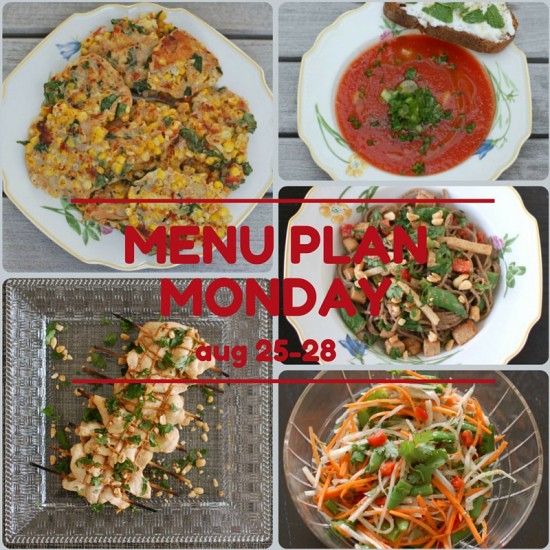 Hi everyone! So happy to be back with a delicious menu for the week ahead and some fabulous article and recipe links from the past two weeks. Hope you didn't miss me too much last week!
This August has been busier than ever. Last week I was in beautiful Bar Harbor, Maine on an amazing trip sponsored by the Wild Blueberry Association! I learned so much about how Wild Blueberries grow and are harvested and packaged for the freezer aisle. Stay tuned for a follow-up post sharing all that fabulous information.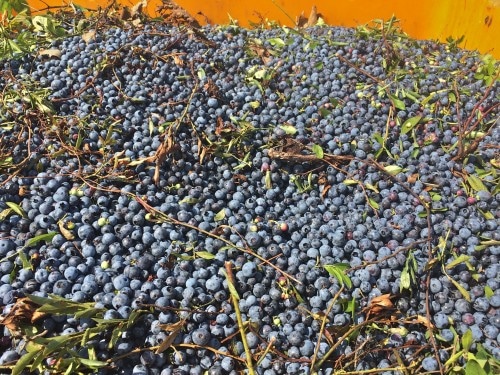 The other big thing going on right now is back to school time! In my last Menu Plan Monday post, I shared a clip from one of my back to school SMTs and that same week I did another one here in New York City! I shared some great tips for grocery shopping and meal planning to help families feel less overwhelmed and more organized during this hectic time of year. Head on over to Fox Las Vegas to see one of the 25 interviews I did that morning!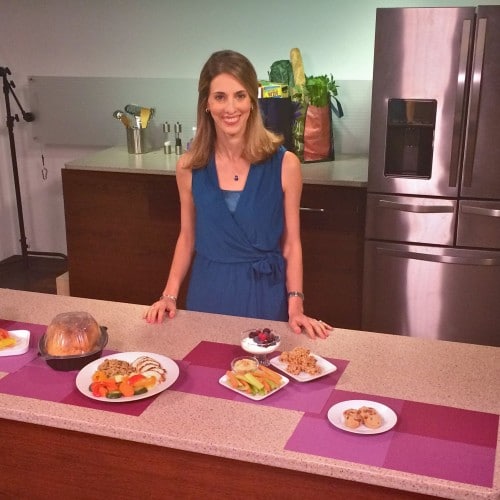 Although my kids don't start school for another couple of weeks, in the spirit of back to school, this month's theme for The Recipe ReDux is about getting dinner on the table for the whole family during the hustle and bustle of school schedules. In case you missed my post and social shares Saturday, be sure to check out my Pistachio-Stuffed Chicken Breasts recipe and all the other ReDuxer recipes at the end of that post!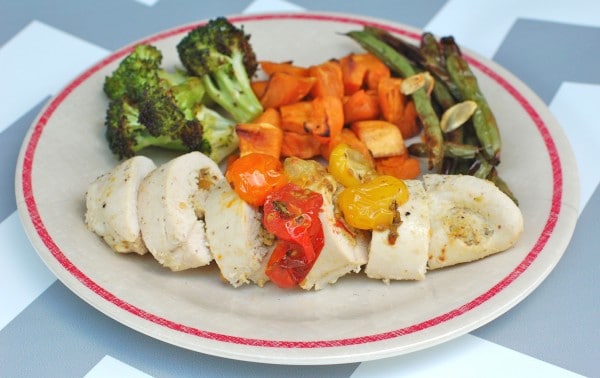 Now, onto some awesome links from the past couple of weeks and this week's menu plan! Have a great week!
Articles:
My Biggest Food Blogging Secret @ Mom to Mom Nutrition
Being True to Yourself in Health and Wellness @ Be Truly Nourished
Juices vs. Smoothies @ Dietitian Debbie Dishes
Supermarket RD's Picks: Sun Butter @ RDelicious Kitchen (perfect option for nut-free schools)
Why French Women Don't Get Fat by Robyn Webb @ The Daily Basics
Why Are Millennials So Obsessed with Food? @ The Atlantic
Recipes:
Banana Pancakes Taco Style @ Food Faith Fitness (although bananas are not my thing, I love this breakfast taco idea!)
Wild Blueberry Summer Gazpacho by Danielle Omar
Gluten Free Choco-Cherry Snack Bars @ Healthy Aperture
Flank Steak with Creamy Chimichurri @ RDelicious Kitchen
Baked Spinach and Mozzarella Ravioli Florentine @ With Salt & Wit (only 5 ingredients! Couldn't be easier!)
Cajun Cauliflower Bites @ Simple Swaps
Sugar Free Watermelon Strawberry Agua Fresca @ Healthy Nibbles & Bits (I could go for a glass of this right now!)

Week of August 25, 2015
Monday: Watermelon-Tomato Gazpacho (leftover from yesterday's BBQ), Corn & Basil Cakes with Lemon Yogurt Sauce (using leftover grilled corn from BBQ), & Grilled Tomatoes (also from leftovers)
Tuesday:  Grilled steak with Rainbow Quinoa Salad with Mixed Nuts, Herbs, and Dried Fruit (I make this with raisins, dried cranberries, dried apricots, toasted almonds, mint, and cilantro)
Wednesday: Off Duty
Thursday: Peanut Soba Noodles with Crispy Tofu and Vegetables
Friday: Thai Peanut Chicken Satay with Thai Citrus Salad
What's on your family dinner table this week?
Tweet me @JLevinsonRD with #DinnerTonight
Linking up at Org Junkie's Menu Plan Monday