Menu Plan Monday: Week of August 10, 2015
August 10, 2015
Healthy lunch box ideas, links to love, and recipes to keep you cooking in August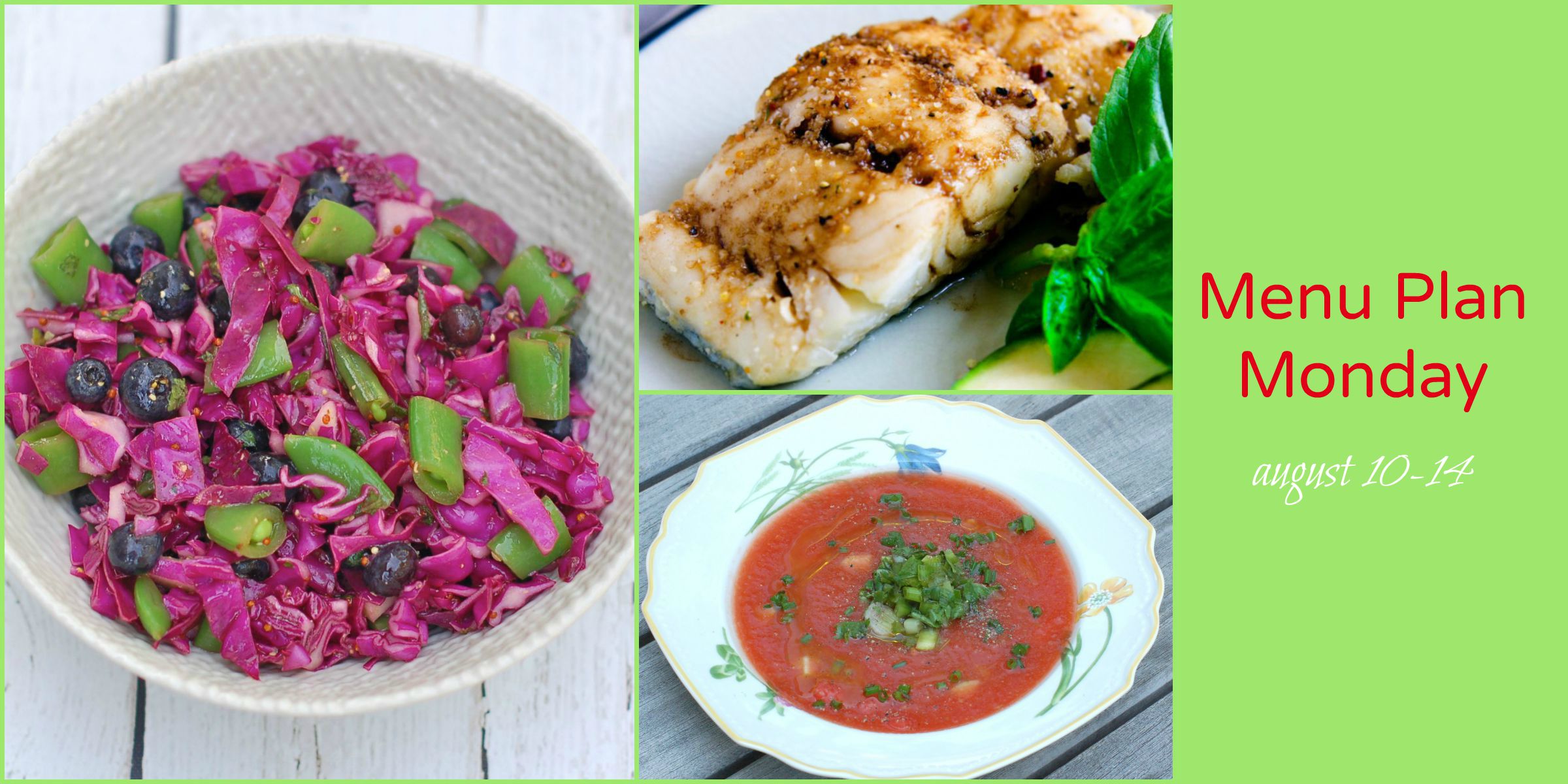 Happy Monday! Hope everyone had a great weekend. We had beautiful weather and a pretty relaxing couple of days – at least as relaxing as it can be with two 3 1/2 year olds running around wreaking havoc everywhere you turn. I really don't understand why everyone talks about The Terrible Twos! But I digress. Anyway, hope you got some relaxation in and are prepared for the week ahead.
For many, this week it's back to school time. There are lots of posts all over the web with tips and tricks for getting the kids ready for school, meal planning (some of mine included), and packing healthy school lunches. As I mentioned last week, I was going to Chicago for some interviews about packing a heart-healthy back to school lunchbox (on behalf of my client Land O'Frost). Here's just one of the many (21 to be exact) interviews I did over at CandieAnderson.com.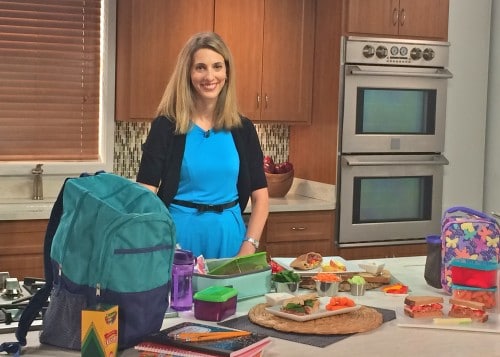 And if you're looking for a new protein-packed lunch sandwich for the kids, be sure to get my recipe for the Mediterranean Roast Beef Pita Pocket featured in the segment. (Disclosure: I was compensated for the development of this recipe and for the interviews, but sharing this information here is on my own accord and all opinions are my own.)

If you live in Miami, Seattle, Boston, Las Vegas, or Albuquerque, you may even catch me on TV or radio this Wednesday when I share more back to school meal planning tips! Hey, I told you it's a busy time of month!
In the meantime, check out all the great articles and recipes in this week's link love and find this week's menu plan below. Have a great week everyone!
Articles:
Are You Drinking TOO MUCH Water? @ Craving Something Healthy (great infographic)
5 Fruit Flavored Water Ideas @ Mom to Mom Nutrition (despite Anne's post above, you still need to stay hydrated!)
Know Your Priorities to Know When to Say 'No' @ Your Trainer Paige
10 Foods Nutrition Experts Want You to Stop Ignoring at the Grocery Store @ Supermarket Nutrition (Shopping the perimeter is such old school advice)
Recipes:
Formula Meals: No Bake Energy Balls @ Food Confidence by Danielle Omar
Tomato and Corn Summer "Farrotto" @ Nutrition a la Natalie
Dijon Tilapia with Peach Zucchini Salsa @ Strength and Sunshine
Extra Fluffy Blueberry Almond Pancakes @ Sweet Peas and Saffron
Baked Peach BBQ Chicken Wings @ Healthy Nibbles and Bits
Grilled Beef & Fig Kabob Salad with Merlot Vinaigrette @ Cape Fear Nutrition
Composed Salad with Raw Sweet Corn, BBQ Salmon, and Chipotle Dressing @ Abby Langer Nutrition
The Juiciest Lean Beef Burgers @ Teaspoon of Spice
Olive and Sundried Tomato Crusted Fish @ The Foodie Physician
S'mores Tarts @ Kumquat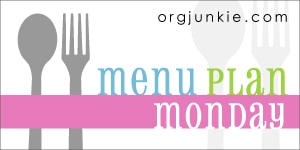 Week of August 10, 2015
Monday: Ginger Lime Tamari Baked Cod with leftovers from Sunday's BBQ: Watermelon-Tomato Gazpacho, Red Cabbage, Snap Pea, & Blueberry Salad, and corn, black bean, tomato salad
Tuesday:  Turkey Bolognese (from the freezer) over spaghetti squash (for the kids)/ polenta cakes (for mom & dad) and Roasted Garlicky Green Beans
Wednesday: Leftovers or eggs
Thursday: Out at back to school parent's night
Friday: Pistachio-crusted chicken, grilled sweet potatoes, and roasted broccoli
Are your kids heading back to school?
What's your favorite meal planning tip?
Tweet me @JLevinsonRD with #DinnerTonight
Linking up at Org Junkie's Menu Plan Monday